Head of school Russ Klein welcomes back King David High School students. (photo from facebook.com/kdhsvancouver)
Metro Vancouver's five Jewish day schools are officially in session – student orientation began the week of Sept. 8. But, while the schools are working hard to create a "normalized" and consistent atmosphere for learning, the new procedures set in place by the Ministry of Education's Back to School program will likely take a bit to get used to.
In July, the Ministry of Education announced new guidelines for class sizes and safe attendance as it prepared to return students to the classroom. Elementary and middle school cohorts are limited to 60 persons each, while high school learning groups are capped at 120 students. The province requires masks to be used at middle and high schools whenever social distancing cannot be maintained.
King David High School's head of school, Russ Klein, acknowledged that having to wear a mask at school may be awkward for many. As well, the two-metre social distancing requirements will, at times, be difficult, forcing students to study on their own, rather than buddying-up for group assignments. That means, said Klein, "you are also then reducing opportunities for group work. You're not facing the kids together, you are not sitting them in bunches," methods that have often proven to be effective approaches in large classrooms. Teachers, he added, "really like to help their kids and needing to stay six feet away from them at all times changes how you help somebody and how you interact with them."
Many schools began implementing changes to classrooms, common rooms and lesson plans last school year when it became evident that social distancing would affect how classes were taught. Rabbi Don Pacht, who oversees the Vancouver Hebrew Academy daily operations, said the move to a brand-new building last spring helped with that transition.
The larger building, he said, "gives us a very desirable ratio of space per student. Keeping distance between learning groups and allowing for distance between desks will be easily achieved."
Like other schools in the area, VHA has also implemented see-through "sneeze guards" and other preventive measures to reduce chances of transmission. "We have also invested in Plexiglass screens and additional hand sanitizing stations throughout the school," said the rabbi.
Vancouver Talmud Torah began making changes to the curriculum last school year as well. Jennifer Schecter, who serves as the communications and admissions director for VTT, said the speed with which the school began implementing changes to address the coronavirus threat appears to have paid off.
"Our retention was at an all-time high this past year because I believe parents value our product and the sense of community we provide more now than ever. This is a testament to our faculty's superb skill in pivoting and offering a robust remote learning program last spring," Schecter said.
Technology plays an oversized role in teaching modules this year. All of the schools the Jewish Independent spoke with said they are prepared for a return to remote learning, should it occur.
"Every single faculty member has a VTT-issued MacBook Air to use at school and at home and each classroom is equipped with screencasting technologies," said Schecter. "Our IT department is incredibly responsive, knowledgeable and stays ahead of the curve with respect to tools that can facilitate instruction, especially if VTT needs to go remote again.
"Last year, we put a solid infrastructure in place that allowed us to pivot quickly to remote learning," she said. "We will be able to lean on this structure this year. Teachers are planning in anticipation of a potential shift to remote and will be acquainting their students with many of the same tools they did last year, such as Google Classroom."
Meira Federgrun, who runs Shalhevet Girls High School, said students are outfitted to work either in-class or at home, when necessary. "All our students have personal laptops … and, in case students are self-quarantining/isolating, they have that as a resource to Zoom into classes on their regular schedule."
KDHS's Klein said teachers and administration are also preparing for increased absenteeism. "Because, when people are not feeling well, they are supposed to not come to school. And that could be the student or the teacher," he said.
According to the B.C. Centre for Disease Control, children in this province have a lower rate of infection than adults. Still, preparing for the chance that some students may have to study from home while they are quarantining has required some out-of-the box thinking when it comes to lesson planning.
"Managing to keep the educational program uninterrupted and keep students that are absent in the educational flow, I think that's going to be the challenge," Klein said.
Pacht said parents will be expected to keep the school informed about students' health status on a regular basis. "We know that there is stress on the parents as well," said Pacht. "There will be questionnaires, waivers and health checks. If a child has as much as a sniffle, they will not be allowed to attend school until seen by a healthcare professional."
Provincial COVID-19 health and safety guidelines require schools to maintain daily health checks for all students, staff, administrators and visitors, and parents' participation with that process helps reduce the chance of an accidental infection at school.
Pacht added that the students' sense of safety is important, too, as they adjust to this new environment. "This will be stressful for students, too, and we will focus on social and emotional support for students," he said. "They will have to adapt to a new way of experiencing school (again!), and we want to ease that transition.
"I know that if we work together we can provide an exceptional experience for our children."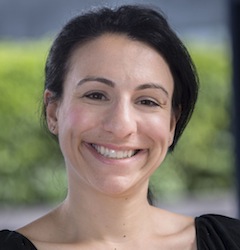 Dr. Lara Aknin, a social psychologist at Simon Fraser University, said kids may need extra support this year to prepare them for new learning experiences.
"Helping kids feel safe and secure during the pandemic is important as we return to school this fall," she said, offering the following research-proven ways to help young students gain confidence in today's "new normal" classroom.
Encourage gratitude. "The pandemic has exacted a large toll on many," said Aknin. "When possible, try reflecting on what you are grateful for." Help students "focus on what's good, rather than what's lost."
Be kind and help others. Research has shown that we feel good when we help others. It can be as simple as donating tzedakah to a special charity or comforting another student, she said, "but finding ways to help others can make you feel grateful and boost your mood."
Maintain a daily routine that kids can follow. Doing so provides predictability and structure during challenging times.
Keep up that exercise regimen. It's a known fact that exercise helps boost serotonin and elevate mood. Aknin pointed out that exercise doesn't have to be a workout. It can be a dance party, a family stroll after dinner or a favourite game.

And don't forget to socialize. "Distant socializing," even when it's virtually or two metres apart, reinforces kids' social connections with their friends, extended family, schoolmates and new acquaintances," said Aknin. "[Ensuring] physical distance from others doesn't mean we should cut off all contact with others. Find creative ways to stay connected and have meaningful contact with friends and family with Zoom, FaceTime, or distanced visits outside."
Jan Lee's articles and blog posts have been published in B'nai B'rith Magazine, Voices of Conservative and Masorti Judaism, Times of Israel, as well as a number of business, environmental and travel publications. Her blog can be found at multiculturaljew.polestarpassages.com.
***
New Hebrew school opens
B.C. Regional Hebrew Schools, run by Lubavitch BC, has launched a new Hebrew school for elementary students in the East Vancouver area. The Mount Pleasant location will be Lubavitch BC's third school in the Lower Mainland.
"This program has been created uniquely for children who attend public school or non-Jewish private schools, and aims to present a comprehensive curriculum, including Hebrew language, reading and writing; Jewish pride and sense of community; Jewish holidays and customs," said a press release announcing the opening. Rabbi Dovid and Chaya Rosenfeld serve as the directors for the three schools in the Lower Mainland. Riki Oirechman will be the new school's principal.
Classes will take place Wednesdays, 3:45 to 5:30 p.m., at Mount Pleasant Neighbourhood House, accompanied by a complimentary kosher meal.
The organization said it is abiding by all COVID-19 protocols and, as such, asks that parents understand they will not be able to accompany their children inside during classes or drop-offs. Parents can inquire about classes by calling 778-878-2025 or emailing [email protected]. The class schedule can be found at ganisraelbc.com.
– JL