The latest issue's cover stories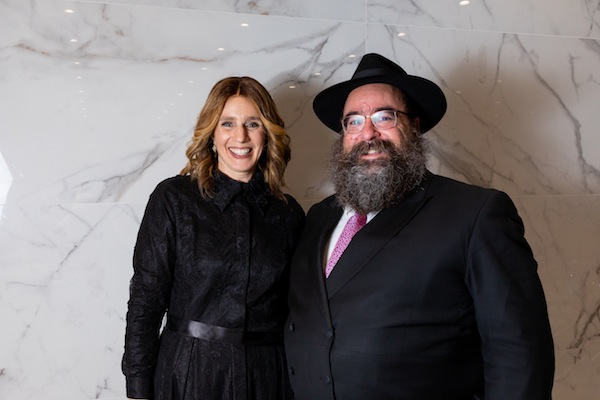 "The goal of the Freilach25 gala goes beyond just a thank you to me and Chanie," said Rabbi Yechiel Baitelman, who is being honoured with his wife Chanie next month. "It's about promoting the Rebbe's mission," he said. "And, if Chanie and I can help do that, OK. We're dedicated to doing the Rebbe's work, to bringing the warmth of Yiddishkeit and the warmth of Torah and Chassidus (Chassidic philosophy) to as many people as we can, in whatever ways we can."…
Holocaust survivors and their descendants were joined by top elected officials and Jewish community leaders in a series of commemorations marking Yom Hashoah, Holocaust Remembrance Day, across Canada last week….
Elon Musk's purchase of the social media behemoth Twitter, which appears probable, is raising questions about what the new management could mean to users and society at large. For Jewish tweeters and others, there are red flags….
The previous issue's cover stories
In the coming days, we celebrate the 74th anniversary of the rebirth of Jewish sovereignty in the land of Israel. By press time, we were still anticipating the first local in-person celebration in three years, a coming together that, if all goes to plan, will be cause for great joy….
***
For more stories, click on one of the categories listed on the menu bar, or on one of our recent posts, which can also be found on the menu.
(Please note: This site is best navigated with Chrome or Firefox.)