The current issue's cover stories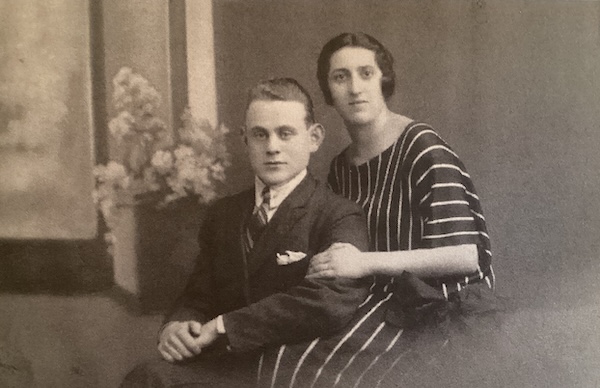 Hanukkah is a reminder that darkness can be transformed into light, and that miracles are possible. With so much conflict, misery, anxiety and hopelessness in the world, we need some miracles….
Years ago, my husband lost both his grandmother and his great aunt. Several years apart, he traveled to the Lower East Side in New York to attend their funerals at the same funeral home. There was a rabbi there who officiated at both funerals. This rabbi told the same story twice. Perhaps he had only the one funeral teaching, but my husband remembered it. This rabbi suggested that a famous rabbi taught that the worst of the plagues against the Egyptians was darkness. Why was darkness the worst? It was all encompassing, overwhelming, and seemingly permanent. No one knew if the sun would ever return. This rabbi used this to talk about death, but the metaphor stayed with us….
The previous issue's cover stories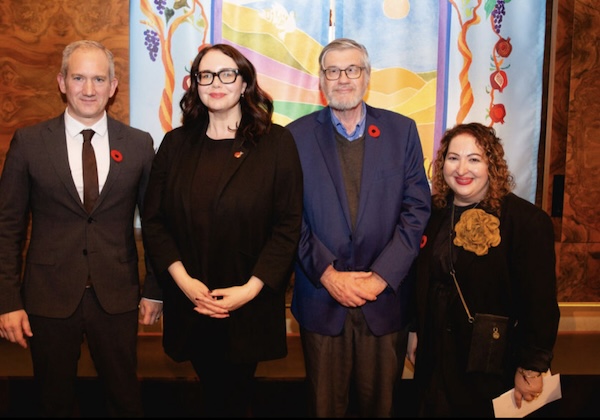 For Jews everywhere, including here in British Columbia, recent weeks have been among the most painful in most of our living memories. Not only are we in deep grief from the events of Oct. 7 and in fear for the well-being of the 240 hostages and those we know who are serving in the Israeli army, many feel abandoned by some of our erstwhile friends, whose silence has been deafening, or whose confident utterances, lacking compassion or knowledge, have been galling….
In between issues
ראש ממשלת קנדה, ג'סטין טרודו, מתח ביקורת קשה על פעילות צה"ל ברצועת עזה וטען כי הרג נשים, ילדים ותינוקות חייב להיפסק. טרודו קרא לממשלת ישראל לנהוג באיפוק מרבי. העולם צופה, בטלוויזיה וברשתות החברתיות. אנחנו שומעים עדויות של רופאים, בני משפחה, ניצולים, ילדים שאיבדו את הוריהם, הוסיף עוד אמר טרודו במסיבת עיתונאים שקיים לפני מספר ימים במחוז קולומביה הבריטית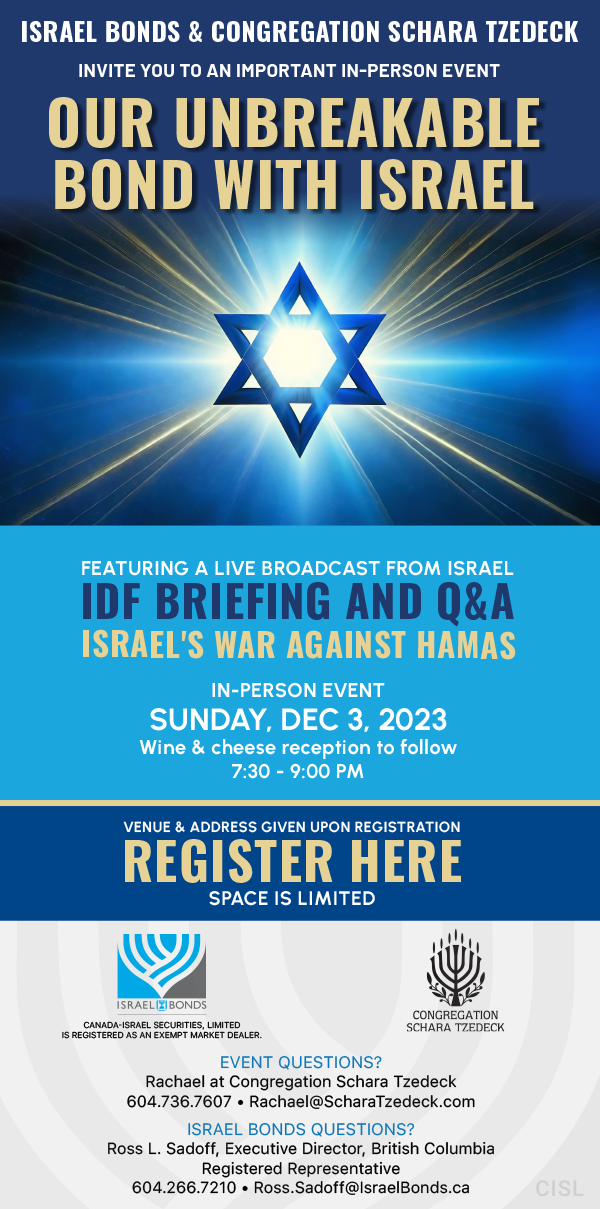 For more stories, click on one of the categories listed on the menu bar, or on one of our recent posts, which can also be found on the menu.
(Please note: This site is best navigated with Chrome or Firefox.)