THANK YOU, EVERYONE, FOR MAKING THIS A SOLD-OUT EVENT!!!
The JI Chai Celebration – presented by the Jewish Independent, Joseph & Rosalie Segal Family and Chutzpah! Festival – took place at the Rothstein Theatre, Dec. 6, 2017, 7:30 pm.
Chai Theme: JI publisher/editor Cynthia Ramsay has owned the paper for 18 years & wanted to celebrate community
Pre-show sponsor & awardee reception with music by harpist Amanda Hartley and a photo display by the Jewish Museum and Archives of British Columbia
18 Under 36 Awards honours 18 community leaders, movers, shakers, thinkers, doers and all-around awesome people under the age of 36 (in alphabetical order): Rebecca Baron • Ezequiel Blumenkrans • Erin Brandt • Marcus Brandt • Ayelet Cohen Weil • Courtney Cohen • Aaron Friedland • Sam Heller • Talya Mallek • Ariel Martz-Oberlander • Logan Presch • Maya Rae • Mike Sachs • Allie Saks • David Schein • Rotem Tal • Carmel Tanaka • Rabbi Levi Varnai
Variety show featuring interdisciplinary artist Barbara Adler, with composer/musician Ron Samworth on guitar (Ten Thousand Wolves); illusionist Vitaly Beckman; singer Lisa Ehrlich; actor/singer Warren Kimmel, with composer/musician Wendy Bross Stuart on piano; comedian Jacob Samuel; a fashion show performed by members of Roller Dance Owl, and more. Emceed by comedian/actor/host Goldie Hoffman!
And post-show reception with music by The Burying Ground!!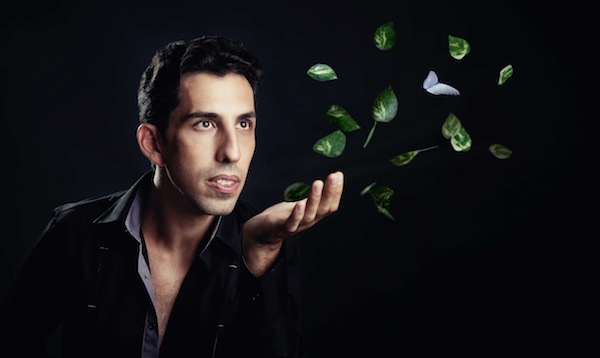 *****
Thank you to all our bronze sponsors!
Gary Averbach
Shirley Barnett
David Bogoch
J.B. Newall Memorials Ltd.
International Web exPress
Olive+Wild


Vancouver Learning Centre
Yosef Wosk
*****
And thank you to all our prize and auction donors, and fashion show sponsors!
After Five Fashions, Beadworks, Suzy Birstein, Borgi Borga, Boys'Co, Buchan's Stationary & Gifts, Burdock & Co., Canada Berries winery, Chickpea, Dunn's, Estrella's, Flower Factory, Ganache Patisserie, Gandy Associates, GAP Richmond Centre, Garden City Bakery, Lori Goldberg, Tetyana Golota, Pnina Granirer, Rahel Halabe, In Style Hair Salon by Samar, Sharon & Michael Isaacson, Jewish Community Centre of Greater Vancouver, JNF Pacific Region, Kosher Food Warehouse, The Lazy Gourmet, Brittani Linder, Lush Hoops, Maple Grill, Matchstick, Tetyana Mezentseva, Neshama Chocolates, Nesters on Main Street, Omnitsky Kosher, Pasparos Taverna, Enrico Reinz, Richmond Country Club, Robin's Jeans, RodRozen Designs, Rosedale on Robson, Sabra Restaurant and Bakery, Sidi Schaffer, Michael Seidelman, Siegel's Bagels, Sparkle Beauty Clinic, Starbucks, Superstore / Loblaws, The Sutton Place Hotel, The Sylvia Hotel, Tradewind Books, Tzimmes, Vancouver Art Gallery, Wilkinson's Automobilia, Y's Books