"Children want to be heard and validated for what makes them unique at all ages, just like us adults. The old adage that children should be seen and not heard is exactly the opposite of what we need from kids today," Ellia Belson told the Independent.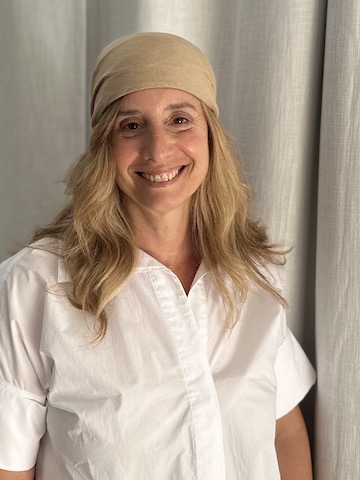 Belson is the new principal of Vancouver Hebrew Academy. She comes to VHA from King David High School, where she was the director of Jewish life, and has also taught at Vancouver Talmud Torah. "The experience gives me insight into the learning process and what motivates children to learn at different stages of their lives," she said. "While a child in Grade 2 will be motivated by classroom activities, by the time they are 11, they are already starting to differentiate themselves from their parents and looking for ways to express their individuality."
Belson takes over from the team of Ian Mills, Shannon Brody and Rivki Yeshayahu, who supported VHA while the school "looked for a principal who can lead an Orthodox Jewish school in such a unique city as Vancouver," said Leslie Kowarsky, VHA board president. Prior to this trio, Rabbi Barak Cohen was principal for a year, after having taken the helm from Rabbi Don Pacht, who served as the school's head for 17 years.
"We are thrilled to have secured Ellia Belson as our new principal," said Kowarsky, noting that Belson has a master's in special education from the University of British Columbia. Belson attained her teacher certification and bachelor's from Simon Fraser University, and her resumé also includes Judaic studies for teachers from Bais Rivkah Seminary and Touro College in New York and Hebrew University in Israel, as well as other education training. In addition, she has more than 10 years' experience at Energex Energy Management Systems Inc., a company started by her husband Rami.
"She is a Vancouver native, and many of our families remember fondly that her father, Sol Pavony, was himself the founding principal of what was then Vancouver Torah Academy," said Kowarsky. "Mrs. Belson is already hard at work and is available to any prospective parents seeking an Orthodox Jewish education for their child."
Belson's education philosophy is focused on student-centred and inclusive learning.
"Students need multiple modes of learning to stay engaged and motivated. By providing students with multiple avenues to the curriculum and by offering choices, students feel a sense of control over their learning," she explained. "For instance, a student might choose to read a storybook, a news article or a Gemara text to express their analysis on how one's actions will have consequences. Then, they might choose to express this through writing, art or a PowerPoint. By recognizing a child's individual learning style and offering different ways to access the information, you can provide opportunities for enrichment and academic achievement."
For the coming year, Belson said the focus will be "on increasing our school spirit and joy for learning. We will be offering a new Judaic curriculum for Hebrew and Torah learning. We will be implementing a social-emotional program for all the classrooms, with opportunities for teacher growth through additional professional development. In addition, classes will enjoy extra teacher supports for those who need it.
"We want to emphasize the positives of our Judaism through experiential learning while keeping parents in the loop with consistent streams of communication coming home," she said. "Our view is that a child's academic and social learning happens as a team, which includes parents, students and teachers. We need to work together to reach our goals."
VHA is also working towards expanding its existing daycare to open spots for infants and toddlers, "as there is a huge demand," she added.
Belson's ties to VHA are many. As Kowarsky noted, Belson's father was the first principal of VHA's predecessor, Torah Academy, which was started under the auspices of Rabbi Yitzchok Wineberg, head of Chabad Lubavitch BC.
About that family connection, Belson said, "It is an incredible feeling of responsibility to our VHA community. He was my mentor in every way and my inspiration for what a person should be. Humble, wise, attentive, full of love for every person – he was a true educator and authentic to his beliefs."
While Belson herself was too old to attend VHA by the time it started – she attended VTT as a child – all four of her kids attended VHA.
"Each of our Jewish schools has a lot to offer our children and each has its own emphasis and values," she said. "At VHA, the feeling is for living a Jewish life that is accepting of who you are no matter where you come from, your socioeconomic status or your level of religiousness. At VHA, the emphasis is on being your best self, with kindness to others and a cultivating a strong Jewish identity. Having a place to be accepted, whether Orthodox or not, was very important to me then and now.
"VHA has historically been a school known for its academic excellence and many of its alumni are, today, successful doctors, lawyers, teachers and rabbis. I took on this position," she said, because "having no Orthodox school for our children would have far-reaching consequences to our wider Vancouver Jewish community."
Belson concluded, "I'm excited and positive about contributing to VHA's sense of excitement for learning. I think we have a bright future and an opportunity to implement modern teaching strategies within our ancient traditions."