Hussein Mansour Aboubakr (PR photo)
After an almost three-year hiatus due to the pandemic, StandWithUs Canada is again holding events. On May 15, StandWithUs Canada and the Diamond Foundation are presenting the crash course Antisemitism and Anti-Zionism Today: What to Expect on Campus.
The course is a chance for high school (grades 11 and 12) and first-year university students to attend interactive sessions, hear from speakers, meet like-minded students and enjoy a free kosher dinner. Students who register and attend can also receive community service hours and a gift card.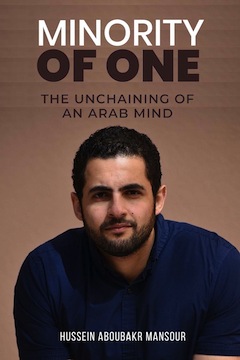 Speakers include Penina Edery, high school director, StandWithUs Canada, and Aviv Attia, StandWithUs educator and Israeli speaker. Special guest speaker Hussein Mansour Aboubakr was a dissident imprisoned in his home of Cairo, Egypt, for the crime of wanting to learn more about the country and the people he was raised to hate – Israel and Jews. One of the course sessions will be Aboubakr speaking about his journey. Other sessions will include a panel of students speaking about their experiences with antisemitism and anti-Zionism in high school and university.
The Diamond Foundation is sponsoring this crash course to reach out to Vancouver high school students and their families, to help them learn the skills, get the knowledge and find out about the resources available to support Israel and fight antisemitism. Also involved in presenting the event with StandWithUs Canada are Camp Hatikvah, Masa Israel Journey, King David High School and the Jewish Federation of Greater Vancouver.
The May 15 crash course will take place at KDHS from 4 to 8 p.m. Registration is required to attend. Students can register at forms.gle/hPncontVmAC4Jfor6.
– Courtesy StandWithUs Canada