Anat Gogo, new executive director of Tikva Housing Society. (photo from Tikva Housing)
Anat Gogo is the new executive director of Tikva Housing Society. Gogo took over leadership of the affordable housing society on Sept. 1, after several years in other senior roles with the organization.
In making the announcement, Rhonda Sacks, board chair of the society, praised Gogo.
"As we welcome Rosh Hashanah and this exciting next chapter on an unprecedented growth trajectory, we are very pleased to welcome Anat as our new executive director and have full confidence in her ability to lead Tikva Housing," said Sacks.
"The affordable housing issues in our communities across British Columbia continue to grow," said Gogo. "I am honoured to take on the role of executive director and to continue the mission and vision of Tikva Housing."
Originally from Israel, Gogo moved to Canada in 1991. She has worked with Tikva since 2016, initially as a housing administrator. In April 2020, she became manager of programs and donor relations.
"I feel very excited and very blessed to take over the management of the organization," Gogo told the Independent. "I feel like I will be able to act on the mission and vision of Tikva and the values that it was formed on, which are dignity, community, innovation and tikkun olam [repair of the world]."
Tikva originated in 1994 as the Jewish Federation of Greater Vancouver Non-Profit Housing Society, a response to the housing needs identified in the Jewish community. The name was changed to Tikva Housing Society in 2007.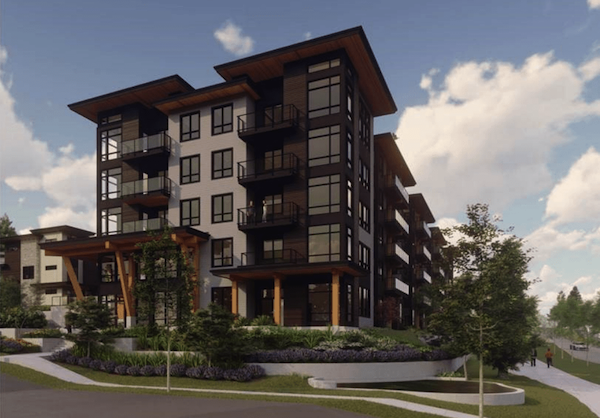 Tikva's mission is to provide access to innovative and affordable housing solutions, primarily for Jewish individuals and families. The agency addresses housing issues through a range of initiatives, including short-term rent subsidies to households living in market housing who are unable to afford their rent due to a temporary crisis.
More visibly, the society acquires and operates affordable rental housing developments, which are home to individuals and families with low incomes. Tenants pay about 30% of their income in rent.
To realize their mission Tikva focuses on partnerships. Tikva currently operates a constellation of housing facilities that have been created through alliances with other government, community and private groups.
Dany Guincher House, in South Vancouver, has 11 units and is funded through capital donations from the Guincher family and a B.C. Housing grant.
Diamond Residences, also known as Storeys, in Richmond, is a 129-unit joint venture with four other housing societies and with capital funding from the Diamond Foundation, the City of Richmond and the federal and provincial governments, as well as other private funders. In it, Tikva owns and operates 18 units.
The 32-unit Ben and Esther Dayson Residences, in Vancouver's River District, was completed in August 2020 in partnership with the Community Land Trust Foundation and the City of Vancouver. It was made possible with a major capital donation from the Ben and Esther Dayson Charitable Foundation. Sixty-seven children currently live in this development, a specific need Tikva identified.
"We are living in one of the most unaffordable places in the world," said Gogo. "While all levels of government are focusing on increasing the inventory of affordable homes, the majority of this new inventory are studio, one- and two-bedroom units. This leaves a real void for families in need."
Tikva operates 37 units in the 125-unit xwƛ̓əpicən / Arbutus Centre. The centre is a partnership led by the YWCA, which leased the air space from the City of Vancouver and subleased it to Tikva and the Association of Neighbourhood Houses of British Columbia. Rents are subsidized through private donations, including a substantial initial donation from the Diamond Foundation.
In total, Tikva operates 98 housing units, all of which are always occupied, said Gogo, and there is a long and growing waitlist.
Currently under development is Dogwood Gardens, which is being created in partnership with SUCCESS Affordable Housing Society and a leased air space parcel from the City of Vancouver, as well as Susana Cogan Place, in Burnaby, which is in partnership with Polygon Homes and with the financial support of B.C. Housing. The completion of these two projects will bring Tikva's total number of units to 148.
Tikva was led by Susana Cogan until she passed away in 2017. Since 2018, Tikva has been led by Alice Sundberg, director of operations and housing development.