In her recently published book, Shalom Uganda: A Jewish Community on the Equator, Vancouverite Janice Masur writes about her life in Kampala, Uganda, where she moved as a child of 5 and stayed until the age of 17 in 1961, leaving just before Uganda achieved independence in 1962. The small Jewish community of Kampala has been all but forgotten, its history mostly undocumented and lost to time.
JI: How did the idea for this book come about, and when did you begin researching and writing it?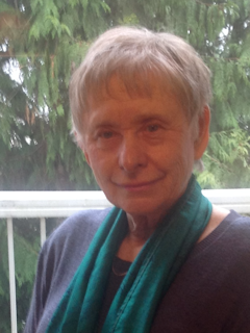 JM: The idea originated in a modern East African history class I attended at Simon Fraser University. I began writing in 2005, traveling to interview octogenarians and nonagenarians, who [earlier in their lives] had arrived in Kampala. They included Holocaust survivors, individuals who might otherwise have gone to Kenya but could not afford to pay the required head tax, and those who arrived on work contracts of two to four years.
JI: Why was it important for you to try to capture the history of Jewish life in Kampala?
JM: I wanted to both document and honour my small Jewish community on the equator, an imploded star vanished in the diasporic galaxy. While many people are familiar with the Abayudayah who, in 1921, converted to Judaism in passive rebellion against British rule, my community is almost completely forgotten. There's not even a cemetery to mark the existence of 23 secular families who, without a rabbi, Torah or synagogue managed to create a small, cohesive, but unreligious community. There is a great paucity of research literature on this topic and I have been told that, presently, Shalom Uganda is likely the only scholarship devoted to the Jewish community in Kampala.
JI: How did spending some of your formative years in Kampala leave a lasting imprint on your life?
JM: To this day I love mangos, and growing up in Kampala has made me feel comfortable in the company of all ethnic groups. This long-forgotten colonial world included boarding school attendance and, though much-hated, this education provided me with some excellent life lessons.
JI: Do you have any inclination to return to Uganda to visit or live?
JM: I have not had the courage to return yet, and think that perhaps memories are best left to glitter in the distance. I know that the town is much more densely populated and built up now than it was when I left, and that the red murram country roads are in ill repair.
JI: Who do you believe will benefit most from reading this book?
JM: My intent is to place this book in all major libraries worldwide. It seems that all who have read Shalom Uganda so far seem to have learnt a new fact, enjoyed the memoir or want to tell me how their life was or wasn't similar to mine. So, I believe that the book will be well read among a Jewish following or among scholars thirsting for information about Jewish history and life in far-flung places last century. I hope others enjoy reading my writing effort. It is a relief to have the story out in the open.
Lauren Kramer, an award-winning writer and editor, lives in Richmond. To read her work online, visit laurenkramer.net.