A new Canadian literary prize was announced recently – the Joan Betty Stuchner Oy Vey! Funniest Children's Book Award.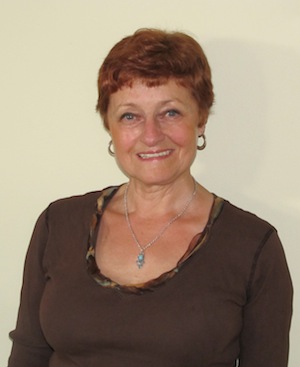 "With this award, we honor Joan Betty Stuchner's life-affirming humor and encourage other children's writers to laugh it up on the page the way she did," reads the award website. The $1,000 prize will be given out once every two years to a Canadian author and/or illustrator who creates the most hilarious book for readers ages 12 and under.
"We feel that Joan would have loved this prize that supports authors who make children laugh," said Cindy Heinrichs, one of the award committee members, in an interview with the Independent. "The name of the award is probably the longest and funniest book award name in literary history. Joan would love it. She would laugh at it, if she were alive. I can almost hear her laughing."
Stuchner, one of the funniest authors of children's books in Canada, passed away unexpectedly in 2014. She was only 67 years old.
"I met Joan in 2006," Heinrichs recalled. "I edited one of her books, Honey Cake, for Tradewind. I was a young editor then, and Joan was very supportive. She had a knack for making everyone she met feel like they were her friend.
"We did become friends. Later, when she was already sick, I helped her with the final edits for her two latest books, Bagels the Brave and Bagels on Board [both illustrated by Dave Whamond]. I wasn't working for her publisher then, I did it as a friend, because she was too ill to do it alone. It gave her a great deal of pleasure to complete these books and a great deal of satisfaction to know that they would find their way into the world. Both books were published posthumously by Orca Books."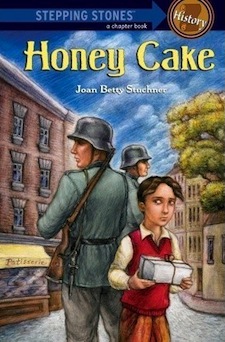 Heinrichs remembered how shocked all Stuchner's friends were by her passing. "Joan was a wonderful friend, warm and generous. She loved children. She loved books. She was a little lady with a big personality and a great sense of humor."
Born in England, Stuchner moved to Canada when she was 18. After graduating from the University of British Columbia, she worked as a library assistant, taught part-time, acted in community theatre and performed as a storyteller.
"My life is full of books … and my house is like a mini library – despite the fact that I moved in 2009 and had to give away many of my books. Not an easy thing to do," Stuchner herself wrote in her bio.
She always liked to write, particularly for children. Her stories and poetry were published in children's magazines before her first book, Peanut Butter Waltz, illustrated by Diana Durrand, came out in 1990.
"She wanted to write full-time," said Heinrichs. "At 64, she retired to make that dream come true. Sadly, she died only three years later."
After the funeral, several of Stuchner's friends, including Heinrichs, got together to reminisce and to talk about Stuchner's literary legacy, her funny and heartwarming children's books.
"We realized that there was no prize in Canada for humorous children's books. We thought, Joan would love such a prize, we should found one."
They did. And, in honor their departed friend, they named the prize after her. The members of the award committee include Heinrichs, fellow writers Caroline Adderson and Silvana Goldemberg, and artist/ illustrator Kathryn Shoemaker.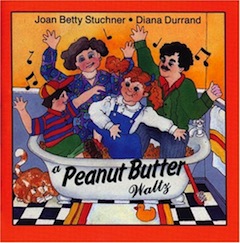 "We all met through CWILL BC – Children's Writers and Illustrators Society of B.C.," Heinrichs said. "When we started with the prize, we didn't know what to do. Everything was a first for all of us, and everything was done by volunteers. There are no administrative fees. No paid staff. We asked people to help – to make a logo, to make a website, to help with fundraising, to donate books – and everyone jumped in. Orca and Tradewind donated books to raise the funds for the prize. Shar Levine is helping us with fundraising, too. She has so many amazing ideas, even though she is not a member of the committee."
Submissions for the inaugural prize, which will be awarded in 2017, already have started pouring in, from publishers and writers organizations across Canada, although the committee decided not to accept submissions from self-published writers, at least for now. Heinrichs explained that decision: "While there are wonderful examples of self-published books for children, many self-published books are in need of a thorough editorial process. Most book prizes don't accept them at this time, but that may change. Our prize is brand new and we are learning. We expect it will grow as we do."
To learn more, visit joanbettystuchneraward.org.
Olga Livshin is a Vancouver freelance writer. She can be reached at [email protected].