Left to right, back row, are Rory Richards, Kasimir Kish, Gord Kushner, Sarah Ann Chisholm (Jewish Family Services liaison), Daniel Bar Dayan, Jeremy Berger and Anat Gogo. In the front, left to right, are Rhonda Sacks, Marcela Manes, Shelley Karrel, Selina Robinson (guest speaker at the recent AGM), Alice Sundberg and Eric Fefer. (photo from Tikva Housing)
Tikva Housing had its annual general meeting Dec. 13, 2018. Two new directors were elected at the AGM, and another has joined since, to be appointed at the next board meeting.
The new directors elected in December were Jeremy Berger, a commercial property manager with Porte Realty, and Rhonda Sacks, a realtor with Sutton Group. Both have demonstrated a keen interest in Tikva's work and have been actively engaged since joining. The new director to be appointed at the Feb. 28 board meeting is Rory Richards, who brings marketing and communications expertise, as well as strong links in the Jewish community.
Continuing board members are Shelley Karrel (chair), Gord Kushner (treasurer), Heather Sirlin (secretary) and directors-at-large Dan Granirer, Marcela Manes, Kasimir Kish and Mike Grudman.
Alice Sundberg, Tikva Housing's director of operations and housing development, describes the Tikva board as a dynamic group of professionals who share a passion for providing affordable housing in an expensive region. In a meeting last October, they made a plan for Tikva's next three years. The key strategic goals are engaged and committed board members and active committees; an endowment fund to provide stable and predictable funding for the rent-subsidy program; an expanded housing portfolio; closer ties with other Jewish nonprofit housing providers; and adequate human resources to manage all these goals.
Housing administrator Anat Gogo noted that the demand for rent subsidies is constant. Currently, Tikva is assisting approximately 30 families to be able to stay where they are, without worry of eviction for failure to pay their rent. For more information or to get involved with Tikva, contact the office at 604-998-4582.
***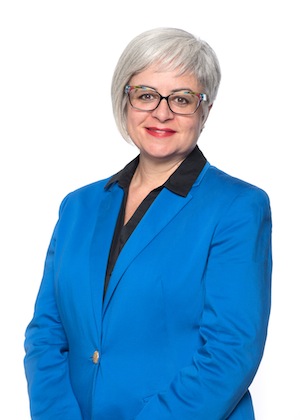 National Council of Jewish Women of Canada, Vancouver, welcomes Tanya Paz as executive director. Paz volunteered for NCJWC in the 1990s, subsequently served on the board of directors and was Council's liaison to Canadian Jewish Congress (now Centre for Israel and Jewish Affairs).
Both Paz's background as development director for the first car-sharing organization in British Columbia (Modo) and her involvement with the Vancouver Jewish Film Festival and other organizations, make her a valuable addition to the community of volunteers that is NCJWC. She also brings a wealth of experience in municipal affairs, in environmental initiatives and in social activism. And her expertise in community development and her commitment to women's and children's issues ensure a strategic approach to the goals of Council.
Working with the board of directors, Paz will help bring the goals of NCJWC – advocacy, education and social action – to both the Jewish and general communities throughout the region, with a focus on women and children experiencing poverty.
***
Nina Krieger, executive director of the Vancouver Holocaust Education Centre, is among those who have been appointed to the National Expert Committee on Countering Radicalization to Violence.
The Canada Centre was officially launched in 2017. Located at Public Safety Canada headquarters in Ottawa, its work includes the National Strategy on Countering Radicalization to Violence and the role of the expert committee is to help the centre meet the strategy's three priorities: building, sharing and using knowledge; addressing radicalization to violence in the online space; and supporting interventions.
Krieger, who previously was education director and curator at the VHEC, is highly regarded for developing educational programs and exhibits that challenge audiences to probe the difficult historical, cultural and ethical issues raised by the Holocaust. She is also a member of the Canadian delegation to the International Holocaust Remembrance Alliance and past chair of the Memorials and Museums Working Group.
Joining Krieger on the expert committee are Dr. Ghayda Hassan (co-chair), a clinical psychologist and professor of clinical psychology at the Université du Québec à Montréal: Peter John M. Sloly (co-chair), a former Toronto police service deputy chief and currently a partner at Deloitte Canada; Bob Rae, a professor of public policy at both the Munk School and Victoria College at the University of Toronto, who also serves as senior counsel at Olthuis Kleer Townshend LLP; Dr. Jaspreet Khangura, an emergency physician at Royal Alexandra Hospital and Northeast Community Health Centre in Edmonton; Dillon Black, a gender-nonconforming feminist anti-violence and LGBTQ+ rights advocate and current PhD student with the eQuality Project in the department of criminology at the University of Ottawa; Max FineDay, executive director of Canadian Roots Exchange, an organization that builds bridges between indigenous and non-indigenous youth in Canada, among other things; Rizwan Mohammad, a Canadian Muslim civic engagement coordinator; Irfan Chaudhry, a hate crimes researcher and the director of the Office of Human Rights, Diversity and Equity at MacEwan University; and Dr. Shelly Whitman, executive director of the Roméo Dallaire Child Soldiers Initiative, who is considered a subject matter expert on the issue of child soldiers.
***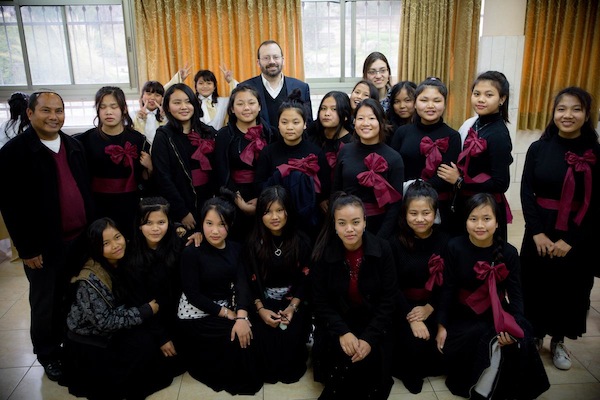 On Jan. 28, 10 recent Bnei Menashe immigrants brought on aliyah from India by Shavei Israel, celebrated their bat mitzvah at a gathering of family and friends hosted by Girls Town Jerusalem, where they are enrolled as students.
"We were delighted to attend this very special and moving bat mitzvah celebration, which symbolizes the right of passage that the girls and their families have undergone in returning to the Jewish people," said Shavei Israel founder and chair Michael Freund.
"We are determined to continue with our efforts until all the remaining 7,000 Bnei Menashe still in India are able to return to Zion," he added.
The Bnei Menashe are descendants of the tribe of Manasseh, one of the Ten Lost Tribes exiled from the Land of Israel more than 2,700 years ago by the Assyrian Empire. So far, some 4,000 Bnei Menashe have made aliyah with Shavei Israel over the past 15 years, including more than 450 last year.