Artwork from a participant in an exhibit by the Society for the Arts in Dementia Care. (photo by Baila Lazarus)
As the population ages, there will be more adult children, caregivers, seniors homes and other centres caring for loved ones or patients whose memories are failing.
For many years, it's been believed that there is little that can be done to slow such degeneration. We're told that, if we challenge ourselves with puzzles or other intellectual games, this might have an effect. But, one woman has been investigating a different option – one that started out facing a lot of skepticism by those working in the field but has been slowly gaining acceptance.
Dalia Gottlieb-Tanaka didn't set out to become an expert in the conditions of dementia, but life brought her onto this path, which she embraces with passion … and compassion.
Born in Israel, Gottlieb-Tanaka actually started out in a drafting career with the Israeli navy and studied at the Bezalel Academy of Arts and Design, where she met her husband, Mineo, who was from the Okanagan. They came back to Canada in 1975 to study at the University of British Columbia, where she did a master's degree in architecture. The two are both semi-retired now and share their residency between Vernon and Vancouver.
In 1990, Gottlieb-Tanaka volunteered to spend time with a woman living with dementia and that subsequently led to her present occupation. This was a pivotal turning point in Gottlieb-Tanaka's career.
"I went there and fell in love with this woman. She was so lovely and we could talk about anything in the world," said Gottlieb-Tanaka.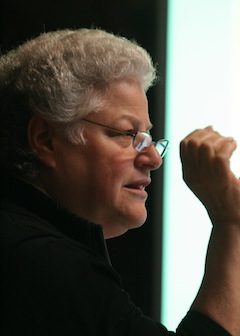 Over time, Gottlieb-Tanaka noticed there were situations in which the woman demonstrated a lack of memory and no conception of the consequences of certain actions.
"Then it clicked," she said. "It's unpredictable. There are good and bad days."
She became fascinated and started to immerse herself in the study of what she refers to as a medical condition, not a disease.
She learned that there are 72 different types of dementia, of which Alzheimer's affects the largest number of people; that dementia is characterized by confusion and memory loss; and that it can be brought on by stress or depression.
"You can meet people with dementia who are very, very normal, but they might have memory issues," she explained. "It doesn't mean they're mentally ill, and only now people are understanding the difference."
Eventually, Gottlieb-Tanaka took her studies to UBC, where she completed a PhD in the Institute of Health Promotion Research and the Interdisciplinary Studies Program. In 2011, she completed a post-doctoral fellowship with the department of psychology.
Her goal was to assess the creative abilities – singing, art, flower arrangement, among others – of people with memory loss to determine how those activities were affected, and whether an increase in those activities could make a difference in staving off the development of these medical conditions.
"So what if someone has memory loss?" she said. "Does it mean they don't like listening to music?"
Despite a steep learning curve, Gottlieb-Tanaka started to make inroads. She eventually developed the Creative Expression Activities Program for seniors with dementia, for which she won an award from the American Society on Aging. She also founded the Society for the Arts in Dementia Care in British Columbia, which just celebrated a 10-year anniversary.
Among the activities of the society are exhibits of artwork by people suffering from dementia. In its first year, the society's exhibit was held in North Vancouver and 4,000 people came.
"They were amazed by the results," said Gottlieb-Tanaka.
The society also runs an annual international conference on creativity and aging, which takes place this year in Vernon, Sept. 8-10.
Trying to pursue her research has been an uphill struggle because Gottlieb-Tanaka was constantly breaking new ground. In some cases, people thought she was crazy. Slowly, however, her ideas are gaining acceptance.
Originally, her work focused on bringing the arts to dementia sufferers; now, she's looking at how such activities might prevent the onset of those conditions, and she's showing that such memory loss might be delayed by up to two years.
As her research becomes more known, Gottlieb-Tanaka is trying to pass the torch to those working with people with dementia – nurses, art therapists, music therapists, elder-care facilitators and seniors advocates. That's the goal of the upcoming conference in Vernon, which offers presentations and hands-on workshops and includes a keynote by Isobel Mackenzie, seniors advocate with the B.C. government. It's been a 25-year battle, but it seems people are finally starting to take notice.
For more information on the conference, visit cecd-society.org.
Baila Lazarus is a freelance writer and media trainer in Vancouver. Her consulting work can be seen at phase2coaching.com.