Limmud Vancouver 2016, which takes place Jan. 30 and 31, includes seminars, lectures, workshops and discussions on a wide range of topics. This second article in a two-part series features a few of the presenters.
The love of two women
People who have a familiarity with modern Jewish and Zionist history know the name Eliezer Ben-Yehuda as the man who nearly single-handedly revived Hebrew into a modern language. Ben-Yehuda's grandson, also named Eliezer Ben-Yehuda, contends the history of modern Hebrew, Judaism and Israel would be very different were it not for the two women in his grandfather's life.
"The story of Eliezer Ben-Yehuda is really very, very interesting and there's an aspect of it which is really overlooked very often and it's the issue of the women," he said in a telephone interview from his home in Florida.
Ben-Yehuda was married, consecutively, to two women – sisters – and the grandson contends that they are the reason the world still knows his name.
"Eliezer Ben-Yehuda, at the beginning of his path, was doomed to an early grave and all his dreams and all his great ideas about reviving the Hebrew language and reviving the Hebrew people in their land could have come to naught," he said.
At age 21, while studying in Paris, Ben-Yehuda nearly died of tuberculosis. He wrote to his fiancée, his childhood sweetheart Devora Jonas, breaking off their engagement. "He wrote a letter and said forget about me, find yourself another man who is going to give you a life," said the grandson. "She refused to be jilted. She said, you promised to marry and by God I'm holding you to your promise."
The couple had five children before Devora died of tuberculosis. Three of the children died of diphtheria in short succession after their mother's passing. Before she died, Devora insisted that Ben-Yehuda marry her sister, Paula Beila, who later took the Hebrew name Hemda.
"Hemda got this letter from her sister and it said if you want to be a princess, come marry my prince, my husband," said the grandson. "Hemda decided that, yes, she wants that … and she says I'm going to come to Jerusalem, I'm going to marry you, I'm going to take care of your children for my sister and we'll have our own children and I will help you in your job."
They did have children – six, although only three survived, including the father of the Eliezer Ben-Yehuda who will be in Vancouver this month. He credits the two women for everything his grandfather accomplished.
"The first one [Devora] rebuilt his morale," he said. "He was really quite resigned to the fact that he was going to die.… He married her and she filled him with hope and with strength through love and through her enthusiasm and through her caring of him."
Hemda was the force that got a world-leading publisher to print Ben-Yehuda's magnum opus Hebrew dictionary and, after he died with six of the 17 volumes completed, pressed her son Ehud (father of Eliezer the grandson) to complete the series.
Ben-Yehuda's work changed the course of Jewish history, but his grandson assigns credit elsewhere. "The thing that made it possible was the love of two women," he said.
Progressive Zionism
Kenneth Bob's Zionist credentials are pretty strong. He is national president of Ameinu, the progressive Zionist organization, he chairs the board of directors of the American Zionist Movement and serves on the Jewish Agency for Israel board of governors. He believes it is those like him, who identify as progressive Zionists, who can have the most impact confronting the boycott, divestment and sanction (BDS) movement against Israel.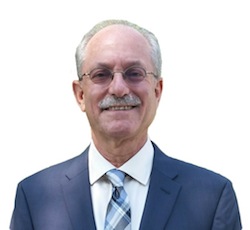 "We share some of the criticism of Israeli policy," he said of progressive Zionists and the BDS movement. "Where we differ is the BDS movement generally doesn't support Israel's right to exist and we are very strong supporters of Israel's right to exist, we just disagree with some of Israel's policies. Because the criticism of Israel is coming from the left, it is best for the left Zionists, the ones who can speak the language of the left, to combat their attacks."
Some commentators argue that BDS is having little real impact, while others see it as a genuine advancing threat. "I take the middle ground on this," said Bob. Most of the BDS resolutions are emerging on large or elite campuses and gain much media attention, "so the number of BDS resolutions is actually maybe smaller than people might think. It's in the dozens, not in the hundreds." However, BDS is making inroads in the trade union movement.
In a world that sometimes seems awash in inhumanity and rights abuses, some people suggest singling out Israel for approbation is evidence of bigotry. As a strategic argument, he said, this approach is not very useful.
"We did some focus group work and liberals … don't claim to be consistent. When you ask them in focus groups why you're picking on Israel, they say, well, Israel wants to be like the West, so we're going to treat Israel like we would the West. And I say, yes, I think we can hold Israel to a higher standard than we do Libya or Syria. I think that's valid."
His approach is that single-mindedly attacking Israel isn't going to resolve the problem of Palestinian statelessness.
"If you really want to try to bring about a two-state solution, then let's work with those coexistence NGOs on the ground in Israel and Palestine," he said. "Let's invest in Palestinian businesses and Israeli businesses that are trying to work across the border. Let's do all kinds of positive things to encourage our kind of people on the ground in Israel and Palestine, but just punishing Israel doesn't make sense."
Life before 1492
The topic of Jews in the Iberian Peninsula immediately raises the spectre of 1492, the year the Jewish people were expelled from Spain. In his Limmud presentation, Robert Daum will delve into the dramatic history that came before that fatal date.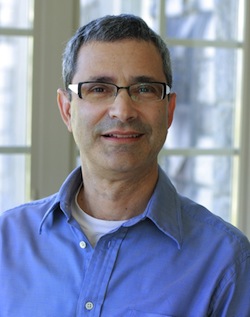 "It would be a distortion of the history of any European Jewish context to focus only on the catastrophes that punctuated many centuries of dynamic community life, intellectual creativity and fascinating politics," said Daum, a rabbi and academic with appointments at the University of British Columbia and a fellow at Simon Fraser University's Centre for Dialogue, among other positions. "To use an analogous case, the Shoah more or less destroyed European Jewish civilization, but it does not represent or describe European Jewish civilization. At the same time, one cannot ignore the elephant in the room, so to speak, and, of course, 1492 is a critical part of the story. We also need to understand what happened before 1492."
The lasting impacts of Spanish and Portuguese life on the following half-millennium of Jewish history, Daum said, is panoramic.
"Just as one cannot begin to understand the history of Spain without knowing about the history of Romans, Christians, Jews and Muslims on the Iberian Peninsula," he said in an email interview, "so, too, one cannot begin to understand many aspects of Jewish civilization, from politics to law to Talmud study to poetry to the development of the Hebrew language, without knowing more about developments in Jewish communities on the Iberian Peninsula before 1492."
Daum said that most people know that the history of the Jews in Iberia is a rich and storied one, but, he added, "the history is even more interesting than this!" Moreover, this history is still having an impact on Spain and Portugal today, something he will touch on during his presentation.
"In addition to exploring a few fascinating stories, one should expect to come away with a sense of some of the major debates about Jewish (and Muslim) history on the Iberian Peninsula, and an awareness of how these debates are deeply connected to heated debates within Spain today about that fascinating country's founding narratives and its place in the region," he said.
Old meets new
For a city that is so new – it celebrated the centenary of its founding in 2009 – Tel Aviv has become a global hotbed of artistic and literary ferment. That's no coincidence, says Naomi Sokoloff, a professor of modern Jewish literature and Hebrew at the University of Washington.
"It was designed to be that way," she said. "It's been a magnet for writers and artists and publishers almost from the beginning."
Tel Aviv was created not only as the first Hebrew city, but also as a secular sibling to Jerusalem, the sacred city.
"The city was founded by visionaries," she said. "Some of them were more utopian and some of them were more pragmatic, but they really founded the city as an idea and as an ideal."
The name itself is a figment of literature. Theodor Herzl's utopian novel of a Jewish state, Altneuland (Old New Land), was almost immediately translated into Hebrew and the title of the book was Tel Aviv. Aviv means spring, representing the rebirth of the Hebrew nation, while tel reflects the ancient heritage, meaning accumulated layers of civilization.
Sokoloff's presentation at Limmud will look at the literature and art of Tel Aviv through the writings of S. Yizhar, a song by Naomi Shemer, a story by Etgar Keret and some paintings of Tel Aviv, all of which may shed light, she said, on the tension between the founding ideas of Tel Aviv and how things turned out.
For this year's Limmud schedule, visit limmudvancouver.ca.