The sanctuary of Kelowna's Beth Shalom Synagogue, which was founded in 1990. (photo from OJCA)
Kelowna boasts a small but tight-knit Jewish community, with its synagogue, Beth Shalom, located in the Okanagan Jewish Community Centre (OJCC). Although it's estimated that more than 1,000 Jews live in this region and the surrounding area, only about 60 families are actively involved in communal life, which offers some unique benefits – and challenges.
"We're not affiliated with anyone, so we cover the entire Jewish spectrum of Jewish identities and religious views, and we all respect each other's differences," said David Spevakow, president of the Okanagan Jewish Community Association.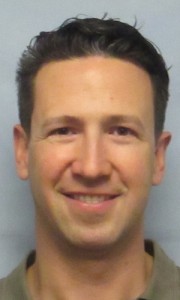 Spevakow and his wife moved to Kelowna in 2002 and have been very active in the community, which offers Sunday Hebrew school classes, holiday celebrations, a community Passover seder and more.
"It helps that it's a smaller community," he said. "When we see each other, everyone knows each other. We're all friends and family."
To help attract and keep rabbinic leadership in smaller Jewish communities, there is a new pilot project, called Bridging Mountains, between Beth Tzedec in Calgary and the OJCC, on either side of the Rockies. It offers the OJC community rabbinic leadership, consultation and guidance on religious practices and questions. As part of the project, Beth Tzedec's Rabbi Shaul Osadchey serves as a mentor to the community, answering questions and visiting the region.
"The rabbi gives us a feeling like we have leadership in a spiritual and rabbinical aspect," said Spevakow.
A small community
Being part of the close-knit community afforded Jeremy Finkleman, who was born and grew up in Kelowna, with an opportunity to really develop his own Judaism without the outside pressures of strict religious infrastructure.
"I really found who I am as a Jew growing up in that community," said Finkleman, 31, who now works as a transportation planner in Vancouver. "I was able to forge a Jewish identity for myself completely independent of what people were telling me Jews are supposed to behave like or think like. It really gives you an opportunity to take charge of your own Judaism and take leadership roles, whereas in other communities, you'd sit more on the sidelines."
Since the community has no Jewish day school, Finkleman's father taught him Hebrew and Judaic studies for more than 12 years.
"I can't think of a better way of learning. It's a lasting bonding experience," he said. "Just like the commandment says, you should teach it to your sons – he took that very literally. We'd get together twice a week for two hours in the evening and we learned everything from Hebrew language to Jewish history to ritual practice to politics."
With no Jewish day school, Kelowna Jews like Finkleman were exposed to a variety of different cultures, and were taught from an early age to respect others' religions and differences.
"Everyone kind of shares in each other's cultures there. Being part of such a small community, I would go with my best friend to Christmas Eve mass every year and then I would go over for Christmas dinner," said Finkleman. "It was a cultural sharing experience, and he would come to OJC for the annual Chanukah party. Everybody shares in each other's experiences and it was all very positive and open-minded."
Challenges to face
A "tourist hub," Kelowna's population almost doubles in the summer, as out-of-towners come to visit the area's sandy beaches, taste its fresh fruit, tour the wineries and play the golf courses. The city, however, faces many challenges similar to those faced by other small Jewish communities. Although Finkleman noted he probably wouldn't be as observant as he is today had he not grown up in Kelowna, he said life for an observant Jew is not easy there.
"If you want to have any type of regular observance of things, even regular Shabbat services, there just isn't the interest to have services once a week," he said. He noted there isn't much Jewish infrastructure in Kelowna and so, for example, you can't purchase kosher meat there either.
"If you were an observant Jew who wanted to live an observant Jewish lifestyle, it is challenging in Kelowna," he said.
The synagogue, founded in 1990, does have a Torah and does hold services, although not regularly. It was built by families in the community who spent a lot of time and money to acquire the land and build the structure, including Finkleman's parents. He said his parents held many community events at their house before the synagogue was built and that his father has been involved in leading services at the synagogue for many years.
"We're very, very proud of it," said Finkleman. "There was a lot of energy around the building of the synagogue and leading up to it, and immediately following it. After a number of years, however, it started to wane and people started to come and go."
As the city expands, thanks, in part, to developments at the airport and the new University of British Columbia campus, the city's demographics have shifted as well, with younger families moving into the region, attracted to the opportunities and searching for a more affordable life than Vancouver can provide. As more professionals and young families move into the region, Spevakow said he is hopeful the community will expand and develop.
"We're committed to building a growing and evolving Jewish community while enriching Jewish life by providing opportunities for social, cultural and educational development. We've got the same problems other small communities have, but I'm optimistic about the direction we're going in."
Vicky Tobianah is a freelance writer and editor based in Toronto. Connect with her on Twitter, @vicktob, or at [email protected].