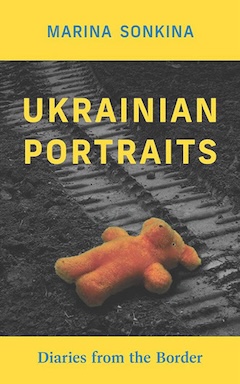 Join writer Marina Sonkina in celebrating the release of her two new books: Ukrainian Portraits: Diaries from the Border and Rupture and Other Stories. About Ukrainian Portraits, she writes: "At the end of March of 2022, I traveled to the Ukrainian-Polish border to volunteer at a refugee evacuation centre. Much as I tried to prepare myself psychologically, what I encountered face-to-face didn't fit any of my expectations: I saw a disaster on a massive scale. I went to volunteer as someone who speaks Russian, Ukrainian and other languages; someone who had been a refugee herself.
I soon realized that what the Ukrainian refugees needed most (apart from practical advice) was to talk about their experiences. They needed to be heard."
The double book launch takes place Sunday, Dec. 10, 1:30 p.m., in the Aceman Seniors Lounge at the Jewish Community Centre of Greater Vancouver. Nibbles and light refreshments will be provided.
– Courtesy Marina Sonkina