Rita Sheena (photo by Kristine Cofsky)
After an acclaimed run at the Vancouver Fringe Festival in 2021 and the Edmonton and Montreal Fringes this year, Everybody Knows returns to its creator's hometown and the Vancouver Fringe Festival. In this semiautobiographical, one-woman musical set to nine covers of Leonard Cohen songs, Rita Sheena creates a spiraling narrative using contemporary dance, post-modern quirk and the haunting melodies of First Aid Kit.
* * *
In 2015, Jem Rolls brought his one-man show about Hungarian Jewish physicist Leo Szilard, The Inventor of All Things, to the Vancouver Fringe Festival. This year, he's back with another show about a forgotten Jewish nuclear physicist – Lise Meitner. The Walk in the Snow: The True Story of Lise Meitner explores how a shy Austrian, who only graduated high school at 23, opened so many doors and achieved so much; how she pushed against age-old sexism and murderous antisemitism; how she was the first or second woman through a whole series of doors; and how she was one of the very few physicists to refuse work on the bomb.
* * *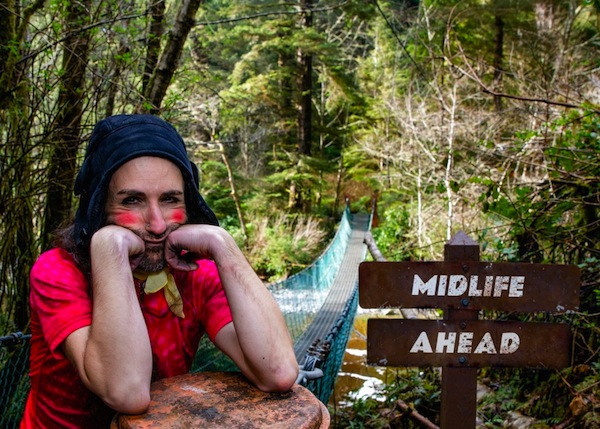 Vancouver-born, Jewish writer and performer ira cooper of Spec Theatre stars in the one-man show mr.coffeehead, which is arriving at the Vancouver Fringe Festival after a series of successful premières at the Winnipeg, Victoria, Edmonton and Montreal Fringes. In Montreal, the "foot-fueled, slapstick tragedy about bikepacking, dreaming big and giving up in your 30s," which was written by cooper, was nominated for Outstanding Clown Show.
* * *
For the whole Fringe lineup, including Katherine Matlashewski's Disclosure (jewishindependent.ca/the-journey-to-healing), visit vancouverfringe.com.