Liat Har Lev premières a new work at the Dance Centre on April 29, as part of the centre's celebration of International Dance Day. (photo by Chris Randle)
International Dance Day is April 29. To celebrate the occasion, the Dance Centre is presenting a day of free events, including a performance and workshop by choreographer Liat Har Lev.
Born in Ashkelon, Israel, to Ashkenazi parents from Romania, Har Lev said her parents decided to immigrate to Canada in 1982 because they wanted a safer haven for their children.
While dancing has always been a part of her life, flamenco came later.
"I remember my first jazz dance class at the age of 10," she said. "Moving in space and creating shapes to the sound of music was natural. I felt alive and so vibrant."
She first encountered flamenco at the Kino Café, which used to be on Cambie Street in Vancouver.
"I was mesmerized by the force, strength and intensity of the dancers and musicians," she said. "It was a projection of who I am, an instant connection. Flamenco is a challenging art form in terms of rhythm, physicality and expression. I never stop learning and evolving. It challenges my mind and body and allows me to express deep sorrows and great joys."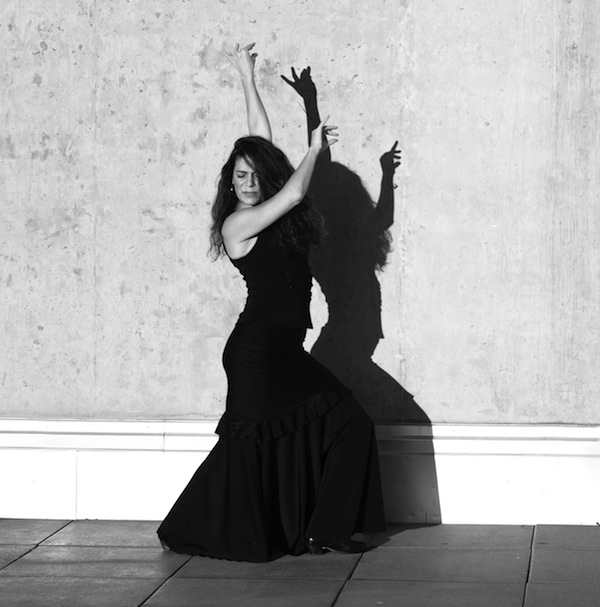 One of the highlights in her dance journey, she said, "was the first time I stepped on stage to perform my first flamenco solo. It boosted my confidence and opened the door for opportunities."
On the Dance Centre's website is a profile of Har Lev. In an interview with the centre, she says, "I believe that dance performance exists to communicate and teach. It is an embodied language that has different forms, shapes and expression. As an expressive dancer, the source of the inspiration for my choreographies and performances comes from the need to express a story, to invite people to move and think deeply. My work is inspired by the human condition and personal experiences. I take pride in collaborating with local dance artists and musicians and I strive to create new works."
The Dance Centre profile includes a video of Har Lev's We Shall Not Forget, which she began choreographing with the support of the centre's 12 Minutes Max program. It is a powerful commemoration, dedicated to the victims of the Holocaust.
"We Shall Not Forget was inspired by my ancestors that perished in such a horrific way," she told the Independent. "It was a calling for me to honour and remember them; a message from them through me. This tragedy left a big scar and a lesson to humankind."
On International Dance Day, Har Lev will première a new work, Tientos. The program description says it "explores themes of personal integrity, internal conflict and the freedom of resolution, expressed through the flamenco dance forms of tientos and tangos."
A work-in-progress, it features live music and singing. It is a collaboration between Har Lev, who choreographed and dances the piece, singer Maria Avila, guitarist Peter Mole, drummer Matteo Bebbo Sampaolo and choreography facilitator and dramaturg Carmen Romero. The performance will be followed by a brief introduction to flamenco workshop, led by Har Lev.
At the presentation, the artists will be collecting non-perishable food items for the Greater Vancouver Food Bank. So, if you're heading downtown to see the show or attend the workshop, try and remember to bring an item to donate.
International Dance Day was started by UNESCO in 1982, with the date commemorating the birthday of Jean-Georges Noverre (1727-1810), who is considered the founder of modern ballet.
For the full local International Dance Day lineup, visit thedancecentre.ca.