Temple Sholom treasurer Daniel Gumprich, left, president Melody Robens-Paradise and Rabbi Dan Moskovitz. (photo from JCF)
Temple Sholom has a new $1 million endowment fund that will provide the congregation with stable, long-term income for the synagogue in perpetuity.
"We chose to establish this fund at the Jewish Community Foundation because we know that they will manage it carefully and expertly. We are thrilled that Temple Sholom will be able to rely on income from the fund to meet its needs for generations to come," said the family who seeded the fund.
It was important to the family that they be able to leverage their giving to inspire others. So, in addition to seeding the fund, they established a program to match contributions, which not only maximized their own impact but that of every donor who joined them in giving.
"The foundation supported our staff and leadership to confidently approach congregants about contributing to the fund," said Cathy Lowenstein, director of congregational engagement at Temple Sholom. "We were able to give everyone the opportunity to participate, which created the momentum necessary to reach our goal."
"The endowment will ensure our ability to serve every facet of our congregation through dynamic programming, strong leadership and robust outreach for generations to come," said Temple Sholom's Rabbi Dan Moskovitz. "It also means we can undertake a long-term approach to planning, because we have the financial strength to adapt to the changing needs of our congregation."
Many local Jewish agencies, congregations and other organizations have endowment funds at the Jewish Community Foundation, including the Jewish Community Centre of Greater Vancouver, Jewish Family Services Vancouver, the Vancouver Holocaust Education Centre, and others. In addition, individual fund holders often choose to support an organization through their own donor-advised or -designated funds.
Diane Switzer, chair of the foundation's board of governors, said, "We are very proud to manage endowment funds on behalf of so many crucial organizations across our community, and we take our responsibility to manage these investments prudently extremely seriously. This is how we carry out the important work of building and enriching our community."
People can make a contribution to the Temple Sholom Endowment Fund via jewishcommunityfoundation.com. They can also establish a fund for an organization or an area of need about which they care by contacting JCF executive director Marcie Flom at 604-257-5100.
* * *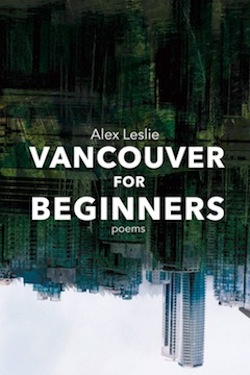 Alex Leslie's Vancouver for Beginners was one of the works shortlisted for the 2020/2021 City of Vancouver Book Award. The honour recognizes authors of excellence of any genre who contribute to the appreciation and understanding of Vancouver's diversity, history, unique character, or the achievements of its residents.
In the poetry collection, "[n]ostalgia of place is dissected through the mapping of a city where Leslie leads readers past surrealist development proposals, post-apocalyptic postcards, childhood landmarks long gone and a developer who paces at the city's edge, shoring it up with aquariums."
* * *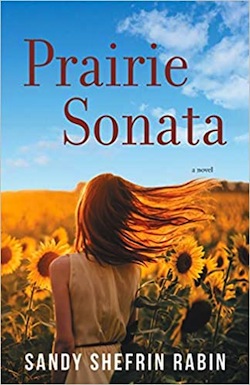 Prairie Sonata by Sandy Shefrin Rabin was named one of the best books of 2021 by Kirkus Reviews. The novel tells the story of Mira Adler, a teenage girl growing up on the Prairies after the Second World War, and what she learns about life and love from her Yiddish and violin teacher, Chaver B, a recent immigrant from Prague. Kirkus called it "a compelling work with a wistful longing for days of childhood innocence. A poignant and eloquent reflection on tradition, family, friendship, and tragedy."
Winner of the Independent Press Award, and named a 2021 New York City Big Book Award Distinguished Favourite in the young adult fiction category, Prairie Sonata has been introduced into high school curricula.
* * *
The Canada Council for the Arts' 2021 Governor General's Literary Awards winners include, in the drama category, Sexual Misconduct of the Middle Classes by Hannah Moscovitch.
"Hannah Moscovitch's play is an articulate, poetic, beautifully written play with characters who are complex and complicated," noted the peer assessment committee. "A superb piece of writing that shines as a play, as a living piece of theatre and, no doubt, literature that will endure."
In the drama, "[t]he archetypal student-teacher romance is cleverly turned on its head for the post-#metoo era…. Jon, a star professor and author, is racked with self-loathing after his third marriage crumbles around him when he finds himself admiring a student – a girl in a red coat. The girl, 19-year-old Annie, is a big fan of his work and also happens to live down the street. From their doorways to his office to hotel rooms, their mutual admiration and sexual tension escalates under Jon's control to a surprising conclusion that will leave you wanting to go back and question your perceptions of power as soon as you finish."