In a Grade 7 iSTEAM program developed by Les Robertson, Vancouver Talmud Torah students learned all about skateboarding and even crafted skateboards from scratch. (photo by Danica Burpee)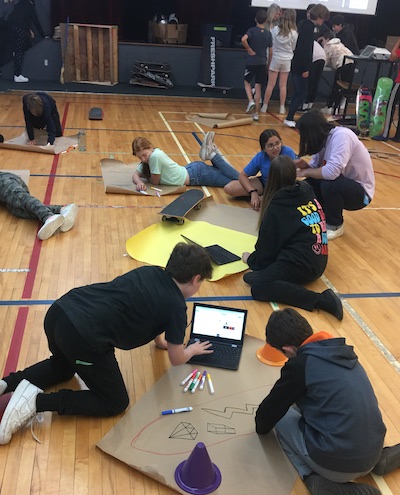 Skateboarding, a blend of sport, creativity and community, has left an indelible mark on generations. From its origins as a child's pastime to a global cultural phenomenon, skateboarding embodies resilience, innovation and self-discovery. Within this narrative, a Grade 7 skateboarding program led by parent Les Robertson has flourished at Vancouver Talmud Torah. This program shines a spotlight on hands-on learning, where students not only master skateboarding skills but also cultivate life skills and gain confidence.
Skateboarding, straddling the realms of athleticism and artistry, mainstream and counter-culture, reflects the rich tapestry of life. Rooted in a do-it-yourself ethos and with a history spanning centuries, skateboarding is a fusion of tradition and innovation, inspiring resilience, adaptability and the thrill of pushing limits.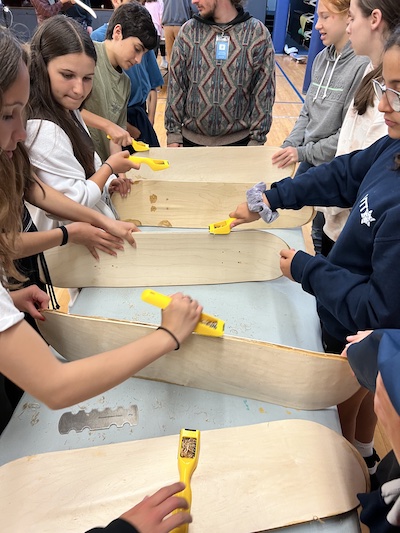 Within this context, a week-long Grade 7 iSTEAM (innovation, science, technology, engineering, arts and math) skateboarding program is a prime example of experiential education.
Developed by Robertson, the program went beyond traditional learning. Students immersed themselves in skateboarding skills and even crafted skateboards from scratch, which will be used for years to come in VTT's physical education program. This hands-on adventure solidified students' connection to the sport and gave them an enduring sense of achievement.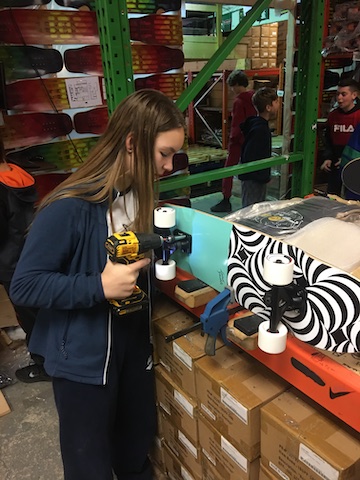 The journey extended from visits to renowned skateboarding hubs like Landyachtz Longboards and Ultimate Distribution, where students met members of the skateboarding community and heard firsthand the positive impact skateboarding has had on Vancouver and beyond. They further experienced and learned about skateboard art, explored marketing and media, saw tricks and skills from expert skateboarders and learned about meaningful social projects.
The triumph of this program is owed to the team Robertson put together: Jackson Hilts, Karson Leigh, Shai Gropper, Riki Fandrakis and Harlen Terjesen. Their professionalism, knowledge and passion for skateboarding propelled the young skaters on a path of exploration.
Also integral to the program's success were Jessie Claudio, VTT's director of learning and innovation; Danica Burpee, the Grade 7 health and physical education teacher; and Grade 7 teachers Kim Fisher and Josh Leonard.
As the program concluded, students emerged as proficient skateboarders and more empowered individuals with increased assurance, creativity and thirst for innovation.
– Courtesy Vancouver Talmud Torah