Shelley Rivkin, left, Candace Kwinter and  Ezra Shanken
Jewish Federation of Greater Vancouver's annual general meeting on June 27 at King David High School celebrated Shelley Rivkin, vice-president of local and global engagement, for her contributions to the community. The meeting also honoured several volunteers for their leadership and contributions: Catherine Epstein (Dennis Frankenburg Award), new board chair Lana Marks Pulver (Harry Woogman Award), Stan Shaw (Bob Coleman Award), Brent Davis (Young Leadership Award) and SUCCESS (Community Partner of the Year).
In an email sent after the meeting, chief executive officer Ezra Shanken and immediate past board chair Candace Kwinter shared their joint message that will appear in Federation's 2022-2023 annual report. In it, they cover much ground, noting that the organization's "impact resonates farther afield than what the 'Greater Vancouver' in our name might suggest. From the Sea-to-Sky to Langley, and all points in between, Jewish community life is thriving – and we are proud to be at the centre of it through our Connect Me In program. On Vancouver Island and in Kelowna, we are now providing security training for volunteers and professionals in their growing Jewish communities.
"As part of her role on the Jewish Agency's board of governors, Candace traveled to Ethiopia and accompanied some of the 3,000 Jews who were making aliyah. Together, we traveled to Mexico City with the Jewish Agency to see more of their international work, and from Ukraine to Turkey and Syria and beyond, we helped those in need when disaster struck.
"We continued to improve the quality of life for residents of our partnership region in northern Israel. Our work is focused on strengthening the region's development and regionalism through leadership development and capacity-building while investing in academic excellence. Our long-term investments are helping residents tackle some of the most difficult and complex challenges they face living in Israel's periphery.
"The political situation in Israel has proven challenging for many in our local community who care deeply about the country," continue Shanken and Kwinter. "We and our partners have offered multiple events over many months to help people learn more about what is happening and to facilitate discussions.
"Here at home, inflation continued to take a toll on our partners and the people they serve. Across the board, our partners report that inflationary pressures are affecting every part of their work. Ninety-one percent are concerned or very concerned that inflation will affect community members' ability to fully participate in Jewish life. And 100% of our social service partners are concerned or very concerned that inflation will affect their ability to support their clients' needs.
"For five years, we have been bringing community together around issues of affordability. Together with key partners, we co-hosted an Affordability Summit on the experiences of children and youth in low-income homes. The three areas of focus identified by our planning council are advocacy for a national breakfast program, creation of a single application point for assistance from multiple organizations, and development of more inclusive, respectful processes.
"This year, we made strides in combatting antisemitism. We were proud to see Vancouver city council and Richmond city council adopt the International Holocaust Remembrance Alliance (IHRA) working definition of antisemitism and the province of B.C. commit to using it as a tool to identify and combat hatred. Identifying antisemitism is the first step in combatting it, which makes these milestones important for all of us, and we want to thank our partners and our advocacy agent, the Centre for Israel and Jewish Affairs, for their work on this."
Federation also has started "an organizational design initiative intended to build significant capacity within the Federation over the next several years with greater potential for scalability, efficiency, excellence and agility going forward.
"Our unparalleled impact is possible thanks to the strength of our partnerships and the cherished trust of our donors," Shanken and Kwinter write. "Collective giving is deeply rooted in our tradition, and we play a leadership role in raising the funds our community needs to grow from strength to strength. We invest strategically in initiatives that keep our community strong today, tomorrow and for years to come – as well as in times of crisis. Our partners depend on us to generate the support they need to deliver the vital programs and services on which thousands of people rely."
The 2022 annual campaign generated more than $13 million for the community: $10.24 million directly through the campaign and $2.91 million in additional support, including special project funding, community relief and emergency relief. The Jewish Community Foundation's contributions this year surpassed $12.7 million.
"This is more than double the contributions received in the previous fiscal year, which itself exceeded the contributions of the year before that," write Shanken and Kwinter. "The Foundation strategically disbursed a total of $3.7 million into local, national and worldwide causes, including funding for the Foundation's Unrestricted Grant Program, which allows response to critical emerging needs in the community.
"JWest also achieved unprecedented milestones. As one of the three lead organizations working together to bring JWest to life, we are excited at the progress made this year. From announcing the capital campaign cabinet to securing $75 million in funding and philanthropic gifts to a $36 million matching gift, this project has gained tremendous momentum."
* * *
Ada Glustein received a silver medal for Canada-West Region, non-fiction, in this year's Independent Publisher Book ("IPPY") Awards for Being Different (self-published).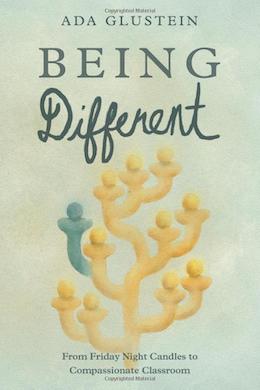 The "IPPY" Awards are a broad-based, unaffiliated awards program open to all members of the independent publishing industry worldwide who produce books written in English that are appropriate for the North American market. The awards are intended to bring increased recognition to the thousands of exemplary independent, university and self-published books released each year.
A memoir, Being Different tells a universal story about feeling different and longing to belong. Glustein recounts tales of growing up in a Jewish immigrant family during and following the Second World War, and the experiences that stand out during her school days, not knowing how to fit in to the world beyond home. She reflects on her years of teaching diverse children who also experienced life as "different." She finds her own sense of belonging through helping those children find theirs.
* * *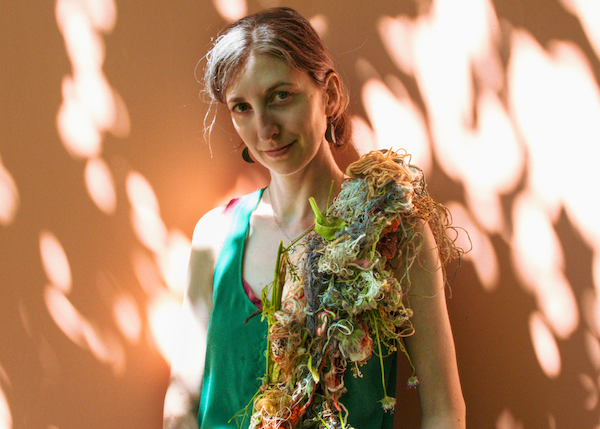 Barbara Adler is the new artistic director of the Only Animal Theatre.
"After a rigorous national search by a leadership transition committee comprising board members and affiliated artists, we are delighted to have Barbara take the lead at the Only Animal," said board chair Eleanor Stacey. "When we began the search process, we knew it would be an immense challenge to find a successor to founding artistic director Kendra Fanconi, who built such a visionary and essential company. Barbara's distinctive combination of experience, artistry and vision for the future positions her uniquely to lead the company into its next chapter."
Adler is an interdisciplinary artist and performer whose practice incorporates text, music, event-making and design. Recent projects centre slow and process-led creations that focus work around relational time and seasonal cycles. As a poet and musician, Adler spent over a decade touring North America, Europe and rural British Columbia as a solo artist and with ensembles, including the Fugitives, Proud Animal and Ten Thousand Wolves. She holds a master of fine arts (interdisciplinary studies) and a bachelor's in art and cultural studies from Simon Fraser University.
Adler is "thrilled to join a company whose irresistible artistry and deeply held ecological values have brought both innovation and care to the climate crisis." She added, "The Only Animal's vision of enduring environmental stewardship reminds me that none of us will individually finish the work. I am honoured to add myself to the beautiful story that Kendra and the company have told for 17 years, and humbled by this opportunity to prepare the way for the next generation of voices in the climate struggle."
* * *
Beth Tikvah Congregation brought the community together for a Shabbat BBQ at Gary Point Park July 7. Sponsored by the Sadoff family in honour of Ross Sadoff's birthday and under the leadership of Rabbi Susan Tendler, the event drew around 100 attendees. Amid a picturesque setting, the atmosphere buzzed with ruach(spirit). Laughter and joy filled the air as families and friends relished the food, conversations and Shabbat traditions.