For one week each spring, the Cultch comes alive with hundreds of local artists between the ages of 13-24 for the Ignite! Youth Festival. This is the 15th year of the event.
"The festival is a great place to discover new and emerging artists across Metro Vancouver and beyond. There's food, laughter, dancing, dressing up, exciting acts and good times," said Ellie O'Day of O'Day Productions, which handles publicity for the annual event. The festival "was created and run by a youth panel, working countless hours to put on an amazing festival every year, showing how important it is to have an opportunity like Ignite!," she explained.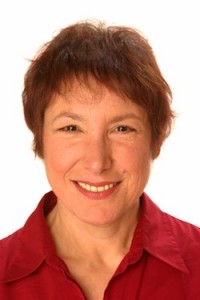 Hundreds of youth are involved in what is now Vancouver's largest youth-driven arts festival, which includes showcases of music, dance and spoken word, the world première of three one-act plays, a visual arts exhibit and a variety of other acts. Events will be held in the Historic Theatre, Vancity Culture Lab, the Cultch lobby and the café galleries from May 2-10.
Though the festival is put on by youth, it is supported by a vast network of arts professionals to mentor the youth and help build their skills. Last year, a publicity mentorship was added to the list of mentorship opportunities. Publicity mentees get the opportunity to work with O'Day, the festival's publicist five years running.
O'Day was brought up in a Reform Jewish family in the eastern United States and launched her career on radio in the late 1970s in Vancouver. From broadcasting, she expanded into writing, arts administration and arts advocacy, teaching music business for 21 years, and then – via her work as a publicist – helping to promote some of her favorite things: media and performing artists.
"I may have been thousands of kilometres away from my family and the customs that were part of our Jewish family life for many decades, but one of the principles that has stuck with me – particularly as I did not have children myself – is that we live on in the wisdom and knowledge we share with the coming generations," she said. "That principle is so important to me that I would feel unfulfilled without it."
O'Day does publicity for many shows at the Cultch, which is a complex of (now) three theatre spaces. "They have invested in this youth program," said O'Day. "On staff, there is one youth program coordinator, currently Robert Leveroos," who serves as guide, and also oversees a group of about 20 youth panel members who serve as the organizers of the festival.
During the weekend prior to the main festival, there is a showcase for mentored songwriters, spoken word artists and dancers. During the festival itself – which begins today – three short plays are presented in repertory. The young playwrights have been mentored by professional local playwrights; the young directors have been mentored by professional local directors.
"Last year, as a nearing-retirement publicist, I suggested we 'mentorize' the publicity, too," said O'Day. "Young people may be savvy about social media, but don't really understand how traditional media works."
The publicity mentee helps with festival publicity. "Landon Krentz's application indicated he was already doing some arts administration work, which meant he'd have a familiarity with the general infrastructure of arts organizations, which would add to his skill set," said O'Day about this year's publicity mentee.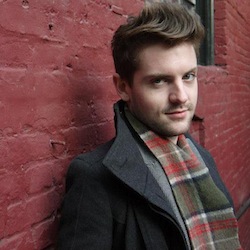 Krentz and O'Day met a few times and split up the work, contacting artists for information, sending out media releases and following up on them.
Calling O'Day "my amazing mentor," Krentz said he decided to join the mentorship program to improve his media relations skills and to become more involved in the industry. As the president of British Columbia Rainbow Alliance of the Deaf, Krentz has been involved with accessibility coordination, as well as with serving the deaf queer communities. A fundraiser and event coordinator for the contemporary dance community by day, Krentz is one of very few bilateral profoundly deaf people working in the arts community. "I hope to become a stronger advocate for deaf members and challenge audism in every day life," said Krentz.
Some backstage roles, like stage management, lighting design, etc., have also been included in the mentorship program more recently. This year, promotional photography is being mentored by the Cultch's house photographer.
"We're not mentoring people to take over our positions next year," O'Day explained. "The idea is to disseminate our skill sets and help mentor the next generation – who will eventually take our place(s)." The festival is all about empowerment, sharing knowledge and collaboration, she added.
There is an open application process in the fall/winter, when mentorship spots become available. In total this year, there are 18 mentorships, including three each in dance, songwriting and directing, two each in spoken word, playwriting and collaborative creation, and one each in publicity, photography, lighting design and stage management. The mentors hail from various disciplines and are all practising their art/craft in their professional lives.
Jane Heyman, a veteran director and theatre educator, is among the director mentors, as is Stephen Drover, artistic director of Rumble Theatre. A new category, collaborative creation, is mentored by Barbara Adler, who worked with spoken word mentees in the past. Among the dance mentors are Amber Funk Barton and Tara Cheyenne Friedenberg.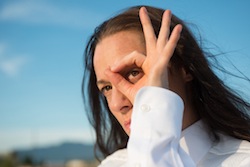 "This program is very unique," Friedenberg, who is a dancer, choreographer and artistic director of Tara Cheyenne Performance, told the Independent. "It's not a training program, but more of a lab with the amazing goal of a big performance in the fabulous Cultch. It's an opportunity to mix with other youth committed to making art and to get guidance and support from some movers and shakers in Vancouver's vibrant arts scene."
O'Day added, "Each mentor's role is going to be unique. Hopefully, they will be generous to share their knowledge and to let the mentee do a lot of the work, so they get hands-on experience."
The Ignite! Youth Festival (igniteyouthfest.ca) runs until May 10. Tickets ($2 for youths 12-19, $6 for students/seniors, $10 for adults) are available online at tickets.thecultch.com or by calling 604-251-1363.
Rebeca Kuropatwa is a Winnipeg freelance writer.