A photo break at the Okanagan Jewish Community's annual picnic and barbecue. (photo from OJC)
The Okanagan Jewish Community (OJC), centred in Kelowna, has grown tremendously in the last few years. Those living in the big cities seem to be looking for the slower lifestyle that the Okanagan has to offer. People from Vancouver, Toronto and cities in the United States are discovering the beauty here and acclimatizing very quickly to their newfound home. As the Okanagan blossoms, its Jewish population grows along with it.
OJC provides a place where the region's Jewish community can find commonality and a sense of belonging. It supports the timeless traditions of Judaism from across the diaspora and throughout history.
Comprised of the unaffiliated Beth Shalom Synagogue and the Okanagan Jewish Community Centre, OJC members from diverse Jewish backgrounds come together to create a welcoming, pluralistic congregation that conducts services and celebrates holidays in an all-inclusive manner. The community has historically maintained an active involvement and a strong presence in the culturally diverse Okanagan community-at-large. As a result, it has evolved to be a progressive community with a growing and enthusiastic membership.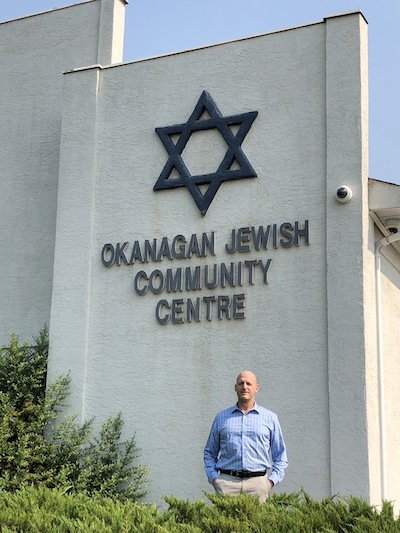 OJC developed in the 1970s and '80s with a group of local Jews meeting in houses and rented church and hotel halls. It formalized in the early 1980s by becoming a nonprofit organized society in British Columbia. Also in the 1980s, a cemetery was purchased, which was consecrated by Rabbi Emil Klein. In the 1990s, the OJC building was built under the leadership of the late Mel Kotler.
For several decades, services were conducted by local lay leaders, visiting student rabbis from the Reform movement and visiting cantors and rabbis from Western Canada. In July 2021, with the help of generous donors and foundations, OJC was able to hire its first full-time resident rabbi – Rabbi Tom Samuels.
Samuels, who was born and grew up in Toronto and spent the last many years in the Chicago area, now leads OJC's weekly Shabbat services and its holiday events, as well as the children's Hebrew school. He teaches bar/bat mitzvah classes and meets members and potential new members. The advantages to the Jewish community in Kelowna of having rabbinic leadership have become obvious.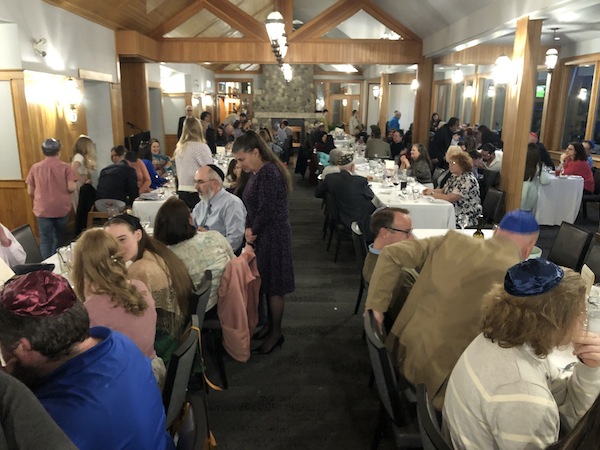 On top of the religious programming, there has been a host of cultural and social programs this year, ranging from Kelowna multicultural events, like Canada Day and West Kelowna Multicultural Day, to the many OJC activities: OJC's annual summer picnic and barbeque; monthly Shabbat dinners and traditional services; a Passover seder attended by well over 120 people; Skate and Schmooze at a downtown outdoor skating rink; What's your Chai-Q? games night; a Tu b'Shevat seder; and a film festival. OJC also has hosted several educational programs with international guest speakers. These included Are Your Grandparents from the Shtetl? with Evgenia Kempinski, from Haifa; Following King David to the Stronghold of Ein Gedi, with Sharona Liman, from Kfar Saba; Journey to Freedom – 1940, with Monique Rubens Krahn of the Sousa Mendes Foundation, New Jersey; and a special trans-Canada event, The Sepharad – The Greatest Story Never Told, featuring Dr. Isaac Amon, Jewish Heritage Alliance, New York City.
More events are being planned for the fall and beyond. For those interested in further information about OJC, visit ojcc.ca, email admin@ojcc.ca or call 250-862-2350. Or visit the community in person!
Steven Finkleman is a member of the Okanagan Jewish Community.