Dr. Peter Suedfeld with Governor General Julie Payette at Rideau Hall. (photo by Sgt. Johanie Maheu)
On Nov. 21, 2019, Vancouver's Dr. Peter Suedfeld was among those invested into the Order of Canada by Governor General Julie Payette during a ceremony at Rideau Hall in Ottawa.
The Order of Canada is one of the country's highest civilian honours. Its companions, officers and members take to heart the motto of the order: "Desiderantes meliorem patriam" ("They desire a better country").
Suedfeld was invested as an officer of the order. The honour's website notes that his "groundbreaking research expands our notions of resilience and transcends academic fields. Professor emeritus at the University of British Columbia and a prolific writer, he is internationally acclaimed for documenting previously ignored positive psychological and physical effects of extreme and challenging environments. His work has taken a critical look at the impacts on humans experiencing polar isolation, space exploration, sensory deprivation, decision-making during international crises, and such traumatic experiences as genocide. He is highly regarded both as a mentor and active member of his community."
Created in 1967, the Order of Canada recognizes outstanding achievement, dedication to the community and service to the nation. Close to 7,500 people from all sectors of society have been invested into the order. Those who bear its iconic snowflake insignia have changed Canada's measure of success and, through the sum of their accomplishments, have helped build a better country.
Appointments are made by the governor general on the recommendation of the Advisory Council for the Order of Canada. For more information about the Order of Canada or to nominate someone, visit gg.ca/en/honours.
* * *
JNF Canada is proud to have completed renovating the infrastructure of the Israeli Scout's facilities in the city of Ra'anana, to be more accessible for children and youth with disabilities. This project was the focus of the JNF Vancouver 2017 Negev Dinner, honouring the Averbach family.
The Israeli Scouts, Tzofei Tzamid, run programming for more than 80,000 members aged 9-21 (including more than 2,500 with disabilities) throughout Israel. They bring together children and youth from across the spectrum of Israeli society to learn leadership skills and the value of inclusive community, and to enhance their self-image.
A special thank you to Gary Averbach, Michael Averbach and Shannon (Averbach) Gorski, and the entire Vancouver community for taking this vision forward and helping JNF improve the lives of the members of Tzofei Tzamid. To learn more about the project, visit jnf.ca/tzofei-tzamid.
* * *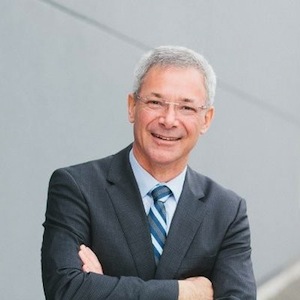 Rob Philipp has been appointed to the position of chief executive officer of Hillel BC, effective in June.
Philipp's appointment follows a Canada-wide process engaged by the search committee of the Hillel board of directors, comprised of Gordon Brandt (chair), Eric Andrew, Rebecca Recant, Frank Cohn, Talia Magder, Alexis Pavlich, Rachael Segal and Isaac Thau (board president). Philipp was the unanimous recommendation of the search committee and unanimous choice of the board of directors.
Philipp has a long history with the Vancouver Jewish community, having served on several boards, including 20 years on the board of Temple Sholom and being president of that organization. He participated in the Vancouver Wexner Heritage Leadership Group, which was a selected group of local Jewish leaders that studied and learned together for two years.
Philipp brings a unique and impressive set of experience, credentials and passion to Hillel. After graduating from the University of British Columbia, where he was an active member of Hillel, he worked as a chartered professional accountant. He then developed his career in sales, marketing and management in both for-profit and nonprofit organizations, most recently as the chief executive officer of the Fraser Valley Real Estate Board and as interim executive director of Temple Sholom.
He is known for being a creative and innovative leader, with a warm and strong team approach and a people-first mentality. His experience in developing and executing strategy, program development and delivery, combined with his business, governance and financial acumen, will be tremendously valuable to the continued growth of Hillel based on the strong foundation built by Rabbi Philip Bregman and Sam Heller in recent years.
* * * 
The Jewish Community Centre of Greater Vancouver welcomes Jessica Mann Gutteridge as the new artistic managing director of the Norman and Annette Rothstein Theatre and Chutzpah! Festival. The position was previously held by Mary-Louise Albert, who is leaving after 15 successful years. The JCC thanks Albert for her excellence in service and dedication to the community and the arts.
Gutteridge joins the JCC from Boca del Lupo, where she managed Performance Works on Granville Island. She was also a founding board member of the Granville Island Theatre District. She held positions of managing director and education manager at Carousel Theatre for Young People. Her work as a dramaturg has included new plays for young audiences and playwrights from Shakespeare to Genet to Edwin Sánchez.
She received her master's in fine arts from the Yale School of Drama's department of dramaturgy and dramatic criticism, and studied directing at Wesleyan University. Born and raised in New York, she returned to the theatre after nearly two decades as a lawyer specializing in advertising and trademark law. At Columbia Law School, she was editor-in-chief of the Columbia-VLA Journal of Law and the Arts. Her nonprofit board work has included serving as co-president of Landmark on Main Street (a performing arts and community centre on Long Island, N.Y.), the Vancouver International Burlesque Festival, and the Bayview Treehouse Preschool. She was a member of the 2018-19 Cultural Leadership Program at the Banff Centre in Alberta.
"I look forward to continuing to bring diverse, world-quality artists to present their work to Chutzpah! Festival audiences and to reach a new generation with exciting performances. I am also delighted to steward the Rothstein Theatre as a gem appreciated by professional artists and community members throughout Metro Vancouver."
The JCC is excited to see Gutteridge apply her industry experience and talents to the management of the centre's fully equipped 318-seat performance venue, and the creative direction of the Chutzpah! Festival, one of the major art events in Vancouver's cultural calendar.
* * *
At Congregation Beth Israel's annual general meeting Dec. 5, several volunteers were recognized. Mazal tov to Howard Mickelson and Keren Gertsman (President's Award), Lloyd Baron (Board of Directors Special Service Award), Michael Harris (Board Recognition Award) and Lissa Weinberger (Special Service Volunteer Award).
The congregation also welcomed its incoming board for 2019-2020: Helen Pinsky (president), David Silver (vice-president), Heather Sirlin (secretary), Keren Gertsman (treasurer), Lisa Averbach, Anton Bloem, Alexis Doctor, Kevan Jacobson, Lisa Marcoe, Christie Menzo, Dale Porte, Jennifer Wolf and David Woogman.