Rabbi Chalom Loeub and student Sagiv Fadida put on tefillin at the weekly Chabad booth at the UBC campus. (photo from Chabad at UBC)
This year marks a milestone, as the Chabad Jewish Student Centre at the University of British Columbia (UBC) celebrates its 10th anniversary. As part of the global Chabad on Campus movement, UBC Chabad has remained steadfast in its commitment to providing a warm and welcoming home for every Jewish student, regardless of their educational or religious background. UBC Chabad offers opportunities to build meaningful relationships with other Jewish students, deepen their connection and sense of belonging to their Jewish heritage, and strengthen their Jewish pride.
Rooted in the mystical traditions of the Hasidic revival of the late 18th century, Chabad-Lubavitch continues to try and make Judaism accessible and personally relevant to Jews worldwide. The teachings of Rabbi Menachem Mendel Schneerson, also known as the Rebbe, emphasize the importance of caring for the spiritual and material needs of all Jews, from Vancouver to Berlin to India and beyond. Inspired by his philosophy, Chabad emissaries, or shluchim, have established thousands of Chabad Houses, providing all Jews a home away from home.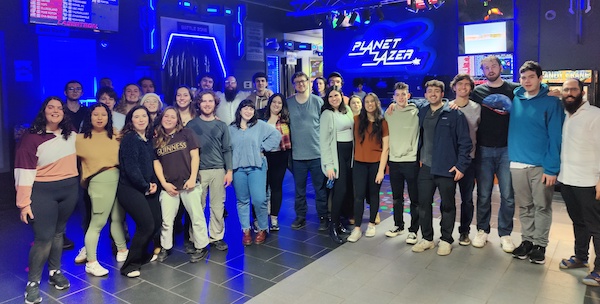 Over the past decade, Rabbi Chalom and Esti Loeub, the shluchim at UBC Chabad, along with their five children, have supported Jewish students' physical and spiritual needs. They have hosted many fun and meaningful events, including weekly Shabbat dinners, Lunch & Learns, interactive tabling, and Grill the Rabbi barbeques. They have led holiday programs with lavish kosher meals, hosted a monthly Jewish Women's Circle, and led educational initiatives such as the study of the Tanya (Chabad's foundational book), Sinai Scholars (an eight-week series on the introduction to Judaism) and a course on the Six Day War (in partnership with the Jewish Learning Institute).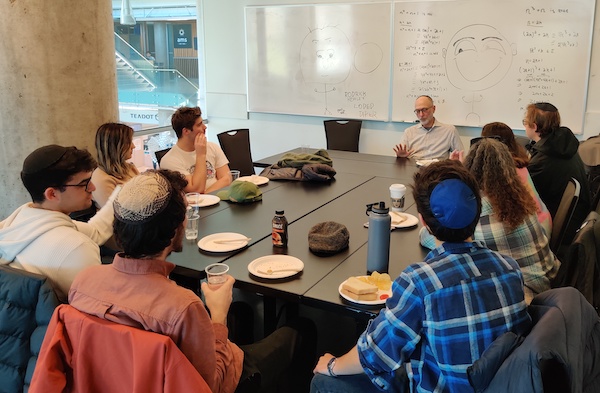 However, the true measure of their impact lies in their ability to help Jewish students connect with their Jewish identity by performing mitzvot (good deeds). By encouraging students to give tzedakah (charity), wrap tefillin(phylacteries, or black leather boxes containing parchment from the Torah), light Shabbat candles, affix mezuzot (small pieces of parchment with a verse from the Torah rolled in a container) on their doorposts, and keep kosher, UBC Chabad has made a difference in the lives of countless Jewish students on campus.
"When I first came to university, I felt a distance between myself and the Jewish community," said Gabby Tselos, president of UBC Chabad on Campus. "I always had my family and synagogue at home, but I felt like I was missing a piece of me when I came to UBC. Thankfully, in my second year, I became involved in Chabad and that has changed my whole college experience. Not only do I feel I have a Jewish family at UBC, but one that will remain with me as I continue to explore the world and my future."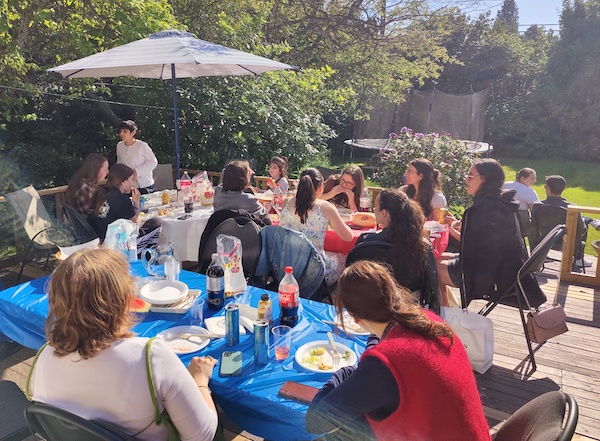 Baruch Eckermann, outreach chair of UBC Chabad on Campus, also spoke about the positive impact Chabad has had on him.
"Chabad at UBC has helped awaken the Jew that was dormant inside my heart," he said. "Without the love and care I received from Rabbi Chalom and Esti Loeub, I would not have become the Jewish man I am today. They work so dedicatedly for the students on campus, going far and beyond, not only in relation to religious needs, but in personal matters. They care about every Jew so much, it is beautiful to watch. All I can say to them is thank you. And please keep on doing your amazing work. We need you!"
To me, Rabbi Chalom and Rebbetzin Esti are like family. Whether on campus or at their Chabad house, they always put Jewish students' needs first. What I love is that they genuinely see the inherent goodness in every Jewish student and believe that, by encouraging students to do more good deeds, the students will bring more blessings into the world.
For more information or to connect with the Chabad Jewish Student Centre at UBC, follow them on Instagram (@chabadubc) or visit their website, chabadubc.com.
Eitan Feiger is a student at the University of British Columbia, Class of 2024. He is vice-president and treasurer of UBC Chabad on Campus.