Robert Silverman is one of the musicians featured in Under the Radar, by David Eisenstadt. (photo from Robert Silverman) 
***
Under the Radar: 30 Notable Canadian Jewish Musicians, which I wrote with Alan L. Simons (editor), takes an historical approach, covering musicians of most genres and genders, some alive and others having passed on, all skilled, but excelling somewhat out of sight. This is the first in a three-part series of excerpts from the book, which was released last November, and is available in paperback and as an ebook from amazon.ca. The excerpts feature performers with B.C. roots:  Robert Silverman, Ben Mink and Mike Kobluk.
***
Robert Herschel Silverman is one of Canada's premier pianists. He was born in Montreal, Que., on May 25, 1938, to Jewish parents from the Ukraine and Romania. Globe and Mail reporter Marsha Lederman wrote, "when he was just 4, after seeing how he was drawn to classical music programs on the radio, he was signed up (by his parents) for piano lessons. By his second lesson, Silverman could identify notes by ear. He could read sheet music before he could read words. But even as he continued with his lessons through high school and university, he never considered a career in piano."
At 6, Silverman played his first recital. His debut at 14 was with the Montreal Symphony Orchestra. At 23, he planned to become an engineer but decided to be a classical pianist. Lederman reported Silverman saying, "It was really, really late. It's not the way to do it."
He earned undergrad arts and music degrees in the 1960s from Sir George Williams (now Concordia) University. He studied with Dorothy Morton (the daughter of Silverman's childhood piano teacher) at McGill University, and with Cecile Genhart at the Eastman School of Music, Rochester, N.Y. He also earned a Canada Council grant to enrol at the Vienna Academy of Music.
Silverman won the top piano prize at the Jeunesses Musicales Canada national competition, playing twice at Expo '67. His Allied Arts piano competition success earned a recital debut in Chicago's Orchestra Hall in 1970. He made his New York Lincoln Centre debut before he turned 40, in 1978, where the New York Timesdescribed him as "a polished and thoroughly finished technician and an extremely articulate [virtuoso]."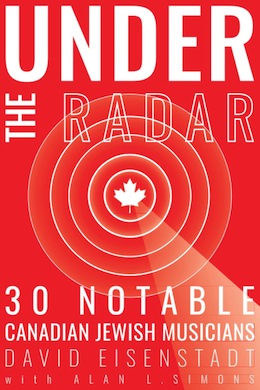 Silverman performed with global and Canadian orchestras conducted by John Eliot Gardiner, Neeme Jarvi, Kiril Kondrashin, Zdenek Macal, Seiji Ozawa and Gerard Schwarz.
In his 30s, he was an artist-in-residence at Nazareth College in Rochester, N.Y.; he also taught at the University of California in Santa Barbara from 1969 to 1970, and the University of Wisconsin-Milwaukee 1970-73. He moved to Vancouver to join the University of British Columbia as professor of music (piano) in 1973. He was the director of UBC's music school 1991-95, retiring as professor emeritus of music in 2003. Celebrating his 30-year tenure, Silverman received an honorary doctorate in 2004.
Working with Adrienne Cohen, the former music program director at Toronto's Koffler Centre of the Arts, Silverman, in 2002, was the artist-in-residence.
"My relationship was informal with no written contract. I received an honorarium for seasonal concerts. I appreciated the opportunity to maintain a visible presence in Toronto's music life and to help Adrienne enhance and enlarge classical music's role. Although I'm not observant from a religious standpoint, I am keenly aware of my Jewish heritage and pleased to be affiliated with Koffler, whose programs were attuned to the Jewish community in its traditional sense," he said.
"I grew up when many North American Jewish luminaries were visible – Horowitz, Rubinstein, Bernstein, Reiner, Heifetz, Menuhin and the up-and-comers, Fleisher, Graffman and Rabin. My musicality was shaped by their warm manner of phrasing and attention to tonal beauty, qualities I hold dear and continue to strive towards."
He returned to Montreal in 2008 to initiate the Dorothy Morton Visiting Artist series at McGill University's Schulich School of Music, performing there on its 10th anniversary. He and his wife also endowed a biannual Robert and Ellen Silverman Piano Concerto Competition.
His discography numbers 30-plus CDs and 12 LPs. He received an Order of Canada in 2013.
As a Vancouver-based retiree and a Steinway artist, Silverman devotes himself full-time to recordings and concerts and is heard often on the CBC and Radio-Canada networks.