Summer camp helps foster grit, creating space for kids to develop independence and author their own stories. (photo from URJ Camp Kalsman)
As a parent of three, I know how hard it is to balance the overwhelming desire to make sure my kids "have it all" – diverse extracurricular activities, best schools, quality family time, etc. – and, at the same time, to know when to let go (and actually do it!) so they can experience the power of paving their own way. Skinned knees, bruised egos, broken hearts and all.
As a summer camp director, I also know that parents like me are not alone. In fact, there is a whole army of incredibly kind and passionate young adult role models, often dressed up in silly costumes, ready to be my partner in this "gritty journey" of adolescence and the teenage years.
Ask anyone who grew up at overnight summer camp – Jewish or otherwise – and most will tell you it felt like their second home. At Camp Kalsman, where my children and I have spent the past six years, we welcome campers and staff members "home" each summer. But what does this really mean and why is this important for fostering grit in our kids and teens?
I'd argue that home, a place of true belonging, is prime real estate for failure, learning and growth – home is where grit is born. Often, when we think of home we think of being safe and protected, perhaps shielded from the real world. I would argue that home is more of a safety net, giving a child the reassurance that not only is failure OK but that, when they do ultimately fail at something, we'll be there to catch them and help them bounce back, stronger and more resilient.
What are the top three reasons why you, as a parent, guardian or loving adult, need summer camp, too?
1. Creating space to deepen connection. I'm going to say something that might make some people uncomfortable – your kids need a break from you just as much as you need one from them. Camp gives you the chance to create that space, knowing that you have a trusted partner to create that same safety net for your child. Absence makes the heart grow fonder is a cliché and it's also a deeply true statement. By creating (physical) space for a finite period of time, your child has the chance to broaden their perspective, test everything you've taught them, try something on their own and learn from other trusted adults. When a camper has a temporary moment of sadness at camp (sometimes referred to as homesickness), that feeling is validated – "how wonderful is it that you have such great folks at home who love you, believe you can do this and know you will be safe and cared for at camp?" Camp simultaneously builds a sense of self separate from the family unit and strengthens the roots of that family tree from afar.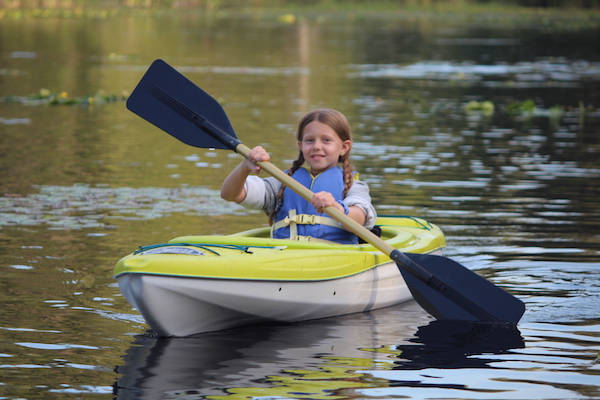 2. Declaration of independence. How often do you wish your kid would make their own lunch for school, make their bed without you asking, pick up those socks that have been next to the couch for what seems like days? At camp, where "nagging" parents are replaced with super-cool counselors who are the perfect combination of Julie Andrews and Dick Van Dyke from Mary Poppins, kids learn a sense of communal responsibility, pride in keeping their space clean, and come to understand how their action (or inaction) can have ripple effects on those around them. At the beginning of the summer, they will have contributed to creating a cabin covenant (at Camp Kalsman, we use the Hebrew term brit kehillah), a shared understanding, co-created by their bunkmates and counselors, about how they will live and play together for the camp session. Campers have to navigate social situations without adult or teacher intervention (those cool counselors are also trained in conflict-resolution and will help out, of course). The ownership children and teens feel about their time at camp helps foster confidence and self-awareness and helps calibrate their inner moral compass for when they return home and to school.
3. Sharing the stories. It may happen in the car-ride home, over that first "real-world" meal after so many days of camp food, or a few days after they get home and have had time to process, but your child might just freely and willingly tell you stories about the summer. It won't be like their one-word answer when you ask about school. With their new-found independence and confidence (see #2!), they might tell you about the friends they made, the new food they tried, the counselor they loved, maybe even the silly dance they made up. And, after you've listened intently, controlling your need to ask 1,000 follow-up questions, and instead basking in their joy and nostalgia, you'll say, "Wow, that sounds like one incredible summer!" You will have given your child the gift of summer camp, and they will have given you the gift of sharing in their joy and confidence and gratitude.
While there are many, many more reasons that we all need summers at camp (a second home), the combination of creating space, developing independence and authoring their own stories is, at its core, the secret sauce of raising a gritty and resilient generation of children, teens and parents!
Rabbi Ilana Mills is camp director, URJ Camp Kalsman. If you are interested in learning more about the camp, visit campkalsman.org or contact Rabbi Ilana at [email protected].