Photos from the Vancouver Shabbos Project event Oct. 26. (photo by Lior Noyman)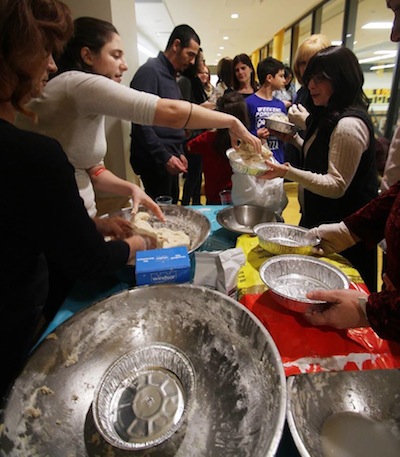 On the night of Oct. 26, hundreds of Jewish community members came together at Vancouver Talmud Torah to bake challah and socialize in a welcoming atmosphere. The event was part of the Shabbos Project, a worldwide movement where Jews across the globe celebrates a Shabbat together.
Why challah for Shabbat?
Most challot are braided with either three or six strands of dough. In kabbalah, when we talk about the mundane and physical world with its limitations, we consider the (three) aspects of time, space and matter, and the six days of creation and the six directions in our three-dimensional world (north, south, west, east, up and down).
Throughout the week, we work to master our environment. We struggle with time – when is there ever enough? We are limited by space, and we attempt to control matter. We are preoccupied with succeeding in and dominating our physical world.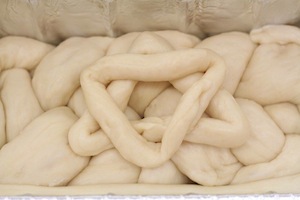 Shabbat arrives and it supersedes and gives meaning to all we do during the week. It brings us back to focus. Shabbat represents the soul and our inner self. It represents the G-dly, the infinite and the spiritual energy beyond the physical dimensions.
The challah braid represents the unity of everything. It ties all the physical properties of our lives to the divine.
Similarly, Shabbat uplifts time, space and matter and all the dimensions of the physical world. It brings everything and everyone together, reminding us of unity, peace and the purpose of creation.
Rabbi Shmulik Yeshayahu is director of the Ohel Ya'akov Community Kollel.