Or Shalom is hosting one of the leading innovators in the field of Jewish meditation next weekend – Rabbi Jeff Roth of the Awakened Heart Project will lead a half-day retreat at the synagogue on Dec. 4.
Roth, who has been practising and teaching meditation for decades, teaches his own synthesis of Eastern techniques with a Jewish heart, which he calls Jewish mindfulness meditation.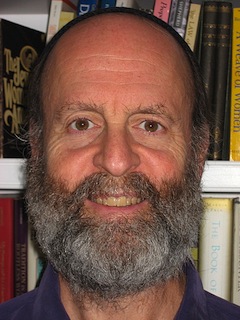 "I was already a rabbi when I started studying Asian meditation," he explained. "Everything I learned, I learned through a Jewish lens. I never took on a practice without altering it slightly."
When asked if anyone has objected to his synthesis of Jewish spirituality with Asian contemplative techniques, the rabbi said, "What I integrate is the truth of the nature of mind and no one has any objection to that. I ask questions like, What is the influence of conceptual thinking on the mind? What are the effects of different thoughts?"
Roth teaches a type of meditation that involves experiencing the mind and body with a healing, nonjudgmental awareness. It is rooted in the mindfulness movement first brought to North America in the 1970s, which has steadily grown in popularity, even finding a significant place in new medical treatments and corporate environments. And Jews have played a large role in the movement, demonstrated by leading teachers like Jack Kornfield, Joseph Goldstein, Sharon Salzberg, Jon Kabat-Zinn and others.
Drawn to the mystical teachings of Judaism as a young rabbi, Roth said they remained "intellectual" for him until he began practising meditation. "In the quiet, in the silence, I became a mystic," he said. "It became a direct experiential realization."
Among his students now are many rabbis. "I teach rabbis they need to come to the silence, the witnessing, to have a deeper spiritual experience," said Roth, referring to the practice of "just witnessing" that characterizes mindfulness meditation. By just witnessing thoughts, feelings and sensations, say its exponents, mindfulness meditation calms the body and mind and allows deeper, non-conceptual awareness of experience. "From a Jewish perspective, 'just witnessing' is not enough, however," he said. "You need to be the compassionate witness."
Roth said he draws his central inspirations from the teachings of the Chassidic masters, especially the Baal Shem Tov – Rabbi Israel ben Eliezer, 1698-1760, founder of the Chassidic movement.
"The Baal Shem Tov said 'everything is God and nothing but God,'" Roth explained. "The whole thing to do is to align ourselves with the truth of being, which in the Torah is expressed as 'ein od milvado' ('there is nothing else besides God')."
A turning point in Roth's development came in 1981 when he received teachings from Reb Zalman Schachter-Shalomi, the founder of the Jewish Renewal movement, which became the scaffolding of his theology of contemplation.
"Reb Zalman taught me about the four worlds, or levels of manifestation, that occur within the Holy One of Being," said Roth. The contemplation of how the four levels of manifestation happen in our minds and bodies can guide our mindful exploration of experience, he said. "The four worlds have become a central metaphor in my teaching. I have been working out that teaching for the last 35 years."
Roth's latest iteration of that "working out" can be seen in his recent book, Me, Myself and God: A Jewish Theology of Mindfulness (Jewish Lights, 2016), from which he will be presenting practices and Torah teachings at the Dec. 4 session.
"We're trying to understand the fundamental forces that alienate us in our experience of life, in order that we might live more from a place of awakened heart, which is connected to all experience and allows us to manifest with more love and compassion in our daily lives," said Roth. "I want to emphasize that acting with love and compassion – that's where we're going with the whole thing."
For more information on the retreat, which will take place from 2:30-5:45 p.m., and be followed by a potluck meal, visit orshalom.ca.
Matthew Gindin is a freelance journalist, writer and lecturer. He writes regularly for the Forward and All That Is Interesting, and has been published in Religion Dispatches, Situate Magazine, Tikkun and elsewhere. He can be found on Medium and Twitter.