The University of Manitoba is now accepting applications for its interdisciplinary master's degree in human rights. (screenshot)
The first interdisciplinary human rights graduate degree program in Canada will be starting soon, spearheaded by the director of peace and conflict studies at the University of Manitoba, Dr. Adam Muller, who helped design it.
The new degree will be the first of its kind in the country. Offered by the faculty of law at the U of M, it will train students for careers in human rights work in collaboration with the university's faculties of arts, education and social work, as well as the Centre for Human Rights Research. Up until now, students wanting an interdisciplinary education in human rights law, theory and qualitative research methods had to go to the United States or Europe.
"We're going to be training generations of students to serve domestically and abroad in a way that's deeply inflected by rights, culture and ideas of dignity and social justice that, I think, in some ways, is uniquely Canadian and importantly Canadian," Muller told the Independent.
"It's worth noting that, when South Africa transitioned from an apartheid to a post-apartheid state, and they needed to rewrite their constitution, and particularly their charter of rights and freedoms, they drew upon the Canadian model and used Canadian jurists to assist in that drafting process."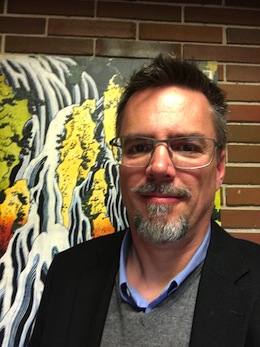 Muller spent the first nine years of his life in South Africa. His family emigrated from there in the late 1970s in the wake of the Soweto Uprising, for political and other reasons. In addition to his position at the U of M, he is also the first vice-president of the International Association of Genocide Scholars.
Most of his work is about representations by artists of mass violence and atrocity, said Mueller. "So, I'm particularly interested in photographers, but also painters, musicians … people who try to give shape to unimaginable violence with the view of educating people about it."
While there are other master's of human rights programs in Canada, this is the first interdisciplinary master of human rights program in the country, said Muller.
The program will be housed in the faculty of law for a number of reasons, he said, the main one being that the language of human rights is first and foremost a legal language.
While other aspects of the program will look at the philosophical, sociological and anthropological discourses, Muller said, "There are different cultural inflections on the idea of human rights, partly because of the [perspective] that human rights practitioners have – an idea of a universal moral subject, which is complicated when you look at it anthropologically. Not all communities around the world share the same moral presuppositions, so those differences matter in terms of the understanding of global rights culture."
While students will be encouraged to be human rights champions and advocates, the aim is that they not be so in a naïve way. "We want them to actually understand that human rights can be seen by other people as potentially unwelcome, super-impositions of a Western frame of reference over indigenous ways of thinking about the relationship with a person to the group," said Muller.
In learning about what happened in genocides such as the Holocaust, students in the program will also be taught the continuing implications. For example, Muller wants the master's students to go into the German studies class and learn, not just about the Holocaust, but about why it still matters in the German context today.
One of the unique aspects of this interdisciplinary program is that the courses available to students will vary from year to year, depending on what is being offered by the different faculties that have agreed to open up their classes to MHR students.
"We expect there to be, for example, considerable coverage of indigenous issues, just because there is a lot of that kind of work going on at the U of M," said Muller. "We fully expect the MHR students to be both interested in and to become cognizant of the kind of debates surrounding human rights and indigenous people in the Americas.
"What we have is, I think, a healthy elasticity, in terms of the actual curriculum of the program," he said. "So, there are three required courses, and then three courses students will be able to select from a vast range of options made available."
Applications are now being accepted through the Centre for Human Rights Research at the U of M for admission in September 2019. It is not a prerequisite to have a degree in human rights.
Since the goal is to train students to become human rights professionals, the program will offer a practicum component for those students who prefer a hands-on approach.
Belle Jarniewski, who recently took on the role of executive director of the Jewish Heritage Centre of Western Canada and is probably most known for her work at the Holocaust Education Centre, which is an integral element of the JHCWC, is one of the scholars who was asked to review the MHR program proposal.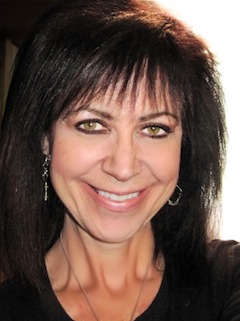 "I was quite honoured that Adam asked me to be one of the people across the country to review the proposal for the program and to submit a recommendation," said Jarniewski. "I think that it's very exciting to have a post-graduate human rights program offered. One of the things that I really like about it is that it really allows people to work in or concentrate on different areas of human rights.
"Certainly, I think human rights have always been important. But, in this particular time, where human rights are being abused in so many different countries, and where the mere understanding of what human rights are is being clouded, I think that a program such as this, that will produce scholars in this area, is of extreme importance."
Jarniewski said Winnipeg is the perfect place to host such a program, with the Canadian Museum for Human Rights being in the city.
"Winnipeggers don't fully appreciate the importance of it," said Jarniewski. "When I go overseas, this museum has put us on the map. I think it's just a logical city to host such a program, given that we have this wonderful museum, and our ability to access it for research purposes, as well as the ongoing work that they do in hosting lectures.
"I'm thrilled that this is happening, that it's happening in Winnipeg, and that Winnipeg is taking on an important role in the area of human rights."
For more information about the program, visit law.robsonhall.com/future-students/master-of-human-rights-mhr.
Rebeca Kuropatwa is a Winnipeg freelance writer.