Leamore Cohen (photo by Efrat Gal-Or Nucleus Photography)
The Jewish Community Centre of Greater Vancouver's inclusion services program is one of the recipients of the Lieutenant Governor's Arts and Music Awards, in the category of visual arts. This one-time honour, marking the Queen's Platinum Jubilee, recognizes organizations like the JCC that have excelled in fostering wide community engagement through a robust spectrum of arts and culture programs. Most important: the award emphasizes the JCC's commitment to diversity and inclusivity.
It all began with a passionate letter of nomination by Chaia Schneid, whose daughter, Sarah Halpern, discovered "a previously untapped creative passion" in the Art Hive and Theatre Lab classes she attended, among other programs run through the JCC's inclusion services. Writing to the Hon. Janet Austin, lieutenant governor of British Columbia, Schneid stated: "The quality of the arts and culture programs is unlike anything we have found elsewhere. They are professionally delivered and of the highest calibre, and yet individualized to meet the special needs of the diverse participants." In particular, Schneid praised the JCC's annual Jewish Disability and Awareness Inclusion Month (JDAIM). Schneid also praised current program director and inclusion services coordinator Leamore Cohen, calling her a "rare individual."
Shelley Rivkin, vice-president, local and global engagement, at the Jewish Federation of Greater Vancouver wrote a letter of support for the nomination. In it, she highlighted several inclusion services arts and social programs, and Cohen's leadership.
"Leamore Cohen is the driving force behind these programs and her compassion, creativity and commitment to inclusion shine through in all aspects of the program," wrote Rivkin. "She is always generating new ways and ideas for participants to engage with the arts and to create to the best of their abilities. These programs break new ground by offering meaningful educational and recreational opportunities for people with diverse needs. Having had the opportunity to attend some events, I have seen firsthand the joy that participants feel in being able to express themselves in a variety of mediums and the pride that their parents and family members experience when they see the creativity and talent of their loved ones."
For a growing number of Vancouverites from all religious and ethnic backgrounds, and across all ages and abilities, the calibre and range of the JCC's work is well-known. A schedule of performing and fine arts programs coincides with an array of sport, leisure and fitness options inside a facility that houses a theatre, library, gymnasium and pool. The JCC is also widely known for its annual Jewish Book and Chutzpah! festivals – both occupying a key place in the city's cultural calendar – alongside community services including preschool and toddler daycare.
"While the arts programming is the centrepiece of what is being offered," wrote Rivkin, "other inclusion programming for adults includes free memberships and access to all the fitness and wellness facilities at the Jewish community centre along with two virtual classes offered five days a week that are designed to be sensitive to the sensory stimulation needs of participants."
Noting that activities continued throughout the pandemic, Rivkin concluded, "the program demonstrates its dedication to equity and inclusion daily by the range of programs embedded in the arts that have been opened up to this population and, of course, commitment, both on the part of Leamore Cohen, who dedicates so much time and thought to designing these programs, and to the participants themselves, who have remained active and involved despite their personal barriers and the COVID restrictions."
* * *
On June 18, Annette Whitehead was awarded a Queen's Platinum Jubilee pin by MP Joyce Murray. Whitehead was nominated for the honour by Kitsilano Community Centre for her outstanding commitment and dedication to her community. She also received a certificate as a sign of gratitude for all the wonderful and hard work she does for her constituency.
June 2022 marked the 70th anniversary of the coronation of Queen Elizabeth II. To commemorate this milestone, Murray was issued a number of Platinum Jubilee pins, which she decided would be best used to celebrate and thank those who volunteer in Vancouver Quadra. The ceremony took place at Trimble Park.
* * *
On July 7, the National Audubon Society announced the winners of its 13th annual Audubon Photography Awards. This year, judges awarded eight prizes across five divisions from a pool of 2,416 entrants from all 50 states, Washington, D.C., and seven Canadian provinces and territories.
Local Jewish community member Liron Gertsman won three awards:
Professional Award Winner for his photo of a white-tailed ptarmigan,
Professional Honourable Mention for his photo of a sharp-tailed grouse, and
Video Award Winner for his sharp-tailed grouse video.
In a July 7 Facebook post, Gertsman writes about his wins: "Getting a chance to shine some light on these often under-appreciated birds brings a big smile to my face!"
He also writes about the white-tailed ptarmigan:
"Perfectly adapted to harsh alpine conditions, they spend most of their time foraging on small plant matter in the tundra, insulated from the wind and cold by their warm layers of feathers. Ptarmigan are also famous for changing their feathers to match their snowy surroundings in the winter, and their rocky surroundings in the summer. This mastery of camouflage makes them very difficult to find, and I've spent countless hikes searching for them, to no avail. On this particular day, after hiking in the alpine for a couple of hours, I stumbled right into my target bird! This individual was part of a small group of ptarmigan that were so well camouflaged, I didn't notice them until some movement caught my eye just a few yards from where I was standing. Wanting to capture these remarkable birds within the context of their spectacular mountain domain, I put on a wider lens and sat down. The birds continued to forage at close range, and I captured this image as this individual walked over a rock, posing in front of the stunning mountains of Jasper National Park."
* * *
At the Rockower Awards banquet, held in conjunction with the American Jewish Press Association's annual conference, June 27, 2022, in Atlanta, Ga., the Jewish Independent received two Simon Rockower Awards for Excellence in Jewish Journalism. These awards honoured achievements in Jewish media published in 2021 and there was a record-breaking 1,100-plus entries from AJPA members.
In the news story category, in the division of weekly and biweekly newspapers, the ˆI took second place for Kevin Keystone's article "What constitutes recruiting?" The piece explored the allegation by a coalition of foreign policy and Palestinian solidarity organizations that Canadians are being recruited for the Israel Defence Forces.
For excellence in editorial writing, in which all member papers competed, the JI editorial board of Pat Johnson, Basya Laye and Cynthia Ramsay received an honourable mention, or third place. "Strong reasoning and writing, relevant to Jewish audience," wrote the judges about the trio of articles submitted. The submission included "Ideas worth the fight," about university campuses and the need to keep "engaging in the battle of ideas, however daunting and hopeless the fight might appear"; "Tragedy and cruelty," about the response to the catastrophe at Mount Meron on Lag b'Omer in 2021; and "Antisemitism unleashed," about how the violence in Israel in May 2021 year spilled out into the world with a spike in antisemitic incidents.
To read all of these articles again, visit jewishindependent.ca. For the full list of Rockower winners, check out ajpa.org.
* * *
Myriam Steinberg's Catalogue Baby: A Memoir of Infertility, with illustrations by Christache, has won two gold medals for best graphic novel. The first was the Independent Publishers (IPPY) Awards, and the second is the Foreword Indies Award. This is after having won the Vine Award for Canadian Jewish Literature last fall.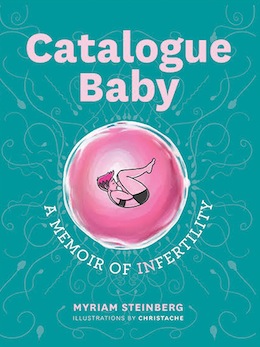 "This book was not only a labour of love, but also a call-out to the world to recognize and acknowledge the very real experience of so many people," wrote Steinberg in an email. "Pregnancy loss and/or infertility touch almost everyone in some way or other. It affects those who are trying to conceive the most, but it also touches (often unbeknownst to them) their children, friends, family and colleagues."
To celebrate the honours, Steinberg is offering a 20% discount on books bought directly from her (shipping extra). To order, email [email protected].
* * *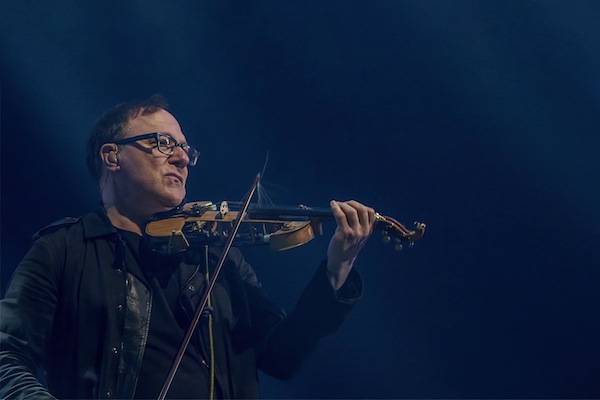 The Vancouver Symphony Orchestra (VSO) and the VSO School of Music (VSO SoM) are excited to recognize the appointment of Ben Mink, CM, as a Member of the Order of Canada. On June 29, 2022, Governor General of Canada Mary Simon announced that Ben Mink, who is a member of the board of directors for both the VSO and VSO SoM, has received the distinction "for his sustained contributions to Canadian music as a producer, multi-instrumentalist and writer."
Mink has amassed a critically acclaimed body of work spanning decades, styles and genres as an international musical force. His influence is tangible and enduring in the widest range of musical styles and directions, and his imprint can be found in countless recordings, film scores and television programs. As a producer, songwriter, and instrumentalist, Mink has brought his signature style and approach to major musical artists and productions. He has an impressive list of recording collaborations that include k.d. lang, Rush, Daniel Lanois, Roy Orbison, Elton John, Alison Krauss, Heart, Feist, the Klezmatics, Wynona Judd, Method Man, James Hetfield (Metallica), and many more.
He has been nominated for nine Grammies, winning twice for his work with k.d. lang. The song "Constant Craving," which he co-wrote and produced with lang, won her a Grammy for best female pop performance and has been used in several TV shows.
In 2007, he was co-nominated for his work on Feist's Grammy-nominated "1234," which gained global popularity in the roll out campaign for the iPod Nano. His recent collaborations with Heart were Billboard hits. Mink's work helped set new and significant directions in Canadian popular music, and his writing and producing has been recognized with seven Juno nominations (three wins) and the SOCAN Wm. Harold Moon Award for international recognition.
To read more about Mink, including his reflections on his Jewish upbringing, visit jewishindependent.ca/ben-minks-impressive-cv.
* * *
Reesa Steele and family have the absolute pleasure to announce the upcoming marriage of Talia Magder and Weston Steele on Sunday, July 24, 2022, under the chuppah in front of family and friends in Vancouver.
Mazal tov to Nicole and Philip Magder of Montreal and Reesa Steele and David Steele of Vancouver.
Mazal tov to Talia and Weston. May this be the first of many simchas ♥
* * *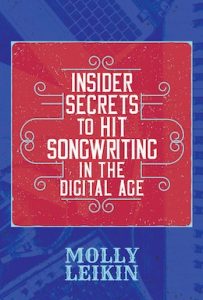 Emmy nominee Molly Leikin is the author of Insider Secrets to Hit Songwriting in the Digital Age, published by Permuted Press, a division of Simon & Schuster, in July 2022. It is Molly's eighth book.