Ben Mink is one of the musicians featured in Under the Radar, by David Eisenstadt. (photo from sonicperspectives.com)
 ***
Under the Radar: 30 Notable Canadian Jewish Musicians, which I wrote with Alan L. Simons (editor), takes an historical approach, covering musicians of most genres and genders, some alive and others having passed on, all skilled, but excelling somewhat out of sight. This is the second in a three-part series of excerpts from the book, which was released last November, and is available in paperback and as an ebook from amazon.ca. The excerpts feature performers with B.C. roots: Robert Silverman, Ben Mink and Mike Kobluk.
***
Ben Mink is best recognized as k.d. lang's longtime collaborator – together they penned the hit tune "Constant Craving," and more. Mink is also the "Movie Music King," wrote Glen Schaefer in Victoria's Times Colonist.
Mink has worked with many talented musicians – including Susan Aglukark, the Barenaked Ladies, Elton John, Feist, Geddy Lee and Rush, Heart, Anne Murray, Roy Orbison and Wynonna Judd. How did this Canadian songwriter, multi-instrumentalist and music producer assemble such an impressive CV?
The son of Polish Jewish Holocaust survivors, who was raised in Toronto, said, "My formative years were steeped in Jewish music and popular folk-country, blues and rock. My father, raised in a strict Ger Chassidic household, had a wonderful voice and took every opportunity to use it. My mother was less religious, but from a very cultured Warsaw family."
In January 1969, Mink joined Mary-Lou Horner, the rock/country house band at Toronto's landmark club, the Rock Pile. "We opened for great bands including Led Zeppelin," said Mink. He then performed with the Blazing Zulus, Stringband, FM, and Murray McLauchlan's Silver Tractors.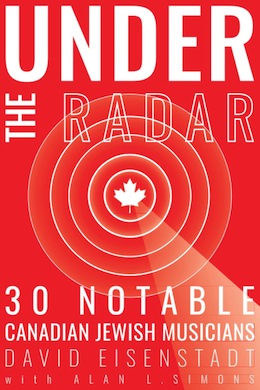 On Rush's 1982 album Signals, Mink played electric violin. In 2000, he co-wrote, produced and played violin and guitar on Lee's My Favourite Headache. He recorded with Rush again on their 2007 album Snakes & Arrows and appeared live with them on their 2015 final R40 tour.
Mink connected with k.d. lang while with the French Canadian band CANO during the World Science Fair in 1985 in Tsukuba, Japan. This led to recording her first major album for Sire Records, Angel with a Lariat. Thus began a nearly 20-year collaboration where he performed, co-wrote and produced several of her albums. He also played violin, guitar and mandolin with her band, the Reclines.
All of Mink's collaborations with k.d. lang are too numerous to mention here, but he co-wrote eight songs on Ingénue, including "Constant Craving," and co-produced the record. "Constant Craving" garnered k.d. lang the 1992 Grammy for best female pop vocal performance.
Mink has also played with Willie P. Bennett, Bruce Cockburn, Dan Hill, Mendelson Joe, Sarah McLachlan, Methodman, Prairie Oyster, Raffi, Jane Siberry, Ian and Sylvia Tyson and Valdy.
The "Movie Music King" provided the soundtrack to Fifty Dead Men Walking, winning a Leo for best musical score for a feature-length drama and a 2010 Genie Award nomination for best achievement in music – original score.
Mink has garnered awards for TV soundtracks as well, including a 2007 Gemini for best biography documentary program, Confessions of an Innocent Man, a story about British-Canadian engineer William Sampson.
Reflecting on his Jewish upbringing, Mink said, "That old-world sensibility has informed every project I've worked on, including Ingénue, which owes a debt to klezmer and Yiddish cabaret. It's the paradigm by which I process most everything."
Mink is one of a few artists who has ever shared songwriting credit with Mick Jagger and Keith Richards. He and k.d. lang received co-credit for the Rolling Stones single "Anybody Seen My Baby" in 1997, after Richard's daughter noted the chorus was similar to "Constant Craving."
Rounding up the overview of his many collaborations, Mink produced/ performed on the Black Sea Station's debut record, Transylvania Avenue, and more than one recording with Chava Alberstein, as well as with the Klezmatics, Finjan and others.
While a prolific collaborator, Mink has only released one recording under his name, Foreign Exchange (1980/Passport Records).
Mink taught at the University of British Columbia, Simon Fraser and Western Washington universities and lectured at New York University.
Since 2018, he has "mentored up-and-coming performers and [done] community service. He serves on the Vancouver Symphony Orchestra board and the VSO School of Music."
From his Vancouver home, Mink said he is busy "experimenting with ambient electronic soundscapes, writing nautical fiddle tunes and curating my parent's personal musical archives."