Bonnie Nish, executive director of Word Vancouver. (photo by Andrew Bagoly)
"We believe that Word Vancouver is a vehicle for community connection. It is important on so many levels right now to provide a space for collaboration, discourse, and a safe and accessible platform for people to share their stories," festival executive director Bonnie Nish told the Independent.
Normally, the annual event takes place in Downtown Vancouver and people drop in to see author talks and participate in other activities. This year's festival will be online, running Sept. 19-27.
"Like most organizations, we knew we had to either cancel or pivot by late March," explained Nish about the impact of COVID-19. "Our festival takes place in September, so we had more time than others to make this decision.
"Word Vancouver's mission," she said, "is to bring readers and writers together to celebrate literary arts. The question was could we make the change from an in-person festival to an online festival and still serve this mission. We decided that, yes, we could, and, in doing so, we might even extend our reach with the in-person barrier removed. We could now seamlessly collaborate with national partners like Word On the Street Toronto and authors who were not physically in Vancouver, while keeping our main focus on local authors."
Several changes had to be made.
"We needed to get prepared for the new online delivery format," said Nish. "With the live in-person festival, we would not have any pre-registrations, as people would just walk into the events as they happened at the Vancouver Public Library. Now, we have a complex communications plan, along with a registration system, so our audience can secure their place and be given step-by-step instructions on how and when to participate."
On the down side, she said, "We were working with a great site management team last year and we are sad we aren't able to have them on our team for this festival."
There have been other challenges, as well.
"We have had to prepare for the decrease of revenue from the exhibitor booths by reducing our staffing substantially," said Nish. "Our board is very supportive of our new situation but they are also very risk averse, as they should be. We have found the most amazing volunteers and, for that, we are truly grateful. Programming is reduced somewhat, but we still have managed to book 140 authors and schedule over 50 events. Our community collaborations are stronger than ever. We have reinvented the exhibitor platform and now offer online exposure both on our website and during the events. It is a hard sell to some, but we honestly think the reach and return for exhibitors will be close to on par with the in-person version."
Of the 140 authors participating this year, many are members of the Jewish community, and the Independent was able to speak with two of them – Alex Leslie and Rhea Tregebov – in advance of the festival.
Leslie writes poetry and short fiction, but is working on her first novel. Her latest collection is Vancouver for Beginners (Book*hug, 2019), and its poems are filled with powerful imagery and strong views about her beloved city, where she was born and raised. Leslie's unique use of language, infused with obvious passion for her subject matter, is energizing to read. Every one of these poems is political in that they call on readers to think about the way in which they inhabit the world, how they think of ownership, place, community and many other concepts. Most of the entries are short narratives (or microfictions) that, in a page, encapsulate the feeling of being in a certain neighbourhood; what we lose when we normalize poverty alongside great wealth; the opportunities we miss when we forget our past, or the misery in our present.
JI: Could you share a bit about your background, both as it pertains to writing, and to your involvement with the Jewish community?
AL: I've wanted to be a writer since I was a very young child. In my early 20s, I started taking short fiction more seriously as a writer and trying to publish in literary journals. It took awhile to place my first story, through a long period of reading, frustration, rejection and editing. From there, I published stories until I had enough to put together a manuscript, and that book, People Who Disappear, came out in my late 20s. I've essentially continued in the same way – working on material for long periods of time, attending readings, drilling away at projects around the time I spend on my paid work in the mental health field. I've always been a wanderer between fiction and poetry communities.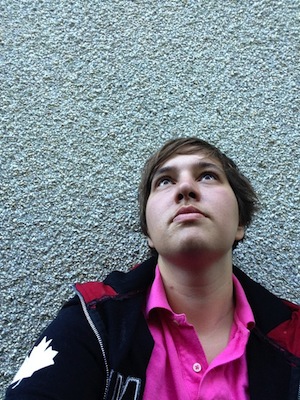 I'm a member of Or Shalom synagogue in Vancouver and co-curate a storytelling series there…. The Jewish side of my family is originally Ashkenazi, from shtetls in Ukraine, in the regions around Lvov and Odessa (when they immigrated they wrote down they were "Russian"). We're what is called diasporic, as the communities we came from were lost to the Shoah (Holocaust).
JI: Jewish characters have appeared in your writings. What are some of the ways in which our Jewishness informs your political, cultural or other views/actions?
AL: Yes, my book of stories that came out in 2018, We All Need to Eat, centred around a young Jewish woman named Soma, and Jewish identity is a backbone of that book, as she processes the current rise of the alt-right and her family history that's bound up in fleeing persecution in Eastern Europe.
For me, a core Jewish value is tikkun olam, which translates roughly to "repair of the world/universe." Tikkun olam influences my work in the mental health field, as there is the prerogative there of contribution and not turning away from difficult areas of the mind and the concept that energy and goodness can be found in dark places. Persistence and dark humour – humour where others may not find humour! – are practices I've taken from Jewishness as well.
JI: Do you still co-curate Koreh at Or Shalom? Why is it important for people to have a platform to publicly read their work?
AL: Yes! Our next Koreh is on Saturday, Sept. 12, for Selichot. We have 10 readers! I curate this with Or Shalom's Rabbi Hannah Dresner. This Koreh is centred on the idea of the pandemic as a crossing or transformation and everyone is welcome to be part of our audience. Here is the link with the Zoom information: orshalom.ca/event/leil-selichot-a-koreh-event-with-high-holiday-melodies.
This is our third year of curating Koreh. I feel it's a special space for people who may not consider themselves "writers" to share stories, poems and reflections on their experiences and how they relate to the world. We've had Korehs focused on the natural world, on repose/restoration, on sanctuary. Rabbi Hannah asked me to co-curate it with her when we started it up. It was really her concept in the beginning and it's been a pleasure to get to know so many writers and listeners adjacent to Koreh.
JI: What compels you to write and publish?
AL: My love of writing coincided with my love of reading. I've honestly wanted to be a writer since kindergarten. I remember writing stories about our neighbours, and my mother copying them out again in her handwriting. As I got older and wrote more and more, publishing emerged as a natural goal.
I read constantly and loved that I could see the world precisely from another person's emotional perspective. I suppose that I wanted to replicate that experience, and share in it. Also, for me, it was about language, and using and manipulating language as a medium. Selecting, ordering and controlling words is a fascination for me, the way I suppose a mathematician may feel about algebra, or an investor might feel about predicting stocks. It's a system.
JI: What is the importance to you of words?
AL: I think that words can put you in another person's mind, so the power here would be empathy, radical transportation. Words also have a power of deep-layered description – so the power would be complex evocation, mixing emotional and physical parts of reality, making something 2-D into something 3-D, like a life-giving power.
Words can also move us to action. During the pandemic, I have been reading a lot. Endless online stuff is tiring and alienating after a long period of time. I've read a few extraordinary novels during this time – two are Breasts and Eggs by Mieko Kawakami and Lost Children Archive by Valeria Luiselli. I also read Norman Doidge's two books about neuroplasticity. I'm grateful for how these books moved me and took me out of this moment and showed me something I couldn't have imagined on my own.
* * *
Born in Saskatoon and raised in Winnipeg, Tregebov moved to Vancouver from Toronto in 2004 to teach in the creative writing program at the University of British Columbia. Though she retired in 2017, she holds the position of associate professor emerita and continues to teach a bit. She has written several children's books and is working on her eighth collection of poetry. Rue des Rosiers (Wolsak & Wynn, 2019) is her second novel.
Based on events leading to the 1982 terrorist attack in Paris on Goldenberg's Deli, which killed six people and injured many more, Rue des Rosiers is a poignant and lyrical story about two women with vastly different backgrounds but both trying to figure out who they are and their place in the world. Canadian Sarah Levine makes decisions by flipping a penny that she carries with her and, at 25, she is decidedly lost, for a number of reasons. When she has a chance to go to Paris, she does and, while there, her story crosses over with that of Laila, an Arab immigrant living in one of the city's slum neighbourhoods. In the author's notes, Tregebov writes that she hopes her novel will "act as a memorial to the six people who died in the attack." It does that, and more.
JI: Rue des Rosiers has so many layers and motifs, tightly woven, not a phrase seems superfluous. Can you share some of your creative process, from the idea of the novel to its publication last year?
RT: The novel began with two impulses: to explore the relationships among sisters and to understand the impact of terrorism on perpetrators as well as victims. Both are rooted in personal experience. I am one of three sisters, and I was living in Paris in 1982 very near where the attack on Rue des Rosiers occurred. Working through these issues was a long, sometimes joyous, sometimes exhausting process.
JI: Could you speak a bit about how Judaism or Jewish community infuse your work and/or life?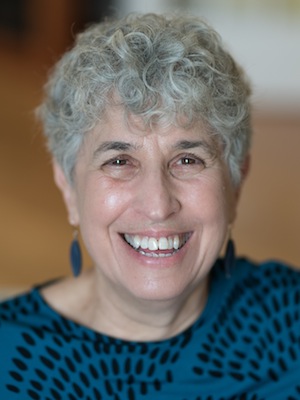 RT: I grew up in the shadow of the Holocaust and the moral issues the Holocaust raises are core. I also grew up in a vital Winnipeg community that modeled ethical commitment and progressive values that I still find of immense value.
JI: Coteau Books, which initially published your novel, has closed. What are some of your thoughts on the future of publishing?
RT: Small presses like Wolsak & Wynn (who, happily, have picked up the novel) are a mainstay of literary publishing. We still have an infrastructure of support that allows these smaller presses. I'm concerned that the consolidation that characterizes the larger presses may contribute to a narrowing of available voices and perspectives.
JI: In an interview, you say, "I've said that the book is trying to ascertain the humanity in inhumanity." Are there any risks in doing this, in finding the humanity in inhumanity?
RT: It can be difficult to attempt to empathically understand behaviour that is anathema to one's own moral schema. I didn't want to justify or validate acts or attitudes that dehumanize the Other. But, as one of the characters in the book says, "I'm interested in goodness, the mystery of goodness." And, to examine goodness, one has to examine evil as its corollary.
JI: In another interview, you mention being "intrigued by the problem-solving involved in writing a novel." Can you flesh out that idea?
RT: These large projects are so complex and absorbing. In the early stages, you have to hold a world that isn't yet fully formed in your head. I've joked that it felt like wearing a giant hat! I (mostly) love the cut and paste and revision aspects of writing, how solving one small element sometimes acts to realign the entire book in a positive way.
JI: I'm always intrigued by imagery that enriches the storytelling, but is not technically needed for the story to be told. In Rue des Rosiers, you write sentences like, "A scraggly American elm sapling is handcuffed to a post as if it's committed some crime"; "A gardener in blue coveralls sweeps the sand path, wiping away the traces of pigeon footprints"; "Light is a wave and a particle and so are the bees." When or how do these types of flourishes enter your writing process?
RT: I think they're a natural product of my life as a poet. Much of my writing is about looking, and I process looking through words. So having imagery present in the narrative is integral in world-building.
* * *
Word Vancouver is completely free and some events are already full, so visit wordvancouver.ca sooner than later. The festival is welcoming financial support via donations, its Adopt an Author and silent auction programs, information about which also can be found on their website.