Lu Winters, academic and student wellness counselor at King David High School. (photo from Lu Winters)
In the fourth of a series of articles on sexual harassment and violence in the Jewish community, the Jewish Independent speaks with Lu Winters of King David High School, Elana Stein Hain of the Shalom Hartman Institute and Rabbi Carey Brown of Temple Sholom.
The first step in reducing bullying and other abuse in schools is to work with the students, said Lu Winters, academic and student wellness counselor at King David High School.
"I build connections with students in class," she told the Independent. "And, with various groups in the school, I sometimes take them on trips. After the connection has been built, then the helping relationship can happen. It can happen one-on-one, in groups, in gender groups and through workshops.
"At King David, I've created a wellness program. Each grade receives a workshop, or two or three, depending on what's going on during the year, on specific topics that I think are age-appropriate. I wish I could do every workshop for every single grade, but then the academic part of school would fall to the wayside.
"We run workshops on topics like LGBTQ awareness; healthy relationships with your body; self-esteem; stress and anxiety; drugs and alcohol; choices and values; and sexual health."
Since the start of the #MeToo movement, Winters has seen some momentum. People have a lot to say about the movement, she said. "We haven't had a specific workshop about it this year, but it's on my radar for next year. During our sexual health education classes, we do address sexual harassment and consent, including talking about the roles of everyone involved, people's faith, and making appropriate decisions for themselves at the right time … what to do if, G-d forbid, anything happens: who to talk to, what kind of support you can get."
In the greater Jewish educational sphere, the Shalom Hartman Institute has produced a series of videos about related topics and examines how scripture has educated Jews on the subject over the years. Elana Stein Hain, scholar resident and director of faculty, has been leading the project.
"What we do is essentially develop curriculum around challenges facing the Jewish people," Stein Hain told the Independent. "And I wouldn't even say it's about developing curriculum as much as developing conceptual frameworks for thinking about issues that arise. We're an educational think tank. We ask ourselves what issues are now facing the Jewish people and consider how to develop educational material that deepens how we think about these issues. Then, we speak with change agents in the Jewish community about some ways of thinking."
Stein Hain and her team began by looking for Torah teachings that address the topic of harassment directly. They came up with a three-part video series, which launched with a presentation that addressed the question of how, as a 21st-century teacher, you can educate people with our most sacred text and have the value proposition of our most sacred text being very important and continuing to give us the wisdom we seek, said Stein Hain. "And, also, we address the absence or relative absence of women's voices and women as an audience."
The next video talk was by Dr. Paul Nahme, a member of the institute's Created Equal Team. He speaks on how definitions of manhood are dependent on cultural context.
"There's this 'boys will be boys' kind of assumption and he says that, actually, there are places in Jewish tradition where that assumption had been challenged," explained Stein Hain. "Young men were being trained to not be bravado macho, arrogant and assertive – to instead be trained to think about what it means to have doubts, to need someone else's help. That was in contrast to what masculinity was understood to be."
The last talk in the series was done by another member of the team, Dr. Arielle Levites, who discusses the portrayal of women in some Jewish traditional texts.
"It's a deep folk story about women who try to move beyond their station or to move beyond the assumptions of them being portrayed as monsters," said Stein Hain. "And she relates that to the … women who come forward with claims of sexual harassment or sexual violence who become seen as the offending party, getting questioned and vilified in certain ways."
All of the videos can be accessed at hartman.org.il.
"The idea is really to get to the root of education," said Stein Hain. "We are glad that people are going to do trainings on sexual harassment, on mandated reporting and on how to respond in the moment. We'd like to get to the root thought process of a culture that has come to this. And we want to learn how we can educate better, so we can have an adaptive change in the way people think, talk and act. Then, society and the Jewish community in particular can be built upon a different foundation."
The educational realm within synagogues has also felt reverberations of the #MeToo movement, according to Rabbi Carey Brown of Temple Sholom.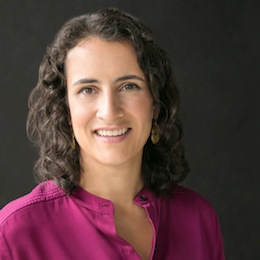 "I have seen an incredible amount of conversation among rabbis about this issue," said Brown. "Some have been from within female rabbinic circles of women … some confronting it … things that people had kept within themselves for years or decades … and, now, gaining the courage to talk about it – everything from struggles to trying to understand the situation insofar as its professional implications for female rabbis … major discussions are being had on the topic at our annual conferences.
"Within the congregation, I haven't had any individuals come to talk to me about personal experience," she said. "But I have had a sense that women are feeling more free to bring up topics having to do with abuse, with safety, within the congregation, [at the] board level or [from a] staff perspective."
A couple of months ago, the synagogue's Men's Club had a program on the #MeToo movement and sexual harassment in the workplace, including panel discussion on the topic in which Brown participated.
"I was really glad they took the initiative to have this program," said Brown. "This didn't come from the rabbis; it came from their leadership wanting to have an opportunity to talk about it. The conversation was really good and those who attended were very engaged and didn't want to leave."
Brown spoke about the Jewish perspective, discussing its tradition of values and ideas around sexual harassment, as well as her own personal experience with harassment.
"We talked a lot about consent," said the rabbi. "A few different pieces of Talmud were discussed. We looked at this one that was about what happens if a man – one who counts money for a woman from his hand to her hand in order to look upon her – even if he has accumulated knowledge of Torah and good deeds like Moses, he will not be absolved from punishment.
"We talked about how, if someone even has a good reputation in the community, is known for their knowledge, good deeds and business … if they are abusive or using their power in a way that puts someone else in a position in which they are abused and powerless … our tradition says that, no, that is not OK."
Abuse can be as simple as the way one person looks at another – if there is a misuse of power or position to objectify someone, Jewish tradition says that is not acceptable, stressed Brown.
"We talked about how we need to stand up when someone is being objectified, abused or put into a difficult situation," she said. "That is part of our Jewish imperative – not to look away. It is part of what the Torah teaches us: that we can't be indifferent and we must act."
Over the years, Brown has had inappropriate comments directed at her. She said, "I've received comments like, 'You don't look like a rabbi' or 'If my rabbi looked like you, I'd have gone to shul a lot more when I was younger,' or comments on my clothing and hair, and such.
"I mentioned at the event with the Men's Club that my experience, both in Vancouver at Temple Sholom and in Boston, has been that the longer that I am the rabbi of a community, the stronger the relationships. And, I feel some of those things begin to fade away … within the regular, active population of the synagogue.
"It's often when I'm in a new environment with people who don't know me – at a shivah minyan, a wedding or something like that – my antennae go up. I'm very aware that it's very likely I'll get comments that are really inappropriate or that I have to psyche myself up a little bit to deal with.
"If I'm at a shivah minyan, I'm there to comfort the bereaved. I'm generally not going to confront in that situation," she said. "I will take it with a grain of salt and maybe grumble about it to a friend. But, sometimes I'll say, 'That's not appropriate.' Sometimes, I'll hear things like, 'I've never kissed a rabbi before.' And, I'll say, 'Well, we don't need to kiss.' I'll push back a little bit to establish some boundaries."
Rebeca Kuropatwa is a Winnipeg freelance writer.