Fall fun with some of the JI's 18 Under 36 continued. (photo by Lianne Cohen)
***
Over the past month, each of the JI's 18 Under 36 honourees has taken the time to do an email or phone interview with Pat Johnson, so we could get to know them a little better. Once you meet them, you'll understand why these 18 young achievers and community-minded folk were chosen by the JI's selection panel with the help of external adjudicator Kara Mintzberg, B.C. regional director of CJPAC (the Canadian Jewish Political Affairs Committee).
The second group of honourees at the JI Chai Celebration on Dec. 6 at the Rothstein Theatre were (alphabetically): Ariel Martz-Oberlander, Logan Presch, Maya Rae Schwartz-Dardick, Michael Sachs, Allie Saks, David Schein, Rotem Tal, Carmel Tanaka and Rabbi Levi Varnai. Mazal tov!
***
Ariel Martz-Oberlander
Age 24
Theatre Artist and Community Organizer
Ariel Martz-Oberlander describes herself as "a theatre artist, writer and teacher." As a "Jewish settler on Coast Salish territories with diasporic and refugee ancestry," her practice is rooted in a commitment to place-based accountability through decolonizing and solidarity work. She divides her time between theatre and community organizing, and specializes in creative protest tactics on land and water.
Those values have led her to co-found Kids for Climate Action while in high school, and to become vice-president of Fossil Free U of T, a leader of B.C. Sea Wolves, a Vancouver-based "kayaktivist" group, and an organizer of Paddle for the Peace (against the Site C hydroelectric project). She worked with aboriginal activists re-occupying and protecting their traditional land, Unist'ot'en Camp, in northern British Columbia, was a founding member of the Peace Camp at BC Hydro offices and has staged protests against the Kinder Morgan TransMountain pipeline.
This year, she received the (Vancouver) Mayor's Arts Award for Community Engaged Arts in the emerging artist category. Her award citation stated, in part: "Martz-Oberlander is a facilitator with the True Voice Theatre Project, producing new shows by residents of the Downtown Eastside and vulnerably housed youth, in collaboration with the Gathering Place and Covenant House. Her most recent work, created with support from the LEAP program, won a research and development prize from the Arts Club. Martz-Oberlander is also the associate producer for Vines Festival, presenting accessible, free eco-art in Vancouver parks."
She received a community grant to screen environmental documentaries at Gordon Neighbourhood House, and theatre fellowships involving writing and directing original works. She has directed, written and acted in plays, and was a program director for Vines.
She has guest-taught senior students at King David High School on issues of social justice and volunteered as a facilitator for Or Shalom's Dialogue Project, as well as leading children's services at Or Shalom.
"My work seeks to invite people to take global issues personally. As the descendant of diasporic refugees, it is my desire to fight for the right of the people of this land to maintain their ancestral homelands and inheritance," she says. "Community, belonging, my inheritance all give me a sense of my right to be in this world."
Her future goals? "To get a puppy."
***
Logan Presch
Age 21
Business Student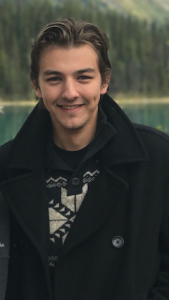 Logan Presch is a University of British Columbia student and a member of Alpha Epsilon Pi, the traditionally Jewish fraternity.
Presch, who is from Salmon Arm, B.C., is also a member of the Jewish Students Association, although he is not Jewish.
"Throughout my life, members of the Jewish community have always accepted me, been my friend, and helped shaped who I've become," he says. "I care deeply about my friends, brothers and mentors, and want to reach out and help in my fullest capacity."
Putting that caring into action, Presch has been a leading opponent of the anti-Israel boycott, divestment and sanction movement at UBC. He filed a petition that stated, in part, that the BDS referendum question "creates a toxic atmosphere for students supportive of the state of Israel, and is destructive of open and respectful debate on an important issue." He went on to say that the campus referendum "drove a wedge between religious groups on campus who had previously enjoyed inter-faith outreach and collaboration."
After university, Presch hopes to follow his passion to work in the music industry, as a manager, agent or touring manager, and possibly pursuing a career in singing as well.
***
Michael Sachs
Age 36
Wholesaler of Diamonds/President of The Bayit
The Bayit describes itself as a warm and vibrant synagogue in Richmond committed to making everyone feel included and, as the name suggests, at home.
The suburban shul has recently seen a dramatic uptick in membership due to the leadership team of Michael Sachs, the synagogue's president, and spiritual leader Rabbi Levi Varnai.
Born in Stamford, Conn., Sachs moved to Vancouver in 1993. Three years ago, with his wife Shira and two children, he moved to Richmond. While his day job is as a wholesaler of diamonds with ERL Diamonds, since last year he has been busy not only with the routine business that comes with the job of a congregational president, but with tasks that go above and beyond.
"I can be caught on my drives to or from work, calling members of our community to see how their job search is going," he says. "Dealing with other professionals in the community, seeing how the apartment hunt is going for a family, checking in with someone who may be under the weather, touching base with the Bayit team on the status of current projects."
One of his nominators calls Sachs a "problem solver, creative thinker, a sort of advisor at times, and often a sounding board to both individuals and organizations."
In addition to raising a family and taking care of business, Sachs is also founder of Marc's Mensches, an initiative directed at youth to encourage and reward good deeds, and is the political liaison for the Kehila Society of Richmond.
"Judaism is the core of my life, from keeping kosher to attending synagogue, and even for guidance in difficult decisions," he says.
And his efforts have been noticed. He was co-recipient of the Jewish Federation of Greater Vancouver's 2017 Young Leadership Award.
"After moving to Richmond almost three years ago, and experiencing all that the Jewish community offers in Vancouver," he says, "I felt a calling to jump in and serve to do whatever I can to help the Richmond Jewish community to continue to grow. My goal is simple: keep growing the Richmond Jewish community. Our community is growing every day at record rates, especially with the higher cost of living in Vancouver."
Says Sachs of his fellow recipients of the JI's 18 Under 36 Awards, "Every one of these 18 members of our community is an ambassador of the Jewish people. Every positive ambassador from our community creates a ripple effect across the world."
***
Allie Saks
Age 29
Occupational Therapist
As an occupational therapist working in hospital settings with people who have Parkinson's disease, Allie Saks saw a problem.
"The medical system tends to treat patients once they are already quite progressed in the disease," she says. "In reading the research, I knew that exercise can delay the progression."
She heard about a program called Rock Steady, which was founded in Indianapolis by Scott Newman, who was diagnosed with Parkinson's at age 39. Newman discovered that non-contact boxing training lessened his symptoms.
Rock Steady boxers train to improve overall fitness and strength, as well as speed, balance, agility, reaction time, hand-eye coordination, mental focus, and range of motion. The ultimate goal is to delay the progression of the disease and improve overall quality of life. The movement has now expanded to almost 500 affiliates worldwide, helping people with Parkinson's "fight back." One of those affiliates is Rock Steady Boxing Vancouver, which Saks founded in May 2016.
"I wanted to provide that to people living with Parkinson's in our community," says Saks, who also practises as an occupational therapist in Fraser Health Concussion Clinic. In this role, she provides intervention and follow-up services to individuals who have experienced a concussion or mild to traumatic brain injury, in order to manage symptoms and facilitate speedy recovery.
"In addition to the physical benefits, Rock Steady Boxing also provides a means for people to build social connections and community," she says. "This is especially important for the Parkinson's population, that can often become quite reclusive."
Helping people with Parkinson's live better lives accounts for Saks' motto that, when life gives you lemons you make lemonade.
"I was always taught being diagnosed with Parkinson's can be the ultimate 'lemon.' I hope I can make a meaningful contribution to my boxers, to delay the progression of the disease with Rock Steady Boxing, and make those 'lemons' a little sweeter," she says.
Her Jewish heritage and commitment to tikkun olam also play a role in making Rock Steady accessible to all.
"Soon after starting our program, people with Parkinson's started to call saying they could not afford the cost of the program," she says. "I felt I could not turn people away because of this, and that everyone should have equal opportunity to participate, despite financial barriers. I decided to create a scholarship program, where people pay what they can, and the remainder is covered by funds raised during Rock Steady fundraisers. We have held three successful Rock Steady fundraisers to date, which have helped cover anywhere from 75% to 100% of the cost of our classes for a number of our boxers."
Saks' future plans are to expand Rock Steady to reach as many individuals living with Parkinson's disease in Vancouver as possible.
***
David Schein
Age 28
Director, Food Stash Foundation
When David Schein saw the documentary Just Eat It: A Food Waste Story, it had a profound impact on him.
The film follows a Vancouver couple, the filmmakers Grant Baldwin and Jenny Rustemeyer, as they survive for six months only on discarded food in order to draw attention to massive food waste in North America.
Seeing people living with hunger while tons of food went to waste, motivated Schein to found Food Stash Foundation. The group has a straightforward, twofold mission: "to rescue food from producers and suppliers that would have been destined for the landfill, and to deliver edible food items to food-insecure households and individuals in Vancouver."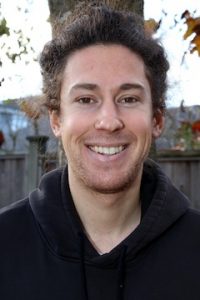 Food Stash picks up edible food from bakeries, restaurants and grocery stores, things like imperfect produce, day-old bread and grain products, items that aren't moving quickly off the shelves and food that has reached its best-before date but remains fine. The food is subsequently delivered to households and individuals who need it, and to charities that feed people. Suppliers include Whole Foods, the August Market, COBS Bread, Rosemary Rocksalt, IGA, Cupcakes, Tractor, Windset Farms, Virtuous Pie, Nesters, Terra Breads, Elysian Coffee, and many other shops, restaurants, cafés and bakeries.
Among the agencies Food Stash supports are the Island Refugee Society of British Columbia, Mount Pleasant Neighbourhood House, the Kettle Society, MPA Society, Steeves Manor, Watari, Masjid Al-Salaam and Education Centre, Vancouver Aboriginal Friendship Centre Society, Directions Youth Services, AMS UBC Food Bank, Atira Women's Resource Centre, and South Granville Seniors Centre, among others.
"I think change happens by starting small in one's community and setting an example that other communities can follow," Schein says. "I don't want to wait for government policy to change or be the driver in creating more sustainable communities, but instead think that we can help and contribute to making our communities better in whatever ways are most important to us."
Last year, Food Stash was responsible for rescuing and redistributing 167,110 pounds of edible food – and the amounts are rising daily. The foundation has only one paid employee, a part-timer who is a refugee from the Philippines. A volunteer team of 16 does the rescuing and delivery. Schein has recruited students to support Food Stash, including some from King David High School, where he previously taught French and Spanish.
A new pilot program is underway, in partnership with Jewish Family Services. The Grocery Box Program will deliver fresh food to those most in need. The pilot will initially provide 10 Richmond families with four boxes per month of healthy, fresh, quality food. These include produce, bread, dairy and juice, items not frequently available at the food bank because of a lack of ability to store perishable foods.
Of Schein, one of his nominators stated: "His humility is a measure of the loving kindness of his food justice mission and of his acknowledgement that he's at the beginning of a journey to learn more about how to solve a complex and systemic problem and how to build community partnerships."
***
Maya Rae Schwartz-Dardick
Age 15
Student/Musician
Maya Rae Schwartz-Dardick recorded her debut album this year and has already been recognized by CBC Music as one of Canada's Top 35 Jazz Musicians Under the age of 35.
Under the performing name Maya Rae, she was just 13 when she performed at the Vancouver International Jazz Festival. While her voice has wowed audiences, it is also her philanthropic spirit that is gaining attention. She routinely performs at fundraisers for organizations and causes, raising $20,000 to date. Of this, $6,000 was raised to help resettle two refugee families in British Columbia. Other causes for which she has shared her talents include support of homeless youth, anti-bullying campaigns and a fundraiser for Nepal earthquake victims. The CD release party for her first album was a fundraiser for Covenant House, which helps youth 16 to 24 who have fled physical, emotional and/or sexual abuse or are street-involved.
"I like to use music to make the world a better place," she says. "I like the way my music touches people."
A member of Temple Sholom's Youth Board, Schwartz-Dardick enjoys singing at synagogue and reading Torah during the High Holidays. She plays regularly at Louis Brier Home and Hospital to bring music to seniors in the community.
Now working on her second album, she plans to tour in 2018, and "continue to use my music to help raise awareness around important community issues."
"The world of jazz has been blessed with child prodigies for as long as the genre has existed," CBC Music writer Scott Morin wrote of Schwartz-Dardick. "Maya Rae is faithfully continuing the tradition of young, prodigious voices taking their incredible talents to the jazz art form, and at only 15 years old she has an incredibly bright future ahead.… Her debut album, Sapphire Birds, produced by Cory Weeds, one of the hardest-working cats in the business, was released earlier this year on the Cellar Live label, and shows a supremely gifted artist who is able to phrase like Sarah Vaughan but write a lyric like Joni Mitchell. Watch out for this talented singer and composer."
"If my music can make a difference towards helping people and making the world a better place, I can't think of anything else that I'd rather be doing," Schwartz-Dardick told the Independent last year.
***
Rotem Tal
Age 34
Restaurant and Food Truck Owner/Entrepreneur
Rotem Tal was born in Haifa, Israel, and has been in Vancouver since 2008. But the décor in the Main Street restaurant Chickpea, which he cofounded with fellow sabra Itamar Shani, shouts "Israel!"
The entrance sports a Dizengoff Street sign, winking at the Tel Aviv hotspot, and a mural features David Ben-Gurion, Moshe Dayan, Theodor Herzl and Golda Meir crossing Abbey Road.
After traveling the world following his military service, Tal settled in Vancouver for its laid-back vibe, yoga classes and mountains. He studied at Simon Fraser University, where he was active in Hillel and, after graduation, took a job as Hillel's outreach and special events director. That involved a lot of cooking and hospitality. He was also a founding resident of Vancouver's Moishe House, a hub for young Jewish adults.
Tal is committed to environmental sustainability. At Hillel, he replaced all plastic utensils with reusable ones and instituted a composting program.
He also made a very personal commitment to the health of children in the developing world. He raised $3,500 in a fundraising effort for Save a Child's Heart by cutting off his signature dreadlocks. Save a Child's Heart is an Israeli charity that provides life-saving heart surgeries to kids in Africa, Asia and Eastern Europe.
Tal left Hillel to follow his dream of becoming a professional full-time chef and restaurateur. With his friend Shani, Tal started the Chickpea food truck, an Israeli vegetarian option that gained quick fame and a strong following. Earlier this year, they opened the 2,400-square-foot storefront restaurant on Main Street and took the vegetarianism a step further, eliminating eggs and dairy to make the place vegan. Even the shakshuka replaces eggs with a spicy vegetarian sausage.
While running a restaurant has been a long-term goal, now that he has realized it, there's another vision on the horizon.
"Myself and Itamar – aka Chickpea – are going to open a few more restaurants and raise money for our ultimate goal: opening up a farm/retreat-wellness centre/space for music festivals and arts," he says. "We are working towards finding a piece of land around 200 acres and designating it to being a community space. We will grow our own food (within the limitations of the seasons), have our Chickpea community live there, and hold space for healing and rejuvenating others. Think permaculture, Burning Man, yoga centre = Chickpea."
Tal's connection with his Judaism emerged largely after he left Israel. "I was traveling for many years by myself, or would meet friends in different countries like Australia or the States," he says. "I noticed that, although Judaism never played a major role in my upbringing (since I was raised in Israel and Jewishness is just all encompassing), wherever I landed, no matter where I came from, the Jewish community always welcomed me with open arms. I was always able to find a place to stay, work, and friends.
"Although I truly believe that connection and helping others is a human attribute," he continues, "I think that it is strongly ingrained in Jewish culture … probably because we were persecuted for so many years and we had to stick together. I myself try to bring this vibe to everyone, not only the Jewish community. I believe that the Jewish community is a special one within the human community, and I strive to make connections with everyone."
***
Carmel Tanaka
Age 30
Community Relations Manager,
Centre for Israel and Jewish Affairs, Pacific Region
Carmel Tanaka credits her unique family history with helping form her worldview and ability to meet people on their own terms.
"Turns out, I'm pretty good at connecting people and building bridges," she says. "Might have something to do with my eclectic professional background and varied personal interests and experiences, which helps me relate to anyone."
She found this out, she says, while serving as the director of Hillel Victoria, where she enhanced the connections between the Jewish students organization and other individuals and groups on campus. That bridge-building was on full display during Hillel's Holocaust Awareness Week at UVic last year.
Tanaka created an imaginative and moving commemoration. As is traditional, six candles were lit in memory of the six million Jewish lives lost in the Shoah. A seventh candle was lit to symbolize hope. To light the candles, she brought together the diversity of the campus community, including representatives of First Nations, African, German and Slavic communities. UVic's Multifaith Services participated, as did the Jewish Federation of Victoria and Vancouver Island and advocates from the Sexualized Violence Task Force. UVic Holocaust educators and representatives of the administration lit candles, as did children of Holocaust survivors. Student leaders, including some who had returned from the university's I-witness Field School, which takes students to Central Europe to explore how the Holocaust is memorialized, joined the ceremony.
In another symbolic act, recollecting Kristallnacht, participants took shards of a broken window and pieced them back together, creating a "resilience window" that has been used at subsequent community commemorations.
During the ceremony, Tanaka spoke about her family's history. She is a granddaughter, on her mother's side, of survivors of the Holocaust. On her father's side, her Japanese-Canadian grandparents were interned during the Second World War, losing everything, including a prosperous fishing and cannery business, which was confiscated by the federal government. "It takes a community to overcome trauma and rebuild a peaceful future," Tanaka said at the commemoration. "It also takes a community to prevent trauma from happening in the first place."
During her time in Victoria, Tanaka also assisted the Jewish Federation of Victoria and Vancouver Island's Yom Hazikron and Yom Ha'atzmaut events. To help raise funds for a Syrian refugee family sponsored by Victoria's Congregation Emanu-El, she performed as the Fiddler, as well as volunteering as the music director, in a staging of Fiddler on the Roof.
Tanaka recently took the position of community relations manager at the Centre for Israel and Jewish Affairs, Pacific Region, another role that requires making connections. "In many ways, my new role is a natural progression from what I did at a local level, just now at the provincial level," she says.
Recently, she says, she has been putting her health first, "becoming part of the Megaformer (Lagree Method) fitness family, shedding 30 pounds and counting, strengthening my core and breaking under 200 pounds on my 30th birthday! It's going to make the upcoming ski season so much more amazing."
Her family history also reflects her food choices. "I identify as 'Jewpanese' and it permeates everything that I do, especially in my cooking," she says. "Soy sauce and chicken schmaltz are my two secret ingredients in just about every dish."
***
Rabbi Levi Varnai
Age 29
Rabbi, The Bayit
The Richmond synagogue known as the Bayit has its roots back a few decades in the Eitz Chaim congregation, an early institution in the emerging Jewish community of the southern suburb.
As young families have been priced out of the Vancouver real estate market, a large number of them have moved across the bridge to find more affordable housing. In response, a plethora of Richmond-based organizations have popped up to meet the demands of the growing Jewish population.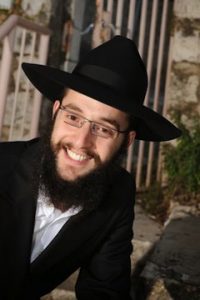 The Bayit, though, had fallen on difficult times for a few years. After a series of rabbis, the congregation went a spell without a spiritual leader until July 2016. That's when a new congregation president and a new rabbi took the helm, ushering in a younger leadership team and sparking what has been, so far, a dramatic renaissance in the life of the shul.
Rabbi Levi Varnai was assistant rabbi at the Ohel Ya'akov Community Kollel on West Broadway, providing spiritual care and connections especially for young families. Then, Michael Sachs, who had recently moved from Vancouver to Richmond, became president of the Bayit and, at the first board meeting, the congregation hired Varnai as rabbi. In little more than a year, the synagogue has grown exponentially.
"Richmond is becoming a pretty big place," says Varnai. "There are many, many young families here and, of course, you've got Richmond Jewish Day School. We do a monthly Friday night dinner, which is very, very popular for young families. We get an average of 100 people for such an event. On the holidays, we've got 250, 300, sometimes even 350."
Varnai laughs that, as a born Vancouverite, moving to Richmond meant breaking down a stigma. But it wasn't the biggest move in his life.
When he was 12, his family made aliyah. He studied in yeshivah in Israel, then went to New York for rabbinical studies. He married an Israeli woman and served as chaplain to the elite, top-secret intelligence unit 8200.
"Of course, I had nothing to do with the unit itself," Varnai clarifies. "I just ran the synagogue and supervised the kosher food in the kitchen." Nevertheless, he adds, "It was quite an experience."
Because of economics, Varnai says, the Richmond Jewish community is diverse and comparatively youthful. "You talk about the young South African family, the young Russian family, the young Israeli family or a family from Montreal," he says. "You're moving to B.C. because it's a beautiful province and you have the option of either living in Vancouver or paying 30% or sometimes 40% less in Richmond. It's like a no-brainer."
Reaching young families is key to the future, he says. "If our parents are involved but we can't get our kids involved, where is the future of Judaism?" Religious services are only part of the Bayit's appeal, he adds.
"In English, we say synagogue, in Yiddish we say shul. The word in Hebrew is beit haknesset, meeting place," he says. "A gathering place. When Jews gather, obviously one of the things they do is have services. But the main point is the gathering place. That's where the emphasis is. A place where the Jewish community is together, to laugh, to have fun, to gather together, to have social events and whatever it may be that provides community and takes care of one another.
"I see a huge potential here," he says.