Omnitsky Kosher on Oak Street, just south of 41st Avenue. (internet photo)
There was a time – at least within the lifetime of older readers – when there seemed to be a kosher butcher on every corner of Winnipeg's old North End. An exaggeration, maybe, but, in the 1930s, there were enough kosher butchers in Winnipeg to form their own shul. The last kosher butcher in Winnipeg – that would be Omnitsky's – closed in 2008 and, at about the same time, fresh kosher slaughter also came to an end in the region.
Now, Omnitsky Kosher in Vancouver – the offspring of Omnitsky's in Winnipeg, and the last kosher butcher in Western Canada – is also facing the prospect that the end is near.
"I love my business and the people I am able to interact with," said Eppy Rappaport, the long-time owner of Omnitsky, "but I am getting tired. I am 65. I would never want to feel that my business is becoming an anchor pulling me down."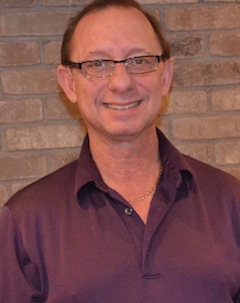 The son of the late Elaine and Rabbi Shalom Rappaport (who is remembered fondly by two or more generations of Rosh Pina Synagogue families) was in Winnipeg the weekend before last for a family simchah and sat down with this reporter to reminisce about growing up in Winnipeg and his career as a kosher butcher, both in Winnipeg and Vancouver.
The Rappaport family arrived in Winnipeg in January of 1967, when Rabbi Shalom Rappaport began his 20-year tenure at Rosh Pina Synagogue.
"I was 10 years old," Eppy remembered. "We were coming from San Diego. Morley and Shiffie Fenson met us at the airport with parkas, gloves and toques.
"I had been promised that I would have a lot of fun playing in the snow. I was really eager to build my first snowman – but quickly learned that snow in Winnipeg in January was not the right kind of snow for a snowman."
The third of four siblings, Eppy, on arrival, was enrolled in Grade 4 at the Talmud Torah on Matheson and continued on to Joseph Wolinsky Collegiate at the same location to graduation in 1975.
Eppy has particularly warm memories growing up with members of the Benarroch family. "My brother, Danny, and I were close to all four of the Benarroch brothers – Yamin, Joseph (Yossi), Michael and Albert. They all felt like brothers to us," he recalled.
"We grew up with the Benarroch kids," Eppy said of him and his brothers and sister. "Our two families spent a lot of time together because of our shared religious observance. Every Sunday in the spring and summer, the Benarroch clan would spend the day at Birds Hill Provincial Park and we would always be included.
"Generally," he continued, "I found the Jewish community in Winnipeg to be warm and loving. Even after having been away for 22 years, the social connections I made here remain strong."
Eppy was studying sociology at university – working on his master's at the time – when Bill Omnitsky approached Rabbi Rappaport about wanting to sell his kosher butcher shop. "Dad asked me if I would be interested in going into the business," Eppy recounted. "I was planning on taking a year off from university in any case and decided to give it a try. I never looked back."
Eppy joined Bill Omnitsky in business in 1973 and bought the store outright in 1983.
"Bill Goldberg was my first customer," Eppy recalled. "I still have that first dollar from him."
While the young kosher butcher may have loved Winnipeg, one feature he didn't like was winter. Thus, in 1995, he turned Omnitsky's in Winnipeg over to his older brother, Alan, who had previously joined him in business, and moved to Vancouver, where he opened Omnitsky Kosher, the only kosher butcher shop in the city. (Alan Rappaport subsequently ran into health problems and sold the store in 2002.)
"I was ready for my next challenge," Eppy said of his decision to open a second Omnitsky in Vancouver. "People in Vancouver were welcoming. Many told me how much they appreciated having access to fresh kosher meat."
While British Columbia's Jewish population is around 30,000, the religious community, naturally, is much smaller. "Nonetheless," he said, "people like quality products. Many of my customers aren't Jewish. There are a lot of Muslims, for example, who shop at our store."
In 2015, Eppy relocated, moving Omnitsky Kosher to a larger location in what used to be Kaplan's Deli, which had closed after 55 years in business. In his new premises, Eppy also opened a deli.
While the government-imposed COVID restrictions of the past two years have been challenging for many small businesses, that has not played a role in Eppy's desire to sell. "Our business actually thrived over the last two years," he said.
Eppy doesn't have a timeline yet. He said he doesn't want to leave his customers in the lurch (that includes some members of the Winnipeg community who have organized to occasionally bring in by truck large orders from the Vancouver butcher shop). However, if he can't find a buyer, at some point, he will have no choice but to liquidate the business.
While Eppy is contemplating divesting himself from his own business, he is not yet ready to retire completely. "I would like to keep working in the food business in some capacity," he said. "I may be able to help other businesses from an operational perspective. That I consider my specialty."
Incidentally, Eppy and his wife Ellen (the daughter of the late Albert and Sheila Lowe) have two daughters, Aviva and Lauren, who are both pursuing careers in the food sector. Aviva, the proud father reported, is working on a second master's degree at McGill University in the field of dietetics, while Lauren works as a senior scientist for Starbucks in Seattle.
Myron Love is a freelance writer. This article was originally published in Winnipeg's Jewish Post & News, jewishpostandnews.ca.