Tzahi Grad, left, and Ala Dakka are great together in The Cousin. (photo from Shaxaf Haber/Venice Film Festival)
The 30th annual Vancouver Jewish Film Festival, which runs Nov. 7-Dec. 2, has an impressive lineup. Not only is there a wide range of quality films from which to choose, but the reach of the festival has widened, with screenings this year also taking place in West Vancouver and Port Moody. Here are just some of the great films you'll be able to see.
Peace possible?
After Naftali, a successful Israeli actor-director, proudly shows his newly hired Palestinian worker, Fahed, the trailer for his latest creation – an internet series called One by One, which will bring Israelis and Palestinians together to talk and, eventually, Naftali believes, help bring about peace – Fahed's response is, "Yes, it's nice. It's a little, um, a little naïve, isn't it?" Begrudgingly, Naftali admits, "Totally, but not impossible."
Maybe not impossible, but certainly beyond the scope of a web series, as Naftali soon finds out in The Cousin. When a ninth-grade girl is attacked in the neighbourhood, suspicion immediately falls on Fahed, who is arrested, then let out on bail – bail paid for by Naftali, who is pretty sure that Fahed is innocent. As the film progresses, Naftali's beliefs are seriously challenged, both by his neighbours, who are champing at the bit to mete out their own justice on the not-proven-guilty Fahed, and by his wife, who wasn't comfortable having a Palestinian worker in the first place. The pressure forces Naftali to confront his own latent racism, which arises rather quickly.
The acting in this film is excellent. Writer, director and star Tzahi Grad is convincing as the somewhat pompous but well-meaning Naftali and Ala Dakka is wonderful as Fahed, a compassionate, laidback, not-so-handy handyman who shows some promise as a rap musician. The supporting characters fulfil their roles believably. The oddball neighbours, who at first just seem to have been added for comic relief, become truly menacing, and Osnat Fishman as Naftali's wife aptly portrays her transformation from merely nervous and annoyed to scared and angry.
The writing in the film is mainly good. The serious dialogue and action are compelling and there are humourous interjections that work to both lighten the material and shed light on it. However, there are other attempts at humour that are inconsistent with the overall mood and message. And the last three minutes of the film are completely bizarre, and really should have ended up on the cutting-room floor. But this should not stop you from seeing what otherwise is an entertaining, gripping and thought-provoking movie because, if nothing else, it's such a bad ending that it's almost good; at the least, it's memorable, in a shake-your-head-in-wonder way.
The Cousin has three screenings: Nov. 10, 6:45 p.m., at Fifth Avenue Cinemas; Nov. 25, 2 p.m., at Kay Meek Studio Theatre (West Vancouver); and Nov. 26, 6:45 p.m., at Inlet Theatre (Port Moody).
– CR
A tragic thriller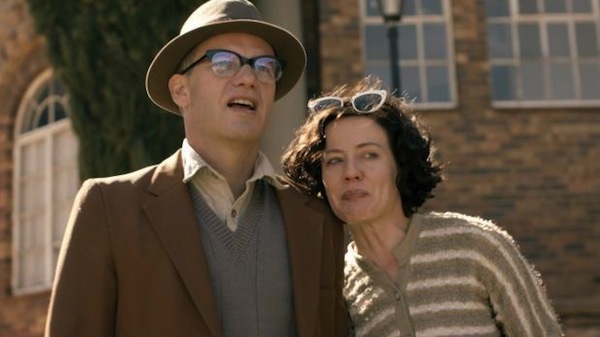 Bram Fischer is one of the great Jewish heroes of the 20th century, yet he is not widely remembered outside his native South Africa. The crackling moral thriller An Act of Defiance, which recreates the attorney's gutsy exploits during the Rivonia Trial in the early 1960s, brilliantly revives his legacy.
From the outset, the film defines Fischer (played with verve and intelligence by Peter Paul Muller) less by his considerable legal skills and reputation than by the company he keeps: he is a strategist and ally of Nelson Mandela and the other leaders (several of them Jewish) covertly plotting against the apartheid regime. In fact, Fischer is supposed to be at the meeting where the police bust in and arrest the activists.
Free and available to represent the accused against charges of sabotage, Fischer is more than their defender and advocate: he's an active member of the resistance whose actions – epitomized by a tense, protracted sequence in which he smuggles key documents out of a government building, inadvertently placing his family in danger – express his commitment and courage even more than his legal challenges and parries.
Fischer's extracurricular activities have the effect of pushing An Act of Defiance out of the realm of courtroom drama and into a full-bore thriller. That said, the film never loses sight of the plight of the Rivonia defendants, who face death sentences if convicted.
Dutch director Jean van de Velde fills the cast with South African actors such as Antoinette Louw, who imbues Molly Fischer with backbone, wit and warmth to match her husband. Along with its other attributes, An Act of Defiance is a moving love story.
An Act of Defiance screens Nov. 11, 3:30 p.m., at Fifth Avenue.
– MF
Faith and family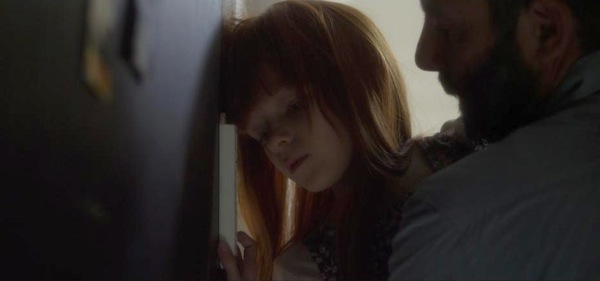 Redemption, which is called Geula in Hebrew, after the main character's daughter, is a powerful film, the emotional impact of which builds up imperceptibly, such that you may only find yourself teary-eyed awhile after it has ended, when all the feelings it evokes finally reach the surface.
Co-directors and co-writers Joseph Madmony and Boaz Yehonatan Yacov grab viewers' attention right away, with a lyrically and musically edgy song accompanying us as we follow Menachem through the streets to the drugstore, where he gets his photo taken – even though his attempts at smiling fail – then pausing to have a smoke before returning to his apartment to relieve the babysitter. Within the first five minutes, we know he is an awkward, sad, kind and generous Orthodox Jew, as well as an attentive, caring and loving father.
Other aspects of his life come into focus as he reconnects with his former friends and band mates, including his reason for reuniting them. Menachem's 6-year-old daughter, Geula, needs expensive cancer treatments if there's a chance for her to survive the cancer that killed her mother. Menachem, who works at a supermarket, needs the money that the band could make from playing at weddings.
The renewal of the friendships involves the reopening of some old wounds, and the men's paths to healing are stories well told, though the film is mainly about Menachem, who, we find out, broke with the group when he became religious 15 years earlier. Moshe Folkenflik plays the widower with nuance, humility and depth, and Emily Granin as his daughter, Geula, captures the strong will, intelligence, bravery and fear of this young girl, playing with subtlety what could have been a maudlin role.
Redemption will be screened twice: Nov. 12, 8:45 p.m., at Fifth Avenue and Nov. 29, 8:45 p.m., at Inlet Theatre. [It will also screen as part of the Victoria International Jewish Film Festival on nov. 4, 1:30 p.m., at the Vic Theatre. For tickets and information to the Victoria festival, visit vijff.ca.]
– CR
Smiles and belly laughs
Sam Hoffman's resoundingly funny debut feature, Humor Me, imagines a well-appointed New Jersey retirement community as the setting for mid-life rejuvenation and resurrection. Neatly avoiding or flipping every cliché about seniors (cute, crotchety or flirtatious), the adult son-aging father dynamic and the theatre, Humor Me is a warm-hearted, flawlessly executed fable.
When his wife takes their young son and leaves him for a billionaire, talented-but-blocked playwright Nate Kroll (New Zealand actor Jemaine Clement) has to move out of their Manhattan brownstone and into the guest bedroom at his dad's town house at Cranberry Bog. Bob (a note-perfect turn by Elliot Gould) is an inveterate joke teller, but his repertoire doesn't work on a 40-year-old failed artist.
"Life's going to happen, son, whether you smile or not," he declares, a philosophy that the audience can embrace more easily than Nate can. If it contains a bit of Jewish fatalism, well, that's Gould's voice. So Bob's jokes, which are consistently risqué and constructed with an ironic twist, have a faint air of the Borscht Belt about them. (It's not a coincidence that Hoffman produced and directed the web series Old Jews Telling Jokes.)
There's not a single stupid character in Humor Me, including Nate's bland, successful brother (Erich Bergen), and this generosity of spirit means we're always laughing with Nate's foils, not at them. It helps immeasurably that Hoffman (best known for producing the TV show Madame Secretary) assembled a veteran cast – Annie Potts as Bob's girlfriend, Le Clanché du Rand as a flirtatious senior and Bebe Neuwirth as a theatre heavyweight – that nails every last punch line and reaction shot.
Humor Me plays out the way we hope and expect it will, which is to say it delivers on its implicit promises. En route, it provides lots of smiles and several belly laughs. Even Nate, who's well aware that he's earned every joke that he's the butt of, gets his share of one-liners. There's plenty to go around, you see.
Humor Me is at Fifth Avenue on Nov. 14, 1 p.m.
– MF
For the full Vancouver Jewish Film Festival schedule and tickets, visit vjff.org.
Michael Fox is a writer and film critic living in San Francisco.