Surrey Mayor Linda Hepner, left, White Rock Mayor Wayne Baldwin and Simie Schtroks of the Centre for Judaism present the 2015 Young Lamplighters Award to Sarah and Amy Aginsky on Dec. 13. (photo from Lauren Kramer)
Sarah and Amy Aginsky, 12-year-old identical twins from Richmond, are this year's recipients of the Centre for Judaism of the Lower Fraser Valley's Young Lamplighters Award. With this annual award, the Centre for Judaism honors individuals between the ages of 5 and 18 who have performed outstanding community service.
In March 2015, Sarah and Amy, Grade 7 students at Homma Elementary in Richmond, hosted a Street Store for the homeless and impoverished. The Street Store concept was founded in Cape Town, South Africa, in January 2014 to help the homeless. Based on retail shopping, it involves collecting clothes and other items, organizing a pop-up, one-day store and giving shoppers the opportunity to select apparel and shoes without the exchange of money. The Street Store provides people located all over the world with an infrastructure, support and inspiration to host their own such stores.
The twins' parents were born in Cape Town and their grandparents and relatives live there to this day. They saw how the Street Store had helped the homeless in cities including Sao Paulo (Brazil), Kentucky, Brussels, Tepic (Mexico), Grande Prairie (Alberta), Tucuman (Argentina), Oslo (Norway) and Vancouver, among others, and were inspired to host a Street Store of their own.
Between January and March, Sarah and Amy collected truckloads of donated clothing and footwear, distributing them to the needy on March 6 at the Lighthouse Mission in Bellingham, Wash.
"It was humbling to see how much people were prepared to give and how eagerly they wanted to help us help others," said Amy. "Seeing the appreciative faces of our Street Store shoppers was heartwarming and beautiful. Many of them have very little and are living difficult lives. It felt great to know we were helping others and that, as a result of our mitzvah project, their lives might get a little bit easier."
Rabbi Falik and Rebbetzin Simie Schtroks, directors of the Centre for Judaism, with Surrey Mayor Linda Hepner and White Mayor Wayne Baldwin, presented the Lamplighters Award to Sarah and Amy at a public menorah lighting at the Semiahmoo Shopping Centre in White Rock on Dec. 13.
"Chanukah celebrates the victory of light over darkness and goodness over evil," said Simie Schtroks. "This is a most appropriate opportunity to motivate and inspire young people to make this world a brighter and better place. By filling the world with goodness and kindness, that light can dispel all sorts of darkness."
***
Elizabeth Wolak and her daughter-in-law Dr. Anna Wolak were both nominated for the 2015 British Columbia Multicultural Awards. As nominees, they were honored to attend the official awards gala evening, together with representatives from the provincial and federal governments, which took place at the Fairmont Hotel Vancouver in November.
The B.C. Multicultural Awards is an annual event hosted by the provincial government and the Multicultural Advisory Council to recognize and honor the multicultural accomplishments of individuals, organizations and businesses throughout the province. Elizabeth Wolak was nominated for her decades of multicultural work bringing the beauty of Jewish choral music to the attention of diverse ethnic communities through her numerous annual concerts. Dr. Anna Wolak was nominated for her health-care work, treating and educating patients and medical practitioners in British Columbia's multicultural setting.
***
Leila Getz has been selected by Musical America Worldwide as a 2015 Influencer and is profiled in its MA 30 Professionals of the Year: The Influencers special report, released this month, which lists 30 honorees. The report's editors, "recently asked the MA community to nominate 30 people who are making a difference in our business, either by virtue of their position, their creativity and/or their dedication – folks about whom you could say, 'When they speak, we listen.'"
"Leila Getz looms large as one of the primary driving forces on the classical music scene in Vancouver, B.C.," reads her profile in the report. "In 1980, at the age of 40, this South African native founded the Vancouver Recital Society, a presenting organization that has consistently aimed high and brought many of the world's leading artists to a relatively isolated region.
"It seemed like a foolhardy project at first, especially since there was an economic recession in Canada in the early 1980s…. But the series gradually expanded from five events at the beginning to 20 in 2015….
"Most striking is Getz's knack for finding major artists before they become widely known. She presented the Canadian debuts of mezzo-soprano Cecilia Bartoli, who reportedly stopped the first rehearsal cold after she sang her first note (the baton flew out of the amazed conductor's hand), and pianist Lang Lang, who was all of 15 at the time. Other Canadian debuts on this series include those of violinists Joshua Bell and Maxim Vengerov, Anne Sofie von Otter and, one of Getz's earliest discoveries, pianist András Schiff."
For the full profile, visit musicalamerica.com/specialreports.
***
The Jewish Community Centre of Greater Vancouver has announced that Sharon Dwek has joined the centre as director of development.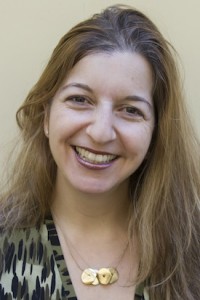 Dwek comes with more than a decade of experience in development, fundraising, community service and marketing, in Vancouver, Israel and the United States. She most recently worked as the director of development at King David High School.
Eldad Goldfarb, JCCGV executive director, said the appointment of Dwek to this new position was a positive step for the centre. "Sharon's wealth of experience and knowledge has already made her a key addition to the JCC family," he said. "We view her appointment as a sign of our commitment to being a leading communal organization in our Jewish community."
Goldfarb suggested the hiring was as much about the centre's future as it was about its current success. "Our growing programs and our evolving vision for the future led us to look for an addition to our team who will fit in with our values and exceptional service," he said. "It is very fortunate that we were able to find someone of Sharon's calibre to fulfil this role."
For Dwek, coming to work at the centre was a natural fit. "Five years ago, my family and I relocated to Vancouver and we turned to the JCC and immediately felt at home and connected," she said. "As a place of connecting, care-giving and learning, the JCC has truly become our second home and I am honored to help usher the JCC into the next stage of its future growth and development."
For more information on JCCGV programming or staff, visit jccgv.com.
***
The 613th mitzvah of the Torah is the obligation for every Jew to write a Torah scroll. In the words of the verse: "And now, write for yourselves this song, and teach it to the Children of Israel. Place it into their mouths, in order that this song will be for Me as a witness for the Children of Israel." (Deuteronomy 31:19)
Congregation Beth Israel has been blessed to receive a generous gift of a new sefer Torah with the opportunity for its members to complete it by scribing the last 100 letters. As space is limited, participation is by lottery. For more information on the project, visit bethisraelvan.ca/asitiswritten. The deadline for entry into the lottery is Jan. 18, 2016.
Under the guidance of sofer Rabbi Moshe Druin of Florida, families will participate in scribing and other activities for all ages Feb. 19-21. The following weekend, Feb. 26-27, the dedication of the congregation's new sefer Torah will take place, as will a celebration of Debby Fenson's 10th anniversary as BI's ba'alat tefillah.
There are 304,805 letters in the Torah and, if any is missing, the whole Torah scroll must be wrapped up and put away until it is repaired. Every letter in a Torah is vitally important. Now imagine all the Jewish people as one Torah scroll. Each person, big or small, rich or poor, a pious scholar or just a simple Jew, is one letter; all of us as important as each other.