Peter Barnett, fourth from the right, with the Variety telethon crew, in the 1970s/80s. (all photos from the Barnetts)
Variety – The Children's Charity is holding its 50th Show of Hearts Telethon this year. The 23-hour event Feb. 13-14 will feature inspirational stories, live music and other entertainment. The funds raised will help Variety continue its support of B.C. children with special needs and the organizations that provide them care and services.
While the B.C. tent (or chapter) celebrates its 50th year, the international charity is almost 90 years old, having been started in 1927. There has always been strong representation by the Jewish community in Variety, including locally. As but examples, Howard Blank, who first volunteered when he was 13 years old, is the current B.C. president, and both Jeffrey and Peter Barnett are members of the local board of governors – they have been active in the organization for more than 45 years.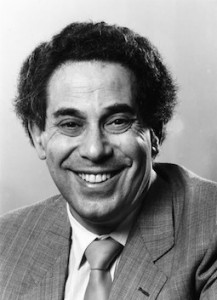 "Variety's roots were in the entertainment industry, when it all began with a baby being left in a theatre in Pittsburgh," explained the Barnett brothers. "There were many Jewish people in the entertainment industry, from managers, performers, theatre owners, filmmakers, distributors, in the early '30s, '40s and '50s. As a result, the backbone of membership was Jewish."
Peter was the first of the Barnett family involved with Variety, said Jeffrey. "Peter first heard of Variety when he was 15 years old in London, England, where he was an apprentice at the Savoy Hotel in the food and beverage industry," Jeffrey explained. "At the hotel, the Variety Club would host fundraising luncheons, and he would peek around the curtains to see the entertainers attending, and got a knowledge of what the charity was about and who they helped, and said to himself that he wanted to be involved in the organization.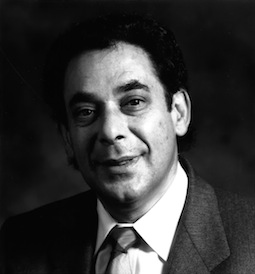 "He moved to Vancouver and saw a notice in the Vancouver Sun looking for new members and volunteers. So, he showed up. They said, do you have $35? He said yes, and became one of the early members of the newly established tent of the Variety Club of Western Canada. It started out with 15 men who gathered together to support special needs children."
In its early days, explained the Barnetts, membership required that a certain amount of your income be related to the entertainment industry in some way, but the charity has since expanded. Anyone can become a member for an annual fee of $75, which gives you a vote at the annual general meeting, the chance to be elected to the board of directors and membership rates for events. Volunteers, of course, are always welcome, and there are partnership opportunities for businesses, as well as for people to hold their own fundraisers for Variety and to donate at telethon time.
Peter got Jeffrey involved with Variety, and Jeffrey became part of a small group that began to organize fundraising events, such as bed races on Granville Street, getting children involved with penny drives, luncheons and the annual telethon. Their father, Jack, was also a longtime volunteer, and all three men have served as chief barker/president of the Show of Hearts Telethon – Peter in 1973, Jack in 1976 and Jeffrey in 1980. Peter and Jeffrey's mother, Edith, was a founding member of the Variety Ladies Auxiliary.
Both Peter and Jeffrey were encouraged by their parents – who served as role models in this regard – to help and contribute to the community. The brothers said their first involvement was with the Boy Scouts.
"It becomes a part of your life, relationships are developed, there is a camaraderie, and there is a lot of fun," said Jeffrey. "It's nice to do something selflessly to help other people. It makes me feel good."
Among other endeavors, Jeffrey was involved in the B.C. Restaurant and Food Association, and is still involved with the annual Jewish Community Centre Sports Dinner. The Hebrew Free Loan Association has been one of Peter's main concerns.
They both said they "enjoy the wonders of charity," supporting, helping, contributing, and the fun they have in fundraising. Their biggest wish for Variety?
"To capture and engage young people to carry on the work that we have worked and nurtured over the many years," said Jeffrey.
For Peter: "A wild dream – for medicine to catch up with the ills of today, that there would be no need for organizations like Variety.
Until that happens, however, there is a need, and people can help fulfil it in many ways, including by volunteering with, donating to and/or attending the Show of Hearts. Advance tickets for the telethon's live performances at the Centre in Vancouver for Performing Arts on Saturday, Feb. 13, 7 p.m. (54-40, Aaron Pritchett, Five Alarm Funk and Vancouver Theatresports League, among others) and Sunday, Feb. 14, 2:30 p.m. (including Jim Byrnes, Chilliwack, Shari Ulrich and Colleen Rennison) are $50 and can be purchased via variety.bc.ca/ events/_entry/telethon. The entire telethon will be televised on Global BC.