Kind Café's carrot lox is just one of the foods you'll hear about during the podcast's second season. (photo by Tosha Lobsing)
Looking for something to listen to? The Jewish Museum and Archives of British Columbia's podcast The Kitchen Stories is back!
The Kitchen Stories explores culture, identity and community goings-on through conversations about food. Many of us have missed being able to connect with loved ones over food during the COVID-19 pandemic, and our relationships to shared meals and gatherings have had to shift. The Kitchen Stories is a chance to tune in to those food and community connections we've all been craving.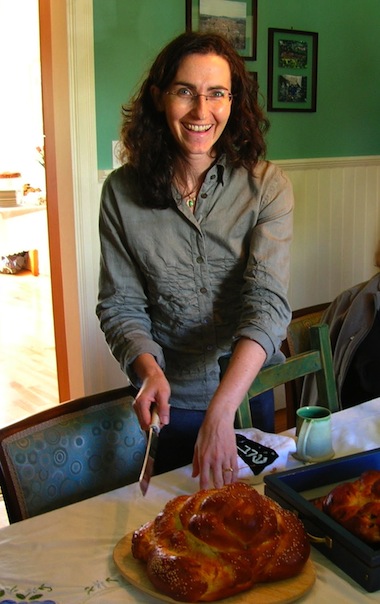 I'll be chatting with kosher food suppliers, holiday meal super-hosts, and other community leaders and members about all things food. And, in keeping with Season 1, the themes we'll be exploring this time around are varied and guests will weigh in from different perspectives and experiences. While most of the topics covered are new, we'll be checking back in on the state of food (in)security in the Greater Vancouver Jewish community, and the organizations at the forefront of tackling it, later on in the season.
I've also shaken things up a little, and a few of this season's episodes consist of longer-form interviews with guests who've done a lot of thinking about Judaism and Jewish food, and the ties between the two.
As I'm sure you've experienced, when we set out to talk about food, we inevitably end up getting into so much more. I've had a great time discussing with my guests their views on questions like, How can we draw from Jewish tradition to help others? How can we use food to break down barriers in our community? Is being vegan a Jewish activity? I even put on my detective hat and dug deep into the mysteries of a secret family recipe.
The universality of food and its many symbolisms mean that every episode of The Kitchen Stories is different from the last and, just like a big holiday meal, we've got something for everyone.
The first few episodes of Season 2 of The Kitchen Stories will hit the airwaves starting March 4, with new episodes released weekly after that. You can subscribe wherever you get your podcasts. You can also check out Season 1 episodes at jewishmuseum.ca/the-kitchen-stories, on Spotify, or on Apple Podcasts.
Liana Glass is producer and host of The Kitchen Stories, Season 2.