Daniel Ogorek and Morgan Davis rescue Rabbi Emeritus Joseph Radinsky in a canoe. (photo from UOS)
The historic flooding that hit the Houston area late last month dealt an especially hard blow to the city's Jewish community. The United Orthodox Synagogues of Houston suffered extensive, significant damage in almost every area of the complex, as did many of the homes of its local congregants. The devastated synagogue is also home to the Goldberg Montessori School.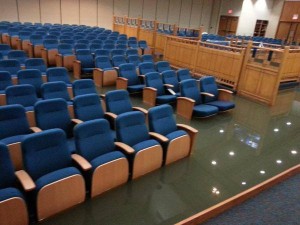 "It will take months to repair our spiritual home," said Rabbi Barry Gelman. It will also take millions of dollars. Parts of the Meyerland area, including UOS, spent the days after the flooding May 26 under up to four feet of water and, while the floodwaters have receded, the recovery is only beginning.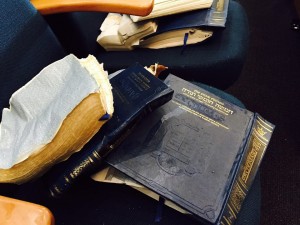 For nearly 50 years, UOS has actively served as a community beacon for the Meyerland area residents, but now the synagogue is forced to turn to its neighbors for help. They are raising funds to support not only the structural repairs needed on the buildings themselves, but they hope to offer a portion to some of their members who are in critical need. Max Reichenthal, UOS president and local business owner, said many of the more than 300 families who attend the synagogue received extensive damage to their homes, vehicles and belongings. He said UOS members have been extraordinarily comforted in their darkest hour by the outpouring of all manners of support they have received, not just from local synagogues, but from community organizations throughout the United States. The community is hopeful that donations will continue to come through the UOS website, uosh.org, to fund the relief effort.