Joan Beckow, left, Wendy Bross Stuart, centre, and Jessica Stuart, during a visit a few years ago. (photo from Jessica Stuart)
Acknowledging that the music world is "a fickle one in which skill, talent and ingenuity do not necessarily result in widespread acknowledgement or musical reach," Jessica Stuart said Joan Beckow's "music deserves to be heard. It deserves to be performed and played for many generations to come, and it is more than good enough to stand next to the work of Leonard Bernstein or Stephen Sondheim."
Stuart and her mother, Wendy Bross Stuart – accomplished musicians in their own right – are co-directors of the Joan Beckow Project. Stuart is also project manager and producer of the project. Arts administrator Rosie Callaghan handles many of the behind-the-scenes details.
Beckow passed away on Jan. 13, 2021, at age 88. She was a close family friend of the Stuarts, and she and Bross Stuart collaborated professionally for more than 40 years. Jessica Stuart grew up surrounded by Beckow's music, both because her mother and Beckow had worked together and because Stuart has performed a large body of Beckow's work. The seeds of the Joan Beckow Project were planted in 2015, when Stuart discovered that none of Beckow's music was available online and almost none of her choral or musical theatre music had ever been professionally recorded or transcribed. Beckow gave Stuart her blessing for the project.
Beckow started her career with a music degree from the University of California at Los Angeles. At UCLA, she composed six original musicals for the theatre department, where she collaborated with her friend, Carol Burnett. Beckow was resident composer and music director for the Stumptown Players, out of San Francisco, and, when she graduated, she started composing for Holiday Theatre L.A.
Eventually, Beckow found her way to Vancouver, where she worked with many theatres as a composer and music director, including the Playhouse, Carousel and Belfry theatres, as well as with the Shaw Festival. With Bross Stuart, she composed several musicals and, in 2002, It's All in the Song, a summary of Beckow's work, premièred at the Chutzpah! Festival.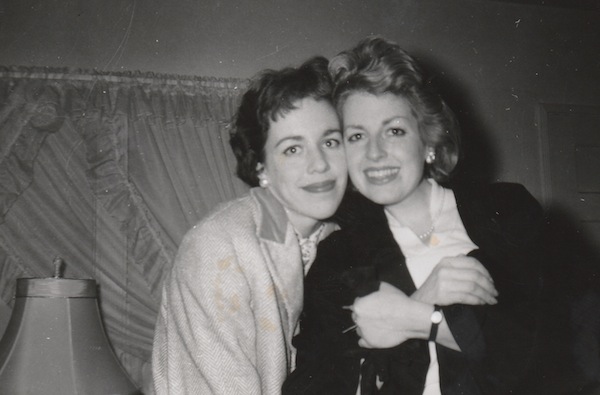 Beckow's resumé also includes a degree in music therapy from Capilano College, where she was faculty for 10 years. And, over a 25-year period, she wrote original material for the Jewish Community Centre of Greater Vancouver's Gotta Sing! Gotta Dance! theatre program for youth.
"Part of the reason I think it's so important to record Joan's work for the first time, is that, although her pieces have a natural beauty and intuitive sound, on paper (literally, the musical scores), her pieces look very complicated," Stuart told the Independent. "Many of her songs cycle through multiple musical keys and several time signatures in one piece and I strongly believe that, if we want choral directors, vocalists and instrumentalists to choose this music to perform, they need the chance to listen and fall in love with it first."
Beckow wrote hundreds of compositions, and Stuart and her mother started talking about song selection long before the project officially started.
"How does one sum up a composer's career in one album? Well, we decided that we couldn't, so we made it a double disc," said Stuart. "One disc will focus on Joan's musical theatre material, and the other will focus on her classical and sacred music, including many pieces set to text from the Jewish liturgy. There will be 22 pieces in total."
Also part of the project is a 25-minute documentary, directed by Stuart's father, Ron Stuart, in collaboration with editor Carlos Coronado.
"We applied to the Canada Council for the Arts, to the Concept to Realization program, in which we were able to define the scope of our project activities to include more than just an album recording," said Jessica Stuart. "We wanted to tell the story of Joan's life, culminating in the present-day recording of her debut album, albeit posthumous."
In addition to the Canada Council support, the project has received support from the Ontario Arts Council and from Beckow's son, David Beckow. But such undertakings are expensive. This one involves 30 musicians, and recording sessions in both Vancouver, where Bross Stuart lives, and Toronto, where Stuart is based.
"Even with the arts councils' generous contributions, this massive undertaking still requires more financial support and, with some of this music having waited 70 years to be recorded for the first time, cutting corners is not an option we're willing to consider," writes Stuart on the Indiegogo fundraiser page.
As part of the project, Beckow's songs have been "lush[ed] out."
"Joan wrote most of her pieces for piano and voices, and the piano accompaniment always felt very orchestral, so adding strings, woodwinds and percussion felt completely natural and somehow brought even more emotional levity to the pieces," explained Stuart. "The arrangements were done by Wendy and I, separately, but then requiring approval from each other before signing off. We agreed that these arrangements needed to keep a focus on Joan's actual writing, instead of letting our imaginations run too wild, and we stuck to that. The results are quite wonderful!"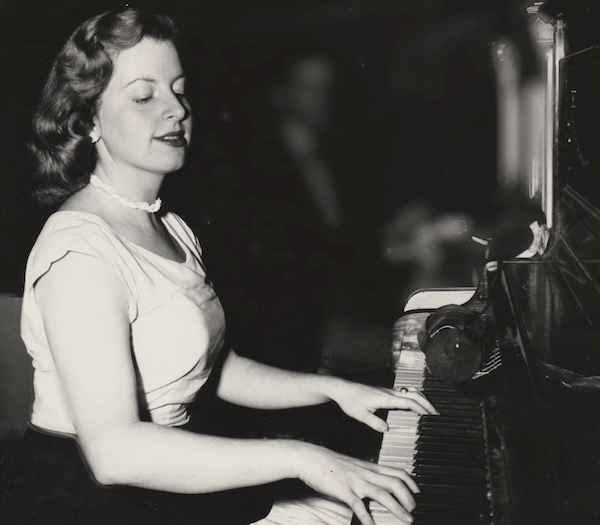 As for the vocal contributors to the project, Stuart said, "The main consideration here was about getting the right voices for the right pieces. Wendy hired the personnel involved in the musical theatre portion of the album, which took place in Vancouver at Bryan Adam's recording studio, the Warehouse.
"When I first conceived of this project," she said, "I recognized that Joan's classical and sacred music somehow had a kinship with jazz in terms of harmony, so I was eager to get the material into the hands of some of my favourite jazz musicians and improvisers based in Toronto. When choosing the personnel in Toronto, I went for both classical and jazz musicians, and even arranged a few pieces with sections earmarked for improvised solos. As suspected, not only did the music lend itself exceptionally well to improvisation, but Joan's music had the Toronto jazz scene completely enamoured, and kind of in a tizzy, which was a real pleasure to watch."
One of Stuart's longtime favourite Beckow pieces is "Dwelling Places."
"Joan once told me that she never wanted a harmony to simply exist as an ornament to a melody – that a harmony should be able to stand alone even if the melody were removed," explained Stuart. "That, to me, is a profound idea, and I've always admired the myriad moving lines Joan was able to work into one piece concurrently within the accompaniment and vocal parts of her work. These lines lead you emotionally from one place to another, seamlessly, and all of sudden you have goosebumps and don't even know why.
"Also, whether Joan was setting her own lyrics, or else poetry by Dorothy Parker, or else Jewish liturgical text, like 'Dwelling Places,' to music, she had an incredible gift for being able to mirror spoken cadence and intonation within her melodies."
Stuart continued, "A new favourite of mine, though, discovered through the process of working on the Joan Beckow Legacy Project, is what I refer to as her 'instant Christmas classic,' called 'A Christmas Wish.' This is a song that stands up next to 'Chestnuts Roasting on an Open Fire (The Christmas Song),' and you can't help but to imagine Bing Crosby or Frank Sinatra's voice all over it. And I'm sure we're all aware of the long-standing tradition of Jewish songwriters creating the best Christmas music, so it's time we added a female composer's take to the mix!"
For anyone wanting to know more about the Joan Beckow Legacy Project, there are regular posts on Facebook and Instagram. To contribute to the project via Indiegogo and watch a short video about it, visit igg.me/at/joanbeckowlegacy. There is a six-level range of incentives for donors, from a personal social media shoutout for a $25 gift, to a personal thank you in the liner notes of the album – and all the goodies of the prior levels – for a $1,000 contribution.