MK Michal Cotler-Wunsh, right, with Michal Berman, chief executive officer of the Lone Soldier Centre in Memory of Michael Levin, and Jerusalem Mayor Moshe Leon at the inauguration ceremony in August of a new home for female lone soldiers in Jerusalem. (photo by Yossi Zamir)
Michal Cotler-Wunsh was an 18-year-old new immigrant from Canada when she enlisted for the Israel Defence Forces some 30 years ago. Unlike most of her fellow recruits, she had no home to go to on weekends.
"I was a 'lone soldier,' without close family in Israel. There was no real framework that supported us – but much has changed since then, as this matter has become more acute," she said.
Now a Knesset member (as a representative of the Blue and White coalition faction led by Benny Gantz), Cotler-Wunsh has taken up the welfare of the more than 6,300 lone soldiers lacking family in the country: immigrants, volunteers, orphans and youths estranged from their families.
"In retrospect, serving in the army was the most amazing exposure to Israeli society in many ways," said Cotler-Wunsh, whose father Irwin Cotler was Canada's minister of justice and attorney general from 2003 to 2006. "I did a squad leaders course and served in a very ragged anti-tank base at Nitsanim. The company slept in tents and went on marches in the dunes."
The army gave her rent support and, on weekends, she stayed in a room in a Jerusalem apartment. "I lived with an elderly man who usually went away on weekends, so I was alone in the apartment," she said. "To this day, I have connections with people from the Machane Yehuda market, especially the owner of the marzipan shop and the Tzidkiyahu delicatessen. These two would prepare boxes of food for lone soldiers at the end of Friday business, and we would get to Jerusalem after everything was already closed, go through the market and take the boxes of food prepared for Shabbat. To this day, I don't forget them and they don't forget me."
Beyond material needs, she recalled the psychological hardship of being far from home.
"I know how important it is for lone soldiers to have their parents accompany them," said Cotler-Wunsh, who served in the days before digital communication. "One aspect that has changed is parents' involvement in day-to-day matters. Nowadays, it's possible to convey to the lone soldiers' parents a reality that they do not understand – and there's no chance that they will understand – but they're very concerned about. This communication calms both them and the lone soldier throughout their military service."
"Lone soldiers need somewhere to live, a hot meal on Friday night … things other soldiers take for granted," Michal Berman, chief executive officer of the Lone Soldier Centre in memory of Michael Levin, a nonprofit organization that looks after their welfare.
The LSC, established in memory of an American immigrant soldier killed in the 2006 Second Lebanon War, currently operates nine apartment homes, offering low-rent housing to about 100 soldiers in Jerusalem, Petach Tikva, Herzliya and Ramat Hasharon, as well as social clubs catering to about 1,000 soldiers in Tel Aviv, Jerusalem and Be'er Sheva. Only financial restraints are preventing the opening of more facilities and programs.
Beyond the social-psychological aspects, soldiers' needs are often prosaic. "They need basic things like clean underwear, a toaster, somebody to look after them when they are sick," Berman explained. "We have hundreds of volunteers who cook and do their laundry for them – many of them former lone soldiers or others immigrants."
The organization's staff also provide advice on how to navigate Israel's bureaucracy, and attend military ceremonies, taking the place of their parents who cannot be there. "They say this means the world to them," Berman said.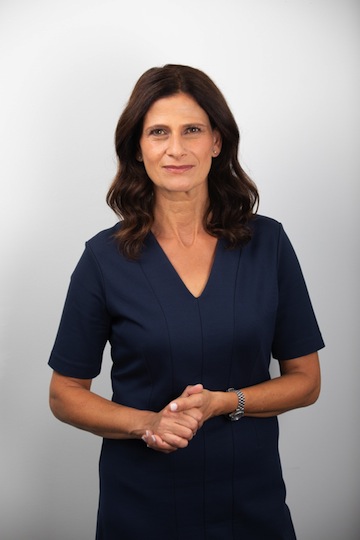 "The difficulties continue beyond their army service," noted Cotler-Wunsh, who returned to Canada after studying law at the Hebrew University of Jerusalem. "After 13 years in Israel and with a small baby, for the first time in my life I missed my family. I was pregnant with my second child and also wanted to do a second degree, at McGill University, and took the opportunity to be close to my parents."
She returned to Israel 10 years later with four children and pursued a legal career that led her to the Knesset, where she has taken up a host of social issues, including the welfare of lone soldiers before, during and after their service.
"Nowadays, when they do have a support system, the loneliness hasn't disappeared – it's just been postponed. It's harder when you're used to an all-embracing system then, suddenly, to find yourself really alone. In any case, getting out of the army is a shock. For a lone soldier, it's even harder to go from a hierarchic system to being an independent citizen who has to make decisions that will affect their life. That's part of the reason why so many young Israelis go traveling after their army service."
Over the High Holidays, the LSC is launching a global crowdfunding campaign to help lone soldiers get through the toughest time of their lives. For more information, visit charidy.com/lsc.
Daniel Ben-Tal was a lone soldier serving as a paratrooper before becoming a journalist. Over three decades he has penned hundreds of articles in a host of journals and websites around the world. Formerly an editor at the Jerusalem Post and the English version of Haaretz, he is now an Israel-based freelance writer, editor and translator.