Left to right are Shirley Barnett, Michael Schwartz, Sam Sullivan, Julian Prieto, Margaret Sutherland and Alysa Routtenberg. (photo from Jewish Museum and Archives of British Columbia)
The Jewish Museum and Archives of British Columbia was pleased to welcome Sam Sullivan, MLA for Vancouver-False Creek, for a tour of the B.C. Jewish Community Archives on Aug. 15, 2019. Archivist Alysa Routtenberg and director of community engagement Michael Schwartz shared highlights of the archival collection and explained how JMABC staff and volunteers work to preserve and share these important documents.
Among his many accomplishments, Sullivan is a former mayor of Vancouver and the founder of Transcribimus, an online service dedicated to transcribing early Vancouver city council meeting minutes and publishing them online. Transcribimus was an essential resource in the JMABC's efforts to restore the Jewish section of Mountain View Cemetery in 2013-2015, an initiative led by former JMABC board member Shirley Barnett.
***
National Council of Jewish Women of Canada celebrated its 95th year in Vancouver with a birthday party June 4, 2019, at the Vancouver Lawn Tennis and Badminton Club.
* * *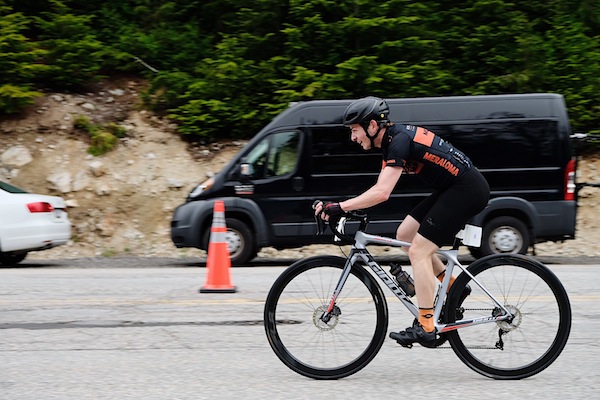 Ben Etkin-Goulet beat all the other cyclists in his category at the GranFondo Axel Merckx Okanagan on July 14. The 24-year-old Vancouverite completed the 92-kilometre Mediofondo in two hours and 30 minutes, beating out hundreds of competitors. It was only his second competitive race.
"I've been commuting for as long as I can remember," said Etkin-Goulet, "but I started cycling more as a sport in 2016 and I've been ramping up since then. This last year was my first year training throughout the winter."
Etkin-Goulet graduated last year with a degree in commerce from the University of British Columbia and works in data analytics at Boeing. He is the son of Fabienne Goulet and Alan Etkin and grandson of Leonor Etkin.
* * *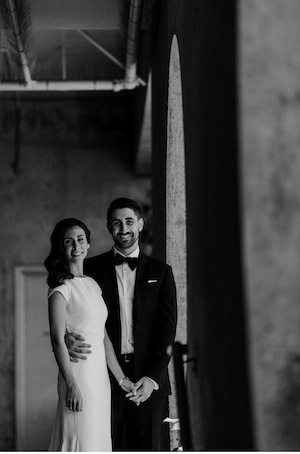 Parents Cyndi and Max Mintzberg and Ricki and Mark Kahn and grandparents Evelyn, Gloria and Irwin are delighted to celebrate the marriage of Jaclyn and Alex.