Temple Sholom Sisterhood Choir under the direction of Joyce Cherry with pianist Kathy Bjorseth performed an afternoon concert of Jewish music at the Weinberg Residence on Jan. 13. Featured were three works by Joan Beckow, a resident of the Louis Brier Hospital and a Temple Sholom member. Beckow was an active composer and music director in Los Angeles and, for a time, was Carol Burnett's music director. The 23-voice Sisterhood Choir has sung for the annual Sisterhood Service for a number of years, but the recent concert at the Weinberg was a first for them outside of Temple Sholom.
Some of the artists on opening night of the group show Community Longing and Belonging, Jan. 15 at the Zack Gallery. The exhibit marked Jewish Disability Awareness and Inclusion Month and ran until Jan. 27.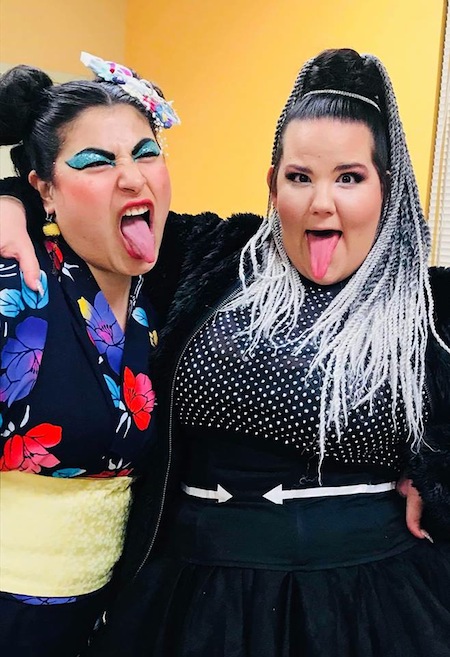 Eurovision 2018 winner Netta Barzilai, right, performed at the Jewish Community Centre of Greater Vancouver on Jan. 26 to help celebrate the 18th anniversary of Birthright Israel. Here, she is pictured with Carmel Tanaka, emcee of the night with IQ 2000 Trivia. The dance party was presented by the Jewish Federation of Greater Vancouver in partnership with Axis Vancouver, Hillel BC and the JCCGV.