Courtney Cohen holds a photo of her grandmothers, Rose Lewin, left, and Babs Cohen. (photo by Lianne Cohen Photography)
The seventh annual Rose's Angels took place at Richmond Jewish Day School on Feb. 16. Held under the umbrella of the Kehila Society of Richmond, the event was founded by Courtney Cohen and Lynne Fader in 2013, in memory of Cohen's grandmothers, Rose Lewin, who was a Holocaust survivor, and Babs Cohen. This year's gathering saw the largest turnout for volunteers, with approximately 80 family, friends and community members coming together to assemble more than 1,000 care packages and several hundred warmth bundles, which were delivered to partner agencies.
A total of 24 not-for-profit agencies receive the care packages for their clients. Participating agencies included, but were not limited to, Richmond Family Place, Chimo Community Services, Jewish Family Services, Richmond Food Bank, Richmond Centre for Disability, Heart of Richmond AIDS Society, RainCity Housing, Richmond Multicultural Community Services and Gilmore Park United Church.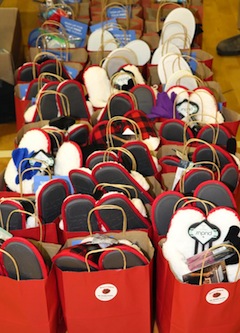 The packages consisted of toiletries, such as shampoo, soap and toothbrush; feminine hygiene products, including tampons, hair accessories, nail file and makeup; books, note pads, and arts and craft supplies; non-perishable food items, such as juice, oatmeal, granola bars, soup, coffee packets, trail mix and chocolate; and socks, gloves and scarves.
The items included in the packages were tailored to meet the needs of the recipients, as Fader and Cohen asked the agencies involved to survey their clients as to what items they would like to receive. The feminine hygiene and makeup products are donated via the Beauty for Babs component of Rose's Angels, said Cohen.
"This event would not be possible," she said, "if it wasn't for our incredible donors and volunteers, who allow this event to be successful year after year. Individuals and businesses donate to Rose's Angels through the Kehila Society of Richmond."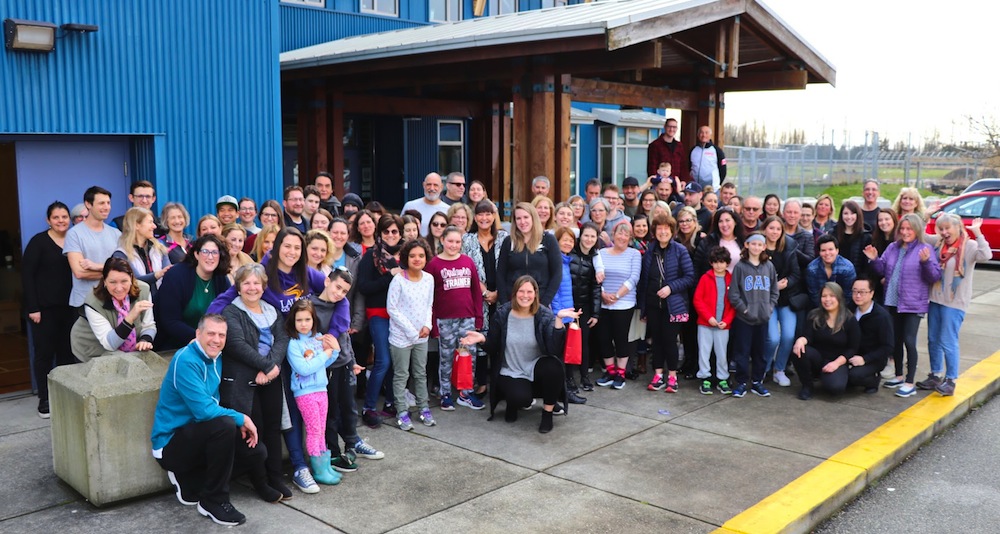 She added, "People want to volunteer in their community and, sometimes, they don't have the resources or connections that allow them to carry out their desire to give back. Rose's Angels has grown into a strong pillar event in our community and it's wonderful to see volunteers of all ages coming together to assemble care packages for those who they will never meet. It's inspirational."
Rose's Angels takes place in February because, said Cohen, February is a special month – it's Heart Month, Valentine's Day and the month of her grandmother Rose Lewin's birthday. Since its inception in 2013, the annual event has created and donated more than 5,000 care packages Richmond-wide, she said.
For more information about Rose's Angels or to make a donation, contact Cohen or Fader at the Kehila Society of Richmond, 604-241-9270, or [email protected]. For more information about the Kehila Society, visit kehilasociety.org.