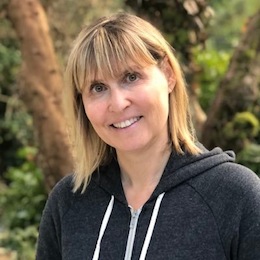 Lana Pulver has agreed to lead the Jewish Federation of Greater Vancouver's 2021 annual campaign. She comes to this role with vast volunteer experience. She has served the past two years as the campaign's major gifts chair and served as both chair and vice-chair of women's philanthropy. She served on Federation's board of directors for five years, including on the executive committee. And, she served on the board of governors of the Jewish Community Foundation for 12 years, during which time she chaired both the professional advisory and development committees – not to mention the numerous roles she's held with other organizations and her professional accomplishments.
* * *
Family physician Dr. Anna Wolak, medical director at King Edward Medical Centre in Vancouver, has been appointed the associate head of the department of family medicine at Providence Health Care.
* * *
Artist Lilian Broca was invited to contribute to Letters from the Pandemic: A 30th Anniversary Commemorative Public Writing Project of the Graduate Liberal Studies Program of Simon Fraser University. The project is hosted by The Ormsby Review and her letter, which was published in February, can be found at ormsbyreview.com/2021/02/14/broca-pandemic-magdalene. She addresses the letter to Mary Magdalene, the subject of her latest mosaics series.
* * *
On March 11, Rabbi Dan Moskovitz of Temple Sholom and his family took the Oath of Canadian Citizenship, making them now both Canadian and American citizens.