Alley Theatre, in partnership with Good Night Out Vancouver, presents the world première of a multi-perspective, docu-theatre dance creation entitled #whatnow, Oct. 28-Nov. 7, at the Russian Hall, as part of the Downtown Eastside Heart of the City Festival.
After collecting hours of audio interviews from people of different genders, sexual orientations, cultures, ages and abilities, real-life stories and reflections around the #metoo movement come to life through the mediums of headphone verbatim (explained below) and dance.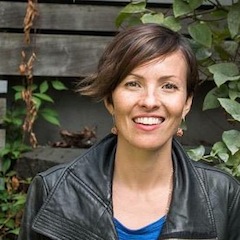 "This piece is both a celebration of survival and a call for action," explained co-director and sexual assault survivor Marisa Emma Smith. "What surprised me the most about interviewing people is their natural humour and poeticism. We couldn't have written better lines to describe the things they went through or committed. I am so honoured to have met them all."
Co-director and choreographer of #whatnow is Amber Barton, who has been a featured performer at the Chutzpah! Festival.
"We're living in a time of increased awareness and social justice," said Barton. "For me, that means it's important to keep our conversations, such as the ones around the #metoo movement, alive. #whatnow is a unique performance experience that helps us to continue these conversations. I feel so privileged to be part of this production and to be trusted with the stories that have been shared with us."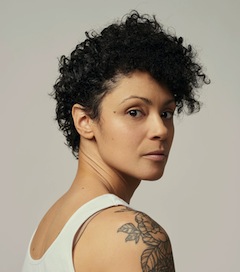 #whatnow includes testimonials from survivors of harassment, misconduct and assault, as well as stories from those who took accountability for their harms. Throughout the piece, Barton has crafted ensemble movement that articulates tone, environment and viewpoints. The work also uses the format "headphone verbatim," where edited audio interviews are played through headphones to actors on stage and the actors mimic and repeat what they hear, in real time. Every cough, stutter and hesitation is reproduced, and the actors never "memorize the lines."
#whatnow features performances by Sabrina Symington, Yvonne Wallace, Patrick Dodd, Emily Grace Brook and Siobhan Sloane-Seale. Running time is approximately 80 minutes, with professionally facilitated conversations afterward. There are a few gender-specific performances, to allow for an honest and supported environment for audiences to respond to the performance with other people of the gender they identify as most. As well, there is ASL interpretation at the Nov. 7 show.
Tickets start at $15 and $2 from every ticket goes to Pacific Association of First Nations Women. The Oct. 28 preview is two-for-one. Visit alleytheatre.ca.
– Courtesy Alley Theatre