The B.C. Civil Liberties Association is very pleased to honour the decades of service of  with a special Lifetime Achievement Award.
Rosenberg is a professor emeritus of computer science at the University of British Columbia and a member of the BCCLA for nearly 30 years. His work focused on the implications of the internet for such important civil liberties areas as privacy and anonymity, free speech, access and ethics.
Rosenberg has focused his work on the developments of national and international privacy policies, particularly with respect to electronic media, in Canada, the United States and Europe, as well as national and international approaches to the regulation of free speech on the internet. As such, his work has been critical to promoting and protecting privacy rights.
The award was presented at BCCLA's annual general meeting on May 11 at Vancouver Public Library.
* * *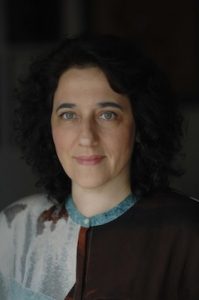 The 2017 DOXA Documentary Film Festival awards were announced on May 13. Among them was Jewish community member Julia Ivanova's Limit is the Sky, which received the Colin Low Award for Canadian Documentary (presented in partnership with William F. White). Jury members Tammy Bannister, Lisa Christiansen and Josh Cabrita said of the film: "In 20 years, if someone asks you, 'Tell me about Fort Mac,' you can tell them to watch a documentary that is both timely and timeless…."
Limit is the Sky follows six young Canadians, including refugees from the Middle East and Africa, who come to Fort McMurray, the capital of the third-largest oil reserve in the world. "Fort Mac" becomes a testing ground for these young dreamers as they struggle with their own perceptions of money, glory and self-worth amid plummeting oil prices, an unpredictable economy – and then a devastating wildfire. Limit is the Sky is produced by Bonnie Thompson and executive produced by David Christensen for North West Studio. It also received the 2016 Multimedia Award from the Petroleum History Society in Calgary.
Presented by the Documentary Media society, a Vancouver-based nonprofit, charitable society, DOXA ran May 4-14. Those who missed seeing Limit is the Sky during the festival can now purchase or rent it from the National Film Board at nfb.ca or from iTunes.
* * *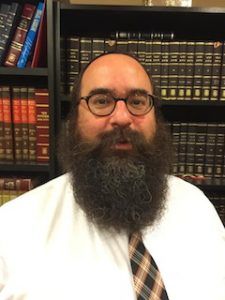 Rabbi Yechiel Baitelman of Chabad of Richmond will be honoured by Oholei Torah Educational Institute, Chabad's flagship Brooklyn school, on May 28 for his outstanding achievements in Jewish outreach and communal activity. The school has more than 7,000 alumni around the world.
Celebrating their 60th year of excellence in Jewish education, Oholei Torah called on community members worldwide to nominate 60 alumni who have shown an exemplary dedication to implementing the school's ideals, specifically in furthering Jewish education and strengthening Jewish life. Baitelman was nominated by his peers for his enthusiastic and unwavering commitment to his Jewish community of Richmond and beyond.
"Oholei Torah Educational Institute prides itself on its training of devoted rabbis and inspired community leaders," said Rabbi Joseph Rosenfeld, director of Oholei Torah. "Rabbi Baitelman truly lives up to the school's ideals, and has dedicated his life to furthering Jewish awareness and Jewish education."
With his profoundly sincere, caring attitude and inclusive approach, Baitelman inspires countless Jews from all levels of Jewish observance, with his welcoming outreach programs and thought-provoking classes. He encourages those around him to continue learning and embracing their Judaism through a wide range of educational programs and services – weekly Torah classes; Smile on Seniors lunches featuring entertainment and speakers; six-week Rohr Jewish Learning Institute classes; Simple Truths women's learning; Land & Spirit, Israel Experience; National Jewish Retreat; Mom and Tot program; Hebrew school; Light of Shabbat kosher meals delivered to the homebound; CTeens club for Jewish youth; Minyanairs Club; and many other programs.
Information about the dinner at which Baitelman will be honoured can be found at oholeitorah.com. The community of Richmond and all of Chabad wish him yasher koach!
* * *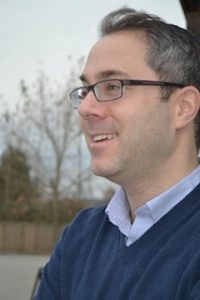 The Jewish National Fund of Canada, Pacific Region, is pleased to announce that Abba Brodt is the recipient of JNF's Education Award. We wish Brodt a hearty mazal tov on this well-deserved honour for his dedication and leadership in educating the next generation within the Jewish community. Brodt will receive the award at this year's Negev Dinner on June 4 at Four Seasons Hotel Vancouver.
Brodt is head of school at Richmond Jewish Day School, a position he has held for five years. Under his watch, RJDS has grown 40%; it is now a school of 105 students from kindergarten to Grade 7.
A trained social worker and former director of community planning for and campaign associate of the Jewish Federation, both in Montreal and Vancouver, Brodt switched into education in 2008. While working in a variety of roles in Jewish day schools, Brodt, or Mar Abba, as his students call him, completed a master's at Yeshiva University's Azrieli Graduate School of Jewish Education and Administration.
Brodt's goals as a Jewish educator are to help educate and inspire the next generation of Jewish leaders and visionaries. He believes that the best Jewish education blends a love of Yiddishkeit, content and skill development, while promoting and developing the following three attributes in students: critical thinking, creativity and compassion.