Grant Gochin in J'Accuse!, which can be screened online as part of the South African Film Festival Nov. 2-12. (screenshot)
The award-winning film J'Accuse! is about the alliance between Grant Gochin, a Jewish activist for Lithuanian Holocaust truth, and Silvia Foti, the author of Storm in the Land of Rain, which reveals that her grandfather – Jonas Noreika – operated as a Nazi collaborator who ordered the massacre of thousands of Lithuania's Jews. However, Lithuania continues to view Noreika as a freedom fighter because he fought against the Communists.
J'Accuse!, by filmmaker Michael Kretzmer, screens as part of the South African Film Festival, which runs Nov. 2-12, presenting more than 20 movies.
SAFF Canada brings together the combined histories and volunteer efforts of two in-person festivals – the Toronto South African Film Festival and the Vancouver South African Film Festival. When the pandemic hit in 2020, the organizations transitioned to one virtual South African Film Festival that could reach audiences across Canada. While most films are online, there are some in-person screenings and events in both Vancouver and Toronto.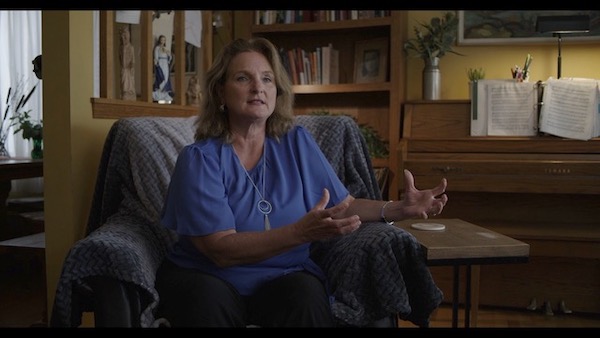 The festival is part of, and raises funds for, Education without Borders, created in 2002 by local Jewish community members Cecil and Ruth Hershler.
"It is estimated that over 90% of South African Jews are Litvaks, [are] of Lithuanian descent," said Cecil Hershler. "On a personal note, my maternal grandparents were born in Plunge. My grandmother, Ethel Sher, arrived on a ship in Cape Town in 1905 – she was 10 years old, she never saw her parents in Plunge again. On Ruth's side, her paternal ancestors come from Riteva."
More than 220,000 Jews – more than 95% of the prewar Jewish population – were murdered in the Holocaust. Kretzmer's documentary exposes the scale and scandal of Lithuanian Holocaust denial by focusing on Noreika, who murdered as many as 14,500 Jews in the Plunge region in 1941. Gochin, whose family was murdered by Noreika, brought almost 30 legal actions against the Lithuanian government over more than three decades. In focusing on Noreika, the film also examines the role of the Lithuanian Genocide and Resistance Research Centre.
For tickets to watch J'Accuse! – the Vancouver Holocaust Education Centre is a community partner on the film – or any of the South African Film Festival offerings, go to saffcanada.ca.
– Courtesy Education without Borders