As the use of the internet has grown, so has the need to protect data stored online, as well as prevent an organization's website or social media platforms from being hacked. Since COVID-19 has hit, that need has increased manifold, as businesses, communal agencies, schools and synagogues have moved most of their activities online.
Cybersecurity, and security in general, is an area on which the Jewish Federation of Greater Vancouver has focused attention and resources for years. In 2015, it formed a security advisory committee, headed on a volunteer basis by Vancouver lawyer Bernard Pinsky.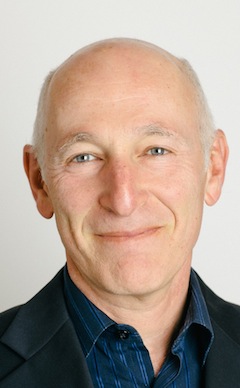 Pinsky, who was born and raised in Winnipeg, has been involved in the local Jewish community in various ways since he and his wife, Daniella Givon, an Israeli, moved here in 1981.
"Since the first war in Lebanon, I got involved in the Jewish community in a very big way … because I was concerned that the Jewish community in Vancouver was way too reluctant to get involved and raise their head and fight anti-Israel sentiment, both in Vancouver and across Canada," said Pinsky.
Pinsky has volunteered with and supported many charitable organizations, both in the Jewish and general communities, and his efforts were recognized with a Queen Elizabeth II Diamond Jubilee Medal in 2012.
Over three years ago, the Jewish Community Centre of Greater Vancouver was one of almost 150 North American Jewish institutions that received a bomb threat. All of these threats ended up being traced to an Israeli teen and no one was hurt, but the potential harm raised concerns higher than they'd been in the past.
"In 2015, the Jewish Federation of Greater Vancouver decided we need to start a security committee, which was focused on physical security," said Pinsky. "They asked me to be the committee chair.
"We started a physical security committee, which would train some volunteers, send people to events and help some of the synagogues train their people in security – not to carry weapons or actually try to take down terrorists, but to be extra eyes and ears before police are necessary … and to know how to defuse situations, if possible."
The idea was to work with an overarching communal view and pool resources, rather than having each organization have to take on their own security initiatives. Jewish Federation annual campaign funds have since helped with security-related equipment, policies and programs. In 2017, Daniel Heydenrich was hired by Federation as director of security and he has coordinated efforts, trained volunteers and staff, worked with community members and law enforcement, as well as helped procure federal government Security Infrastructure Program grants.
About a year ago, when cyber-attacks on companies and institutions worldwide started involving ransom demands after systems were hacked, it became obvious that, in addition to physical security, cybersecurity was also an issue that needed to be addressed. And, in 2019, a cybersecurity and information protection subcommittee was created.
"We spent the first few months determining what our mandates were, who we were going to be helping, how we'd help, and how much would be as volunteer work and how much would be referring people out," said Pinsky. "Then, COVID-19 hit. Very quickly after, we started making all of these decisions. With COVID-19, everybody had to be working from home, all of a sudden … people weren't going to work in the office. So, the fact that you had office cybersecurity protocols … from home, this could be completely different – your own personal computer could be hacked.
"We realized that what we really needed to do was to offer to go into organizations and help them determine how well-protected they were. One committee volunteer decided to create an assessment tool, where we'd go through a series of questions with the organization and could tell them how weak or strong they were in different areas of cybersecurity and information protection."
After making that assessment, the committee would then provide a list of recommendations to bridge any security gaps.
The mandate of the subcommittee, wrote Pinsky in Federation chief executive officer Ezra Shanken's Sept. 25 Shabbat message, "is to recommend and communicate to Jewish community agencies information about specific cyberthreats and guidance that is published by recognized authoritative sources regarding cybersecurity (e.g., best practices, assessment tools, educational/training materials and policies/procedures); to provide training sessions; and to help Jewish community agencies work together to procure and implement cybersecurity services from commercial providers, where available. A key aspect of the subcommittee's work is to help our partner agencies understand their level of exposure to cybercrime and to make recommendations on how to reduce the risk."
So far, the cybersecurity experts on the committee have conducted six or seven assessments. Not wanting these volunteers to be overtaxed in the long run, Pinsky said, "We're starting to train some additional people now. Hopefully, we'll have some people qualified to do [assessments] within a month or so."
Rebeca Kuropatwa is a Winnipeg freelance writer.