With the growth of ancestry services like 23andMe, we are more aware than ever of our genes and how important they are. What we may not know is how our Jewish ancestry puts us and our children at greater risk for health issues.
Join BRCAinBC for a virtual event Oct. 1, at 7 p.m., to learn about your Jewish genes and the tenfold increased risk for Jewish people for certain cancers, including breast, ovarian, aggressive prostate cancer, pancreatic cancer and melanoma. Not only will you learn more about your risk, but you will learn where and how you can get tested and what you can do to prevent cancer.
BRCAinBC is a group of individuals concerned about the effect of the BRCA genes on the Jewish community in British Columbia. The project was born out of the realization that many members of the Jewish community are not aware of the risks of carrying the BRCA genes and the risk of genetically linked cancers – BRCA 1 and 2 is the code for variant mutations of two genes known to increase the lifetime risk of several serious cancers in both women and men.
Your Jewish Genes: A Virtual Learning Event will feature speakers from across North America, including Amy Byer-Shainman, aka "the BRCA Responder," and author of Resurrection Lily: The BRCA Gene, Hereditary Cancer and Lifesaving Whispers from the Grandmother I Never Knew; Matt Seaton, peer navigator with FORCE (Facing Our Risk of Cancer Empowered); as well as members of the B.C. Cancer Agency's Hereditary Cancer Program and High Risk Clinic, including Dr. Rona Cheifetz, surgical oncologist, and Allison Mindlin, genetic counselor.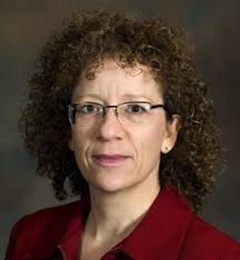 For more information about BRCA genes and BRCAinBC, visit brcainbc.ca. To register for the Your Jewish Genes event, go to yourjewishgeneswebinar.eventbrite.ca. Tickets are by $1, $18 or $36 donation towards the BRCAinBC bursary program, which supports access to genetic testing for Jewish people in British Columbia. No one will be turned away for lack of funds.