I recently read two works of fiction by former Winnipeggers. I mention that because, when I think of Winnipeg, where I grew up, I think of the Prairies, I think of wide open spaces. Yet both of these novels portray the bleaker side of life, with characters who can't get beyond their limitations.
Having read and enjoyed Sidura Ludwig's first novel some 15 years ago – Holding My Breath (Key Porter Books, 2007) – I looked forward to You Are Not What We Expected (House of Anansi Press Inc., 2020). Set in the Toronto suburb of Thornhill – a heavily Jewish neighbourhood – where Ludwig now lives, the loosely linked stories about the Levine family are wonderfully written, which is not surprising. But they are dark and, at times, brutal. Ludwig's economical use of language can feel almost like a literal knife in the side or a punch in the gut, when a story switches from a relatively light moment – there is humour in these tales – to a tragic one.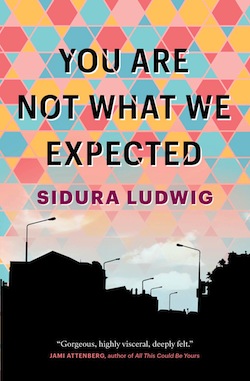 Ludwig is a skilled observer of human nature and she creates characters in You Are Not What We Expectedwith whom readers will both empathize and even root for, but also get frustrated with. The first chapter jumps right in and sets the tone with senior citizen Isaac, back from Los Angeles to help his sister out. His fist-waving, shouting and no-spoiler-here reaction to a school's placing of the Israeli flag below Canada's on their flagpole is both hilarious, valiant and pathetic. His vitriolic and stubborn behaviours will cause him more than one trouble.
Other characters in the book are similarly limited – as we all are – by their own personal issues, the action or inaction of others, and simple twists of fate. You Are Not What We Expected is well worth reading but maybe not on vacation.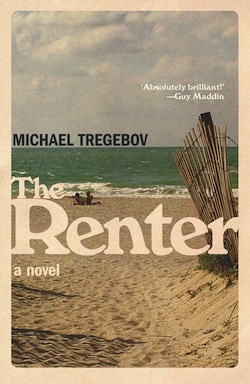 Michael Tregebov's The Renter: A Novel (New Star Books, 2021) is similarly well-written and also not a light holiday read, which is what I was kind of expecting. Tregebov, who now lives near Barcelona, takes a nostalgic look at Winnipeg Beach, but certainly not the cottage life that I experienced in the area as a kid.
The back cover promises romance in the summer of 1968; rich girl, poor boy, the stuff of rom-coms. But the poor boy in question is a cynical (with good reason) drug dealer who pretty much desires and courts the rich girl because of her wealth, not because he truly likes her at all.
I know there is a lot to appreciate in The Renter and there are many people who would love it – for example, Winnipeg filmmaker Guy Maddin, who, on the book's cover, calls it "Absolutely brilliant!" – but I can't honestly count myself among them.